In association with
Formula 1 and IndyCar engine designer Mario Illien will tackle the 2019 Peking Paris Rally with his daughter Noele navigating in a 1955 Citroen 11B.
Swiss engineer Illien, 69, has designed or been involved with engines for over 44 Grand Prix and 326 Indy car machines including for the likes of McLaren, Red Bull, Penske and Honda.
He will now take more than a month out of his busy schedule with the Ilmor engine business to compete on one of the biggest challenges in competitive motor sport.
Initially it was his daughter Noele who pushed her father into their first Peking Paris in 2013.
"She was really the person who almost forced me into the Peking Paris," he said.
"'You have to get a car, you have to do these things!' she said.
"I thought 'yes, I'll get the car and spend a lot of time preparing it then she will change her mind', but not a bit of it.
"She so enjoyed the event that when we got to Paris she told me how sad she was that it was over and wanted to continue!"
Illien's first job was in his native Switzerland helping with the preparation of Jo Bonnier's customer McLaren chassis.
Aged 30 he gave up his job and moved to the UK to join Cosworth Engineering designing F1 and the Sierra Cosworth engine with great success.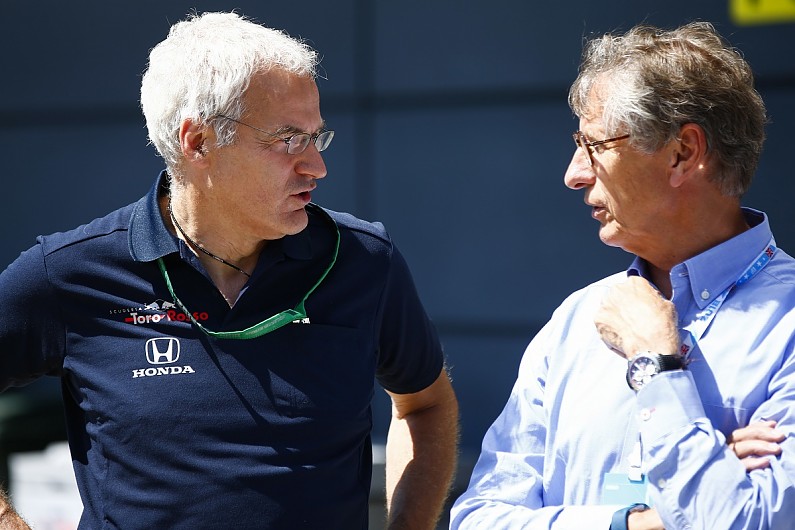 There he met another talented engineer, Paul Morgan, who worked on the Cosworth DFX Indy engine.
Later they decided they could design and build their own engines, forming Ilmor Engineering.
Illien (pictured above, right) has turned the 1955 Citroen into an endurance rally car suitable for the marathon.
"I took everything to pieces, suspension, engine and gearbox.
"Everything was rebuilt and I reinforced some of the parts and then set about the engine.
"I modified it to make it a bit more modern, for example putting an oil filter in the motor as those old engines didn't have filters, you had to change the oil all the time."
"Once I got started in endurance rallying I must say I really liked it.
"You know, sometimes you have to fix things with nothing, maybe a piece of wire or string, you have to find solutions to keep going which I find quite challenging.
"However, the main attraction for me is Mongolia and Siberia.
"Huge empty spaces, nobody there, no roads! Being more or less on your own I find fantastic."
The seventh Peking Paris of the modern era covers 8500 miles, starting in Peking on 2 June and finishing in Paris on 7 July.