In association with
The Goodwood Festival of Speed will celebrate the 50th anniversary of the 1969 Le Mans 24 Hours with race winners Jacky Ickx and Jackie Oliver.
Both Ickx and Oliver are due to drive the race-winning Ford GT40 and the event will be one of the only opportunities during this anniversary year to see the famous trio reunited.
As well as Ickx and Oliver tackling the Goodwood Hill in the GT40, there will be other cars and drivers from the 1969 Le Mans 24 Hours at the Festival of Speed on July 4-7.
The 1969 race was the second Le Mans victory in a row for John Wyer and his team and the fourth and final win for the Ford GT40, sealing its place as one of the most successful sportscars of all time.
Ickx and Oliver won against the might of Porsche but only beat the second-placed Porsche 908 of Hans Hermann and Gerard Larrousse by 100 metres.
On the final lap alone, the two cars changed places several times.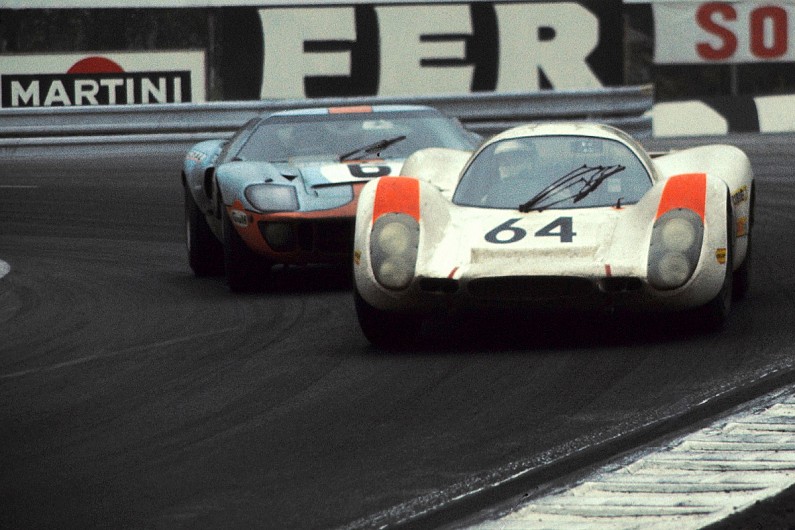 Oliver, 76, who went on to run the Arrows Formula 1 team, said: "I'm delighted to hear that the Duke of Richmond has decided to celebrate this anniversary with the original GT40.
"It wasn't the quickest car in the race, but John Wyer put together a great strategy which ultimately gave us the win. I learned a lot from him when I founded my own team."
A year earlier, Belgian Willy Mairesse had been seriously injured following the race's traditional Le Mans start.
So in 1969 his countryman Ickx, having qualified the GT40 in 13th position, protested by walking rather than running to his car at the start of the race and taking the time to do his seat belts up fully.
Tragically, a few minutes later British privateer John Woolfe died when he crashed his Porsche 917 on the first lap after starting before doing his seatbelts up.
The traditional Le Mans start was finally dropped for the 1970 race.
The now 74-year-old Ickx went on to win Le Mans five more times through to 1982.