In association with
Half a century of Formula Ford racing at Castle Combe will be celebrated at the circuit's first race meeting of the 2019 season on Easter Monday.
Although Formula Ford races were held at the Wiltshire track from 1967 - the debut season for the category - it was in '69 that former circuit boss Howard Strawford broke new ground in national racing by creating the UK's first regional championship.
"I was the first person in the country to come up with the idea of having a regional championship," said Strawford, who passed away in 2013, speaking in 1998.
"I applied directly to the RAC for the Formula Ford championship for 1969.
"By chance someone I knew from South Wales had moved across to this area and was in charge of advertising for Guards cigarettes. So we started off with sponsorship from Guards.
"I thought we could generate enough interest in the area for it to work."
In its early seasons, the championship made occasional visits to Llandow in South Wales and to Thruxton, but for most of those 50 years the Castle Combe Formula Ford 1600 Championship has been a staple of the circuit's race meetings.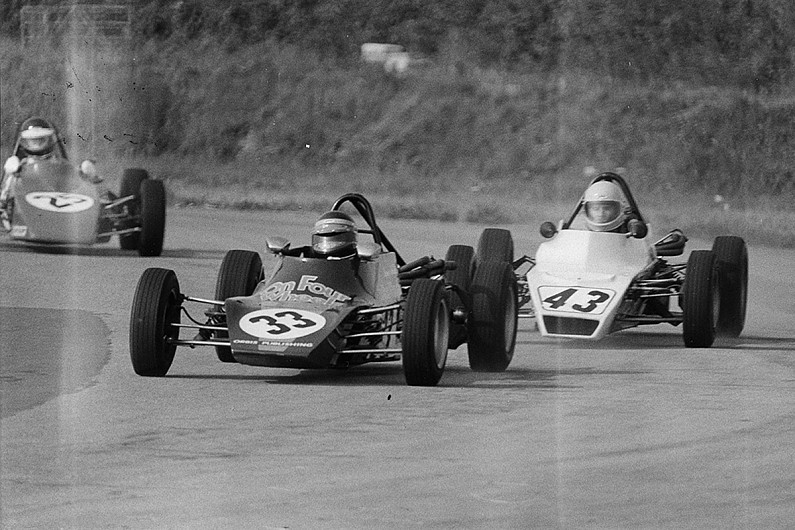 Now, 50 years after the first ever Castle Combe Formula Ford Championship race, the annual season-opening Howard's Day race meeting on April 22 will feature a double-header round to kick off the 2019 championship.
The aggregate winner of the two races will win a 50-year commemorative Guards Trophy to mark the championship's first sponsor.
The programme will also include a round of the popular Classic Formula Ford Championship for cars up to 1981.
It is hoped that many of the cars and drivers from those 50 years will feature, both on and off the track.
Bryan Sharp was the inaugural champion in his Merlyn Mk11 and since then circuit favourites like Bob Higgins, Gavin Wills, Kevin Mills and Josh Fisher have all been champions. Father and sons to win the title are Roger Orgee Sr and Jr and Bob and Adam Higgins. Both Higgins senior and Wills have won the championship four times.
All former Castle Combe Formula Ford champions are being invited to attend the meeting and take part in a photo call on the grid.
The race meeting will also feature a bumper collector's edition programme.