In association with
A £50,000 campaign has been started to create a permanent memorial to former Formula 1 Grand Prix racer Tom Pryce in the centre of Denbigh in North Wales.
Those behind the campaign for a life-size statue include Dave Jones, one of Pryce's friends from his early years in Denbigh.
The initiative for the memorial came after a successful exhibition at the town's museum celebrated the local racer.
Pryce was the son of a local policeman and was brought up in the small village of Nantglyn, four miles south-west of Denbigh.
Pryce made his F1 debut in 1974 but he was killed in a freak accident during the '77 South African Grand Prix when racing for the Shadow team.
He was just 27-years-old and remains the most successful racing driver to emerge from Wales.
Pryce was the first Welshman to win an F1 race, albeit run as a non-championship event, when he triumphed in the 1975 Race of Champions at Brands Hatch.
He scored two Grand Prix podiums before the tragic accident at Kyalami. Speaking to Autosport, Jones said: "Rarely a day goes by that I don't think of him.
"I was 14 when I met him and he started going out with my sister. Maldwyn, as we knew him, had wanted to be a racing driver since he was about seven years-old.
"He was quietly spoken, humble and funny. There was Tom the racing driver and there was Mald the man."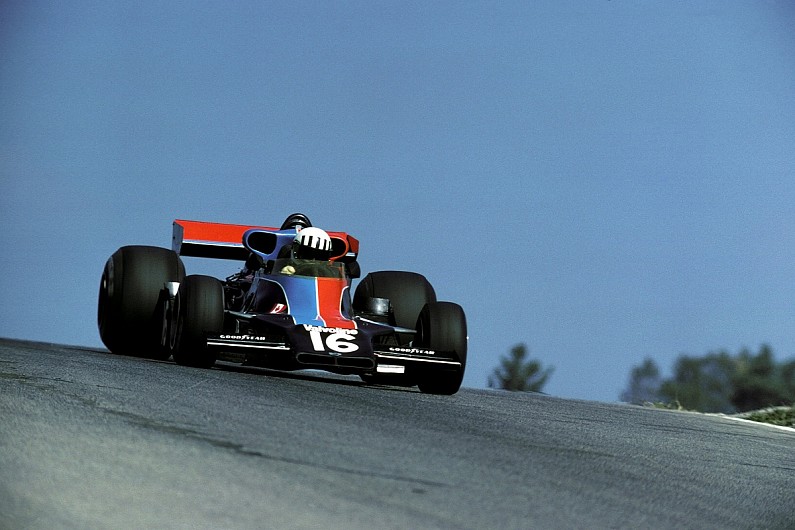 Local businessman Mario Kreft is pushing the project forward.
Kreft said: "Mario is the driver of it and we're passionate about getting it done.
"He came from such humble beginnings and it is an amazing story. There should definitely be a permanent memorial.
"He was a famous son of Denbigh, and hopefully we will get backing from everybody."
Supporters of the project include Lord Dafydd Elis Thomas, the Welsh Government minister for culture, tourism and sport.
Speaking to the Denbighshire Free Press, Thomas said: "I think it's very important that the memory of Tom lives on, especially in this area, but also that we're able to emphasise the importance of role models and heroes like him.
"I would say that it would be very appropriate for there to be a permanent memorial in Denbigh."