In association with
Stars from rallying history will gather in Bath this weekend to celebrate the story of Britain's biggest rally, the Lombard RAC Rally that was the forerunner of Wales Rally GB.
Lombard Rally Bath will include a non-competitive tour on Saturday to celebrate the four years in the 1970s and '80s when Bath was the host town for the Lombard RAC Rally.
A capacity field of 120 entries will take part in Saturday's tour, which comprises a relaxed tour of former spectator special stages in the south-west.
The day, which follows part of the route used in the 1976 rally (pictured below), will re-create the traditional Sunday run of spectator special stages that were a regular feature in period.
Spectators are being encouraged to visit the Wiscombe Park hillclimb course in Devon, where the first car will arrive at around 1100 local time.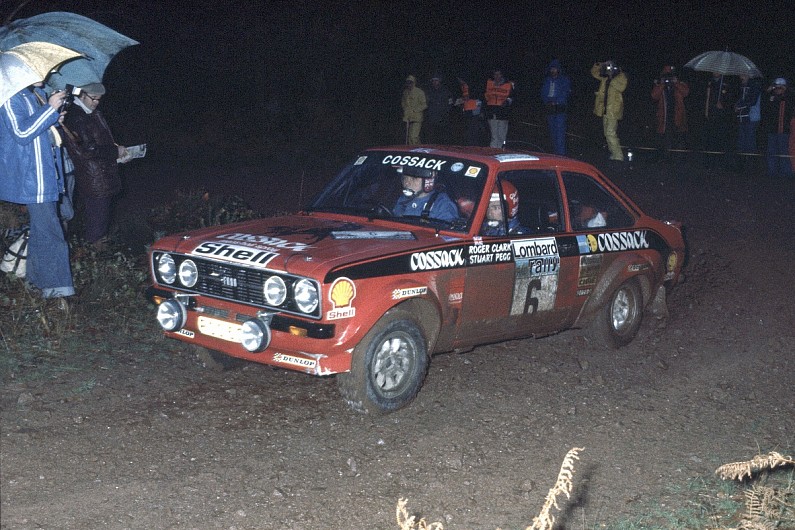 Leading drivers taking part include two-time event winner Stig Blomqvist, five-time British rally champion Jimmy McRae, Louise Aitken-Walker and David Llewellin.
Blomqvist will drive a Group B Audi Quattro, while McRae will team up with Ian Grindrod in an Opel Manta 400.
Other notable cars include Lancia 037s, Ford Focus WRCs and ex-works Ford Escorts.
The late Barrie 'Whizzo' Williams will be remembered during the event.
His 1964 Welsh Rally-winning Mini Cooper will run first car on the road for the non-competitive tour in the hands of Andy Harrison with Peter Scott co-driving.
Many drivers from the 1976 rally, the first to be hosted in Bath, will be taking part including Tony Fowkes, Geoff Simpson, Gill Robinson and Jeff Williamson.
On Saturday morning part of Great Pulteney Street in the centre of Bath will be closed to recreate the start venue from period.