Two-time Nurburgring 24 Hours winner Black Falcon is withdrawing from top-line GT3 racing and will be replaced in the Mercedes factory roster by a new operation.
The Nurburgring-based squad has withdrawn its factory-backed entries from the Nurburgring 24 Hours, the sister Nurburgring Endurance Series (formerly the VLN) and the GT World Challenge Europe.
Its programmes have been taken over by the new squad founded by former DTM and long-time Black Falcon driver Hubert Haupt, which will be known as the Haupt Racing Team.
Black Falcon, which also won the Blancpain GT Series Endurance Cup in 2018, is stepping back from what it called "professional GT3 racing" to focus on its customer activities.
Team managing director Alexander Bohm explained that the COVID-19 crisis has severely affected his organisation's business and had resulted in the decision announced on Thursday.
"The past three months were by far the most difficult in the team's 15-year history," he said.
"We have therefore decided to withdraw from professional GT3 sport until at least the end of 2021, to do without factory-supported assignments with professional drivers."
The Haupt Racing Team will run the factory supported line-ups on the Nurburgring-Norschleife and in the GTWCE originally planned by Black Falcon.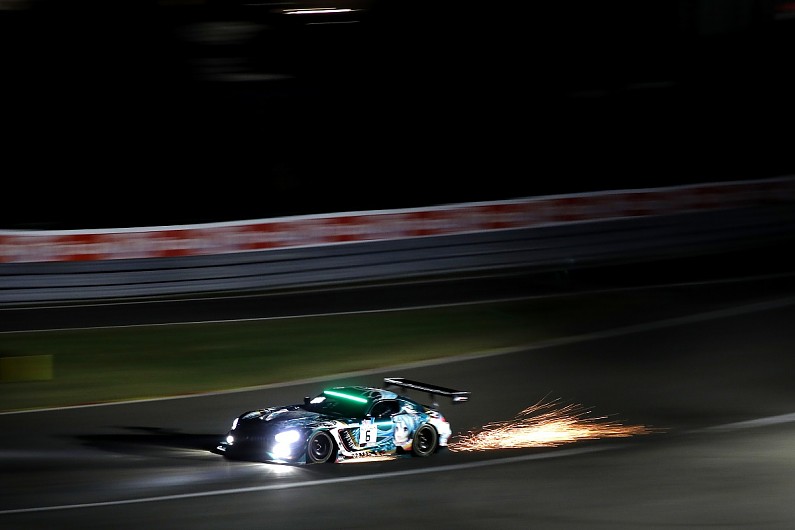 HRT team manager Sean Paul Breslin, who has moved across from the same position at Black Falcon, told Autosport: "Setting up a team was something that Hubert and I had talked about for a while and were planning on doing, but the corona crisis fast forwarded everything.
"I believe it would have been very difficult for Black Falcon to find the finance for its pro programmes this year.
"It is a new team with new contracts, but we will be operating out of Black Falcon's workshops until we either find or build or own facility."
Maro Engel, Luca Stolz, Adam Christodoulou and Manuel Metzger will drive HRT's lead Mercedes-AMG GT3 at the 24 Hours in September.
The line-ups across the other two cars will be Yelmer Buurman, Nico Bastian, Patrick Assenheimer, Dirk Muller and Dominik Baumann along with Engel and Haupt.
Engel, Stolz and Vincent Abril are teamed in HRT's pro-class entry in the GTWCE enduros, while Engel and Stolz will join up in the sprints.
Haupt and Sergey Afanasyev will race the second car in the long-distance races along with a third driver who has yet to be determined.
Former Black Falcon technical director Marvin Wagner and chief engineer Renaud Dufour have also moved across to HRT.
The second Mercedes factory-supported team at the Nurburgring 24 Hours will be Getspeed, which will field a car for Raffaele Marciello, Maximilian Buhk, Maximilian Gotz and Fabian Schiller.
Marciello will again drive for the French Auto Sport Promotion team in both legs of the GTWCE.
He will drive alongside Timur Boguslavskiy in the sprints, with Felipe Fraga joining them for the enduros.