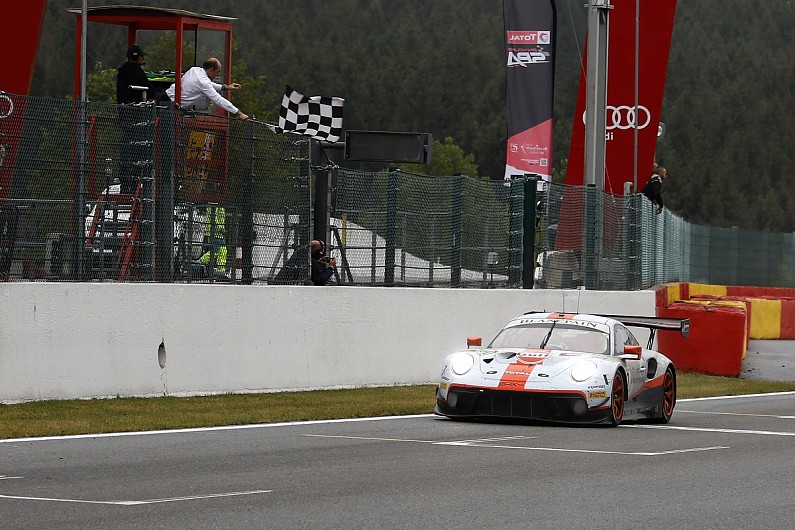 The GPX Racing Porsche squad that won last year's Spa 24 Hours will mount a full assault on the GT World Challenge Europe Endurance Cup with factory backing.
The Dubai entrant will field a pair of Porsche 911 GT3-Rs in the five-round series that incorporates the Spa enduro with a line-up boasting five factory drivers.
Two-time Le Mans 24 Hours winner Romain Dumas will drive alongside Porsche young professional Thomas Preining in one of the entries.
They will share with former young professional Dennis Olsen, who won last year's Intercontinental GT Challenge with Porsche.
Patrick Pilet will drive the other car with Mathieu Jaminet and Matt Campbell, who have been given full factory contracts for 2020.
The team will also mount an assault on the remainder of the IGTC with a solo entry except when the series comes together with the GTWCE at Spa in July.
Drivers have yet to be announced for the Suzuka, Indianapolis and Kyalami IGTC rounds. Porsche has announced a six-strong roster for the IGTC made up of Pilet, Jaminet, Campbell and Preining, as well as Dirk Werner and Matteo Cairoli.
They raced for the Absolute Racing squad in the season-opening Bathurst 12 Hour in February.
GPX claimed victory at Spa last year when Kevin Estre, Michael Christensen and Richard Lietz were brought in to drive the 911 GT3-R that it fielded in the silver cup category in the other four rounds of what was then known as the Blancpain GT Series Endurance Cup.