A contingency plan has been drawn up should the GT World Challenge Europe Endurance Cup opener at Monza in April be cancelled as a result of the coronavirus outbreak.
The plan has been put in place by series organiser the Stephane Ratel Organisation following a concentration of coronavirus cases in Lombardy, the province in which Monza lies.
If the Monza round of the championship formerly known as the Blancpain GT Series Endurance Cup set for April 19 is called off by the authorities, the 2020 campaign would begin with the Silverstone fixture on May 10 originally planned as round two.
The GTWCE Sprint Cup event scheduled for Barcelona on October 11 would then become the fifth and final enduro and an additional fixture at Imola on October 31/November 1 would accommodate the last sprint round.
A statement from SRO said that the "contingency plan ensures a clear direction for the series should a change become necessary".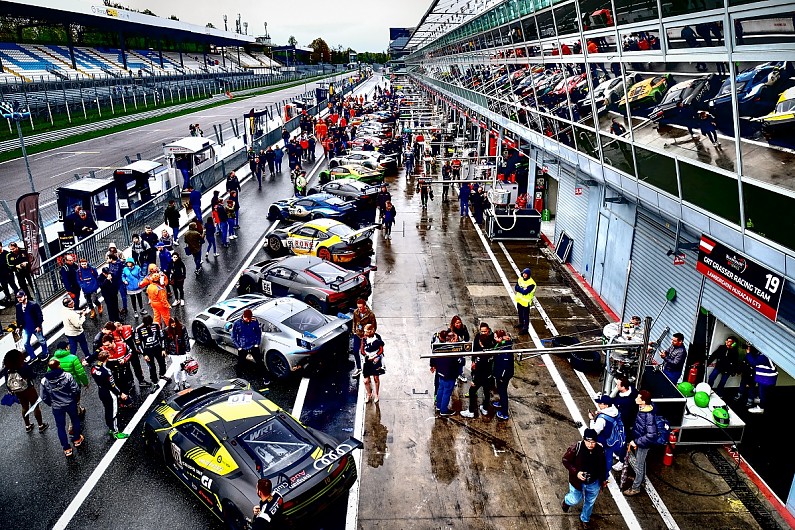 A total of 322 cases of the novel coronavirus have been recorded in Italy.
The Foreign and Commonwealth Office has advised against all essential travel to a cluster of 10 towns in Lombardy as a result of the outbreak.
The statement from SRO confirmed that the opening round of the GTWC Asia scheduled for Sepang in Malaysia on March 28-29 is at present scheduled to go ahead.
SRO said it would "closely monitor the situation on the Asian continent and communicate any calendar changes should they be required".
The Chinese round of the FIA Formula E Championship scheduled for last weekend in Sanya and the Chinese Grand Prix set for Shanghai in April have both been postponed as a result of the coronavirus outbreak.