The Bathurst 12 Hour will revert back to a three-day event in 2020 and keep its now-traditional early February date.
Having experimented with a four-day format in 2019, organisers have opted to return to the three-day set-up for 2020 and will start proceedings with practice on Friday.
That means no active track action on the Thursday, although the street parade concept that was trialled ahead of this year's event is set to return.
The Bathurst 12 Hour has also locked in the first weekend of February for the 2020 race with practice starting on January 31 and the race itself on February 2.
There had been rumours that the event could move to an earlier January date to avoid clashing with the Australian Open men's tennis final.
The Australian Open is scheduled for the same Sunday as the Bathurst 12 Hour after being moved back a week compared to this year.
An earlier date could have also helped facilitate an earlier start to the Supercars season. But moving it a week earlier would have meant a clash with the Daytona 24 that would rule out a number of teams and drivers.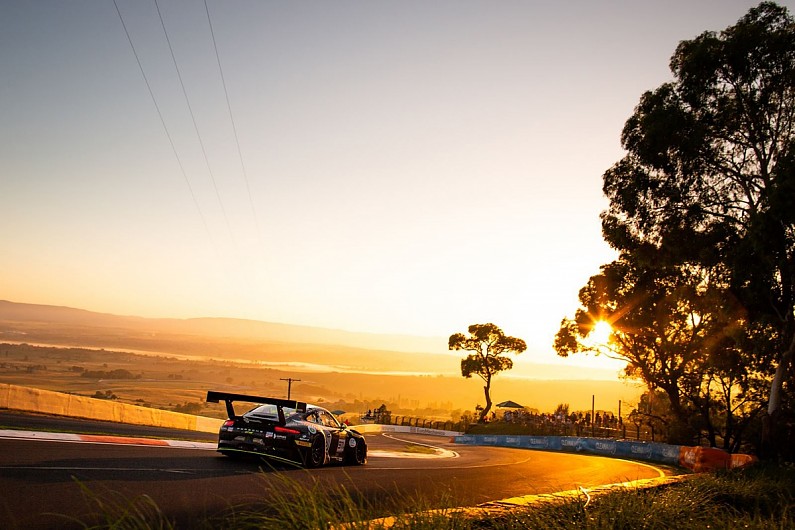 The event will continue to be the opening round of the Intercontinental GT Challenge, thanks to a fresh deal with SRO that covers 2020 and 2021.
"Plans are already well underway for the 2020 Liqui-Moly Bathurst 12 Hour and we are pleased to once again lock in the event's position at the beginning of the Australian motorsport calendar," said event director Kurt Sakzewski.
"There will be three days of on-track activity which will be preceded by the return of 'Town to Track', which proved hugely popular this year.
"We are already working with the Bathurst Regional Council to expand on the concept for next year and make it bigger and better than ever.
"Our relationship with the SRO Motorsports Group has been ongoing for some time and it was natural to extend and grow that partnership.
"The growth of the Intercontinental GT Challenge, presented by Pirelli, has been exciting and Bathurst has been part of it since the beginning.
"Manufacturers see the value in participating in such a global series and continue to do so.
"Next year we are expecting to see new or upgraded models from McLaren, Porsche, Lamborghini and Aston Martin at Bathurst for the first time, plus the potential of other brands yet to tackle Australia's International endurance race making their debut."