One-time Formula 1 world champion Jenson Button will remain in Super GT in 2019 to defend his drivers' crown, Honda officially confirmed at the Tokyo Auto Salon on Friday.
Button will again pair up with established Japanese racing star Naoki Yamamoto at Team Kunimitsu after the duo successfully defeated TOM'S drivers Nick Cassidy and Ryo Hirakawa to clinch the 2018 GT500 title.
Super GT will become Button's primary racing programme in 2019, with the Englishman having decided to scale back his commitments in the World Endurance Championship.
As of now, the 38-year-old is only scheduled to compete in the Le Mans 24 Hours with SMP Racing's LMP1 team this year, with no certainty about him remaining in the WEC for its 2019-20 season.
Button will also attend a number of F1 races in 2019 as a TV pundit for Sky Sports after announcing an expanded role with the pay TV giant in November.
Makino, Fukuzumi get dual Japan drives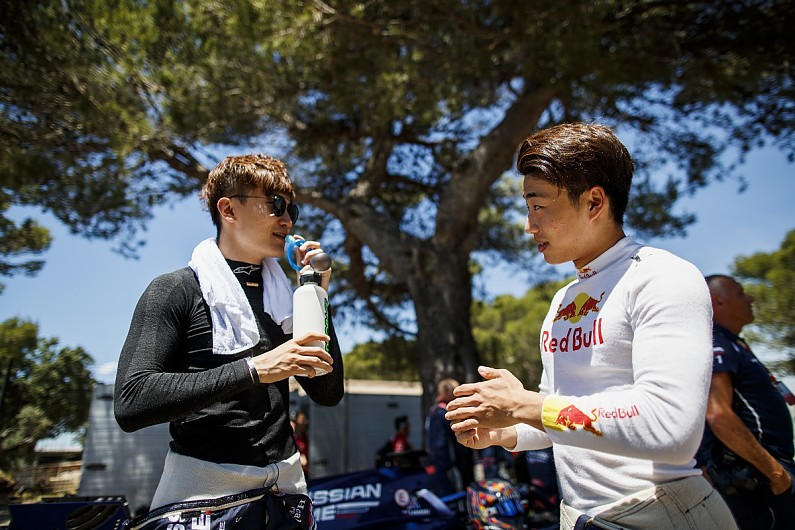 As first reported by Autosport, Honda proteges Tadasuke Makino and Nirei Fukuzumi will return to Japan this year after spending the previous year competing in Formula 2.
Makino will drive for Nakajima Racing in both Super Formula and Super GT, teaming up with Narain Karthikeyan in the latter series.
Fukuzumi joins Dandelion for Super Formula alongside defending champion Yamamoto.
He will also race in Super GT, albeit in the lower division GT300 category with the ARTA team, where he will be paired alongside veteran racer Shinichi Takagi.
Honda also announced that Harrison Newey, son of F1 design legend Adrian, will compete in Super Formula this year after testing the series' previous generation SF14 car for the first time in December.
He will join the previously-announced Lucas Auer at B-Max, which has recently inked a partnership with renowned European racing team Motopark.