How many times has Jenson Button been made to look silly in his career? You could probably count the total with the fingers on one hand. And while he is by no means certain to face a public embarrassment at Suzuka at the end of this month, there remains a chance he could get caught with his pants down.
Button will need to be on top form when he takes on the showpiece round of Japan's Super GT series, the Suzuka 1000km, on August 27 in a Honda NSX-GT. His weapon will be a machine that's the world's fastest tin-top, almost as quick as GP3.
You may wonder: 'How could a Formula 1 world champion be caught out by a car not quite as fast as a third-tier single-seater?' The answer lies in the nuances that make Super GT arguably the world's most under-rated championship in terms of difficulty.
In addition to Honda's works effort, Lexus (read: Toyota) and Nissan are also represented by factory entries, while there are four tyre suppliers in Bridgestone, Yokohama, Michelin and Dunlop.
There are obvious differences between the GT500 Button will drive and what he is used to from 17 years of F1 racing - a heavier car, one that moves around more than a single-seater, with less braking performance and acceleration.
But a modern Super GT car has relatively good downforce and good grip from the tyres, so actually the corner speeds are pretty high - and Button's first test, held in June, was tougher than he thought it would be.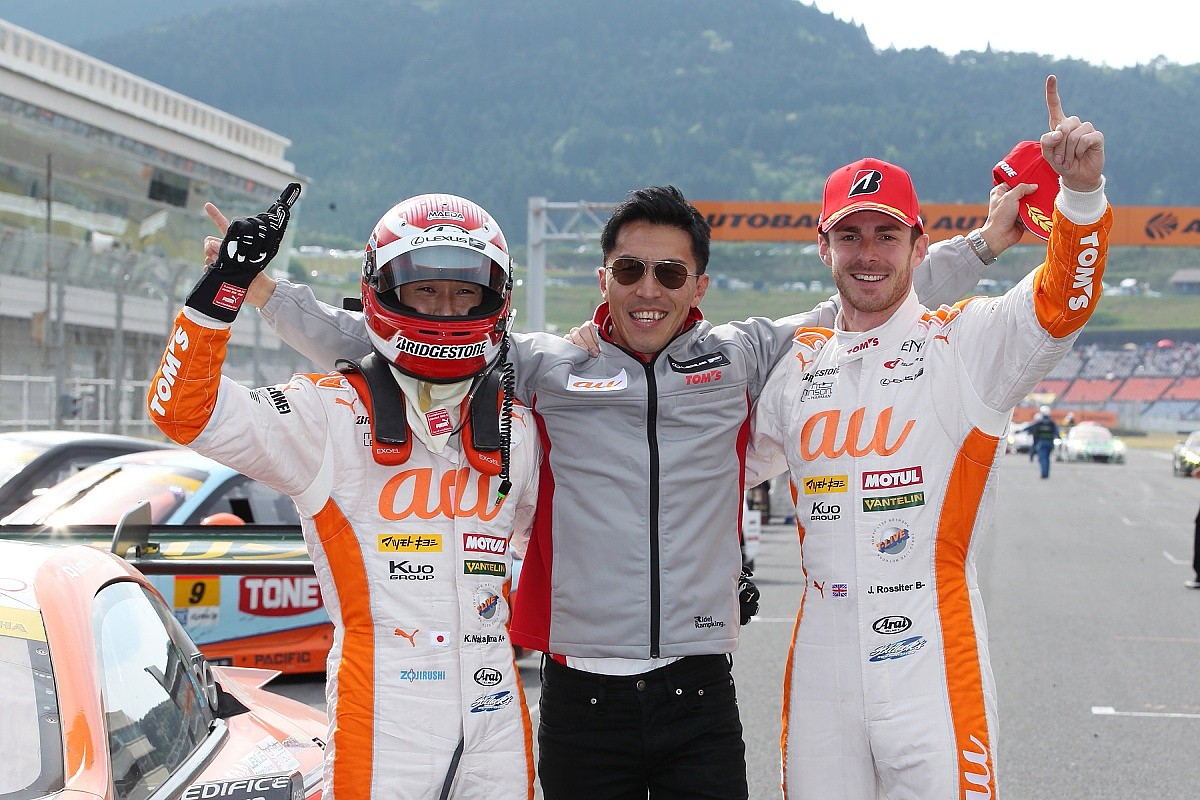 That info comes from the mouth of current Super GT championship leader James Rossiter (pictured above with Super GT team-mate Kazuki Nakajima), who knows Button of old. The two tested extensively alongside one another at BAR and Honda in 2005 and '06.
"I've been speaking to Jenson a lot about Super GT and he came out a few times last year," says Lexus driver Rossiter. "I spoke to him a bit [after his first test] and he said it was much more challenging than he was expecting.
"They are super-fast cars, with super-high grip, and in qualifying with the new tyres you get one shot, and if you don't do it on lap one you look a bit silly and you don't get lap two. That's that.
"The other thing Jenson found interesting is sharing a car. Compromising set-up and seating position, there are so many different things he's going to experience."
"They are super-fast cars, with super-high grip, and in qualifying you get one shot" James Rossiter
These nuances are what make it a particularly tough ask. It's not quite in 'Fernando Alonso at the Indianapolis 500' territory, but it's a very different challenge to what Button is used to and will require significant preparation and dedication if he is to go there and excel. Particularly as his racing exploits since the 2016 Abu Dhabi Grand Prix extend to a Race of Champions outing and his substitute appearance for Alonso in this year's Monaco Grand Prix.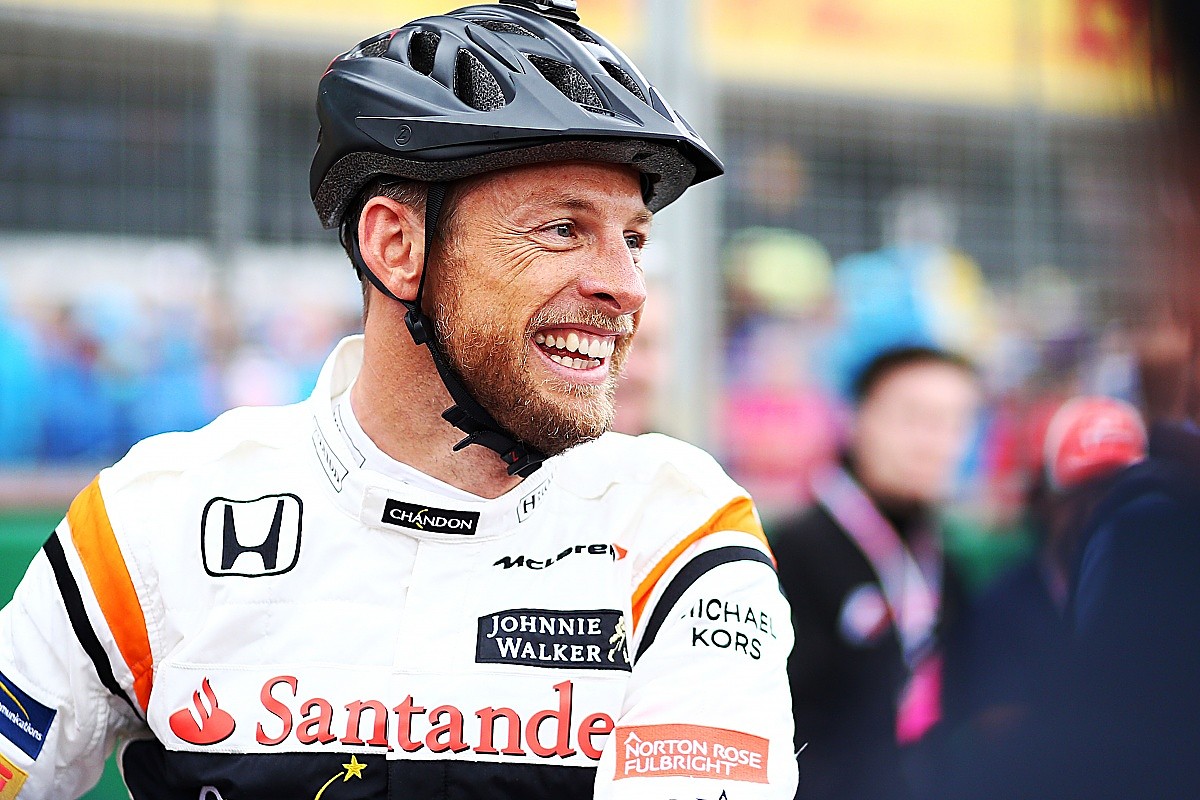 Button has tested the GT Honda more than once, but he is making up for a massive deficiency in experience. Rossiter says the tyre competition is one area where Button's lack of series-specific knowledge - a weakness he has not had since his early years in F1 over a decade and a half ago - could count against him.
"You can choose your tyre compounds for every race and take multiple ones to each race," explains Rossiter. "In terms of getting in the window there's the car and the set-up, but when you've got tyres thrown in and a tyre war it changes the whole dynamic.
"There are so many options. You've got to be very decisive and have a very close relationship with the team and the engineer.
"If you're coming in for one race, that is a challenge."
Former McLaren F1 driver Heikki Kovalainen switched to Super GT for 2015, but only finished 13th in the points with Lexus and failed to score a podium. He won the title last season alongside Kohei Hirate, but the champions are only seventh in the points after the opening five rounds of 2017.
Talking to Autosport earlier this year ahead of the start of the new season, Kovalainen said the extremities of Super GT's four-way tyre war are reminiscent of F1's Michelin-vs-Bridgestone era.
"It's very complex, I'd say it's at the level it used to be in Formula 1 when I was a test driver for Renault in 2006," he reckons. "I remember we did a lot of tyre work in those days and it's almost at a similar level in terms of the options available and the decisions we have to make.
"It's complicated, but at the same time it's also a very interesting part of the championship. I really enjoying working with the tyre company, and you can find a lot of performance there.
"But also, if you make the wrong choice you can really ruin a good car for the weekend if the tyres are not performing."
But it's not just the tyres - Super GT's complexities extend well beyond that. The local drivers are circuit specialists and the 'expats' that consider the series home these days have spent a long time adapting - Rossiter's team-mate is Kazuki Nakajima, points leader Nick Cassidy has been out in Japan since 2015, and multiple champion Ronnie Quintarelli has raced there for 14 years.
"The margins are always small," says Kovalainen, "which tells you most of the guys are driving at the limit of the cars." And he's right - even the most cursory of glances at qualifying and race results over the last year-and-a-bit allows that insight.
Last season, for example, the near-six-hour Suzuka race was won by 1.2s. It was one of six of the eight races in 2016 in which the winning margin was less than three seconds.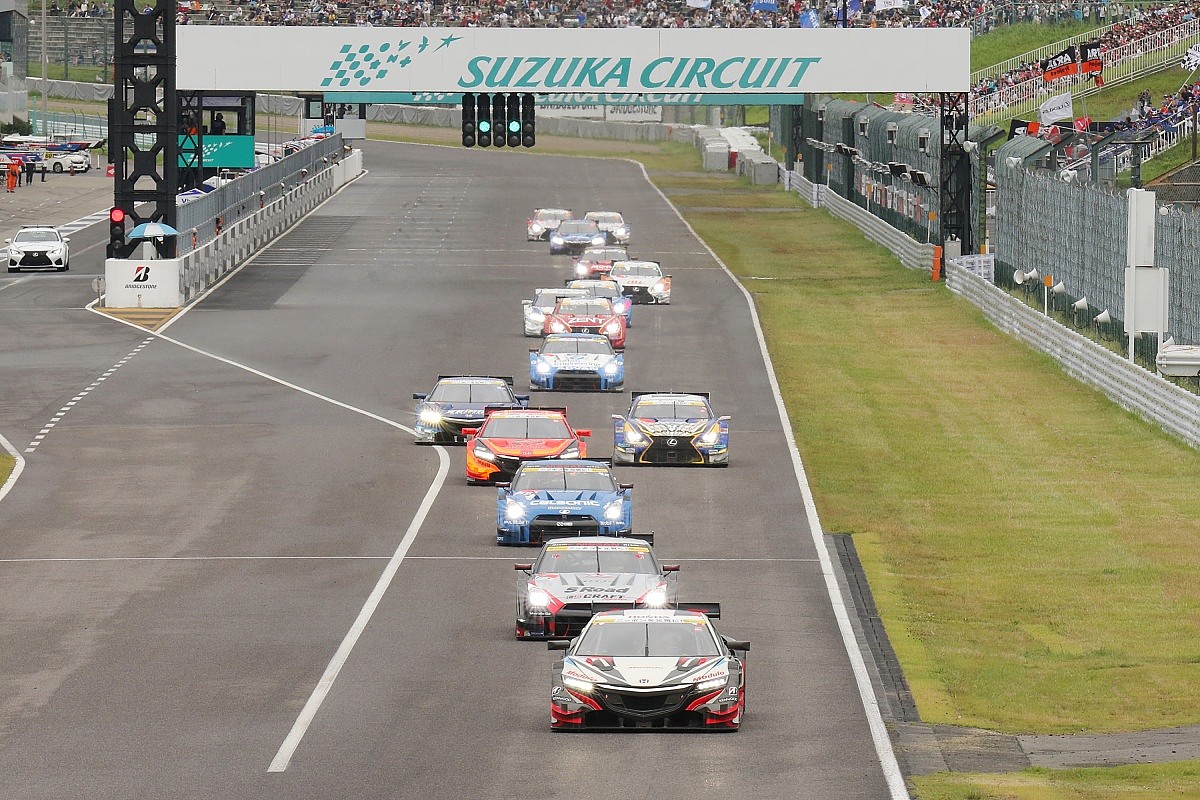 "People don't know much about it and maybe the Japanese drivers are underestimated a little bit," reckons Kovalainen. "There have been a few in F1 that haven't been that successful and people have got this idea that they are not quite as good as the best ones.
"But my experience so far is that they are pretty good drivers with a lot of experience about the local circuits, about the local racing generally, about these cars over the years. So they can extract surprisingly well the performance out of the car.
"Anyone going over there or looking over there should not underestimate the level of competitiveness. When I first went there, I perhaps was a little bit underestimating it, I thought it would be easier, that I'm coming from Formula 1, I know how things work and I can get to the top easier.
"I quite quickly found that I needed to work on every small detail to be able to beat these guys."
"People don't know much about it and the Japanese drivers are underestimated" Heikki Kovalainen
It's true that Button will not have to deal with the acclimatisation or travel demands of a driver committing to an entire season, but that is offset by the overwhelming learning experience he faces - especially given the level of competitiveness of the category and the fact that he will not be part of a line-up that will be considered anywhere near favourite.
Button's current McLaren stablemate Oliver Turvey raced in Super GT with Honda in 2015 and '16, first with Takashi Kogure and then with Hideki Mutoh - who will be one of Button's team-mates at Suzuka this year. Turvey claimed pole for the 2016 edition of the 1000km, a rare high for Honda in a troubled recent spell in Super GT - it has only won one race since September 2015.
"It's a really high level of drivers," says Turvey. "I'm sure he'll find it an interesting experience. It's very different. Driving a GT for him may be new - racing through the traffic is a challenge, especially at Suzuka, and overtaking GT300 cars isn't easy.
"There's a lot of differences from what Jenson's used to. But he's super-experienced and I'm sure he'll get on top of it quickly."
What Button really needs to do is dedicate the same professionalism adopted by Alonso for his Indy 500 bid. While the Suzuka 1000km is not the same challenge, and certainly is a far less personally emotive race for Button than Indy was for Alonso, the motivation should still be the same. If he is going there without a chance to win, he has to deliver the best possible result. Button is a professional going to represent Honda and he owes that effort and application to himself, his employer and the people who will follow the race (not to the same degree as Alonso and Indy, it must be said).
"It's a championship where if you're missing two tenths you're really nowhere," says Rossiter. "He's going to really enjoy it as long as he welcomes it with open arms. If he gets his head around sharing a car and all the other things we've mentioned, he's going to have a great time."