Chase Williamson and Nicholas Walker were the surprise winners of the $10,000 NASCAR Heat All-Star races at the virtual Miami-Homestead circuit.
The event featured two races across PlayStation 4 and Xbox One on the officially-licensed game NASCAR Heat 4.
The fastest 48 drivers from a compact three-day open qualifying competition battled it out for their share of the $10,000 prize pool.
Williamson started the PlayStation 4 race from 17th on the grid, but the 15-year-old rose to second place with three laps to go on the alternative strategy.
He took the lead on the penultimate lap and won the race with 3.613 seconds advantage over Maxwell Castro, who started directly behind Williamson in 18th position.
The Xbox One race followed a similar trend with Walker winning from 15th on the grid due to a race-long strategy of fuel-saving. Walker led just five of the 50 laps.
The polesitter Cody Masser led for 40 of the laps but was forced made a pitstop seven laps from the end and ended up finishing in fifth place, over 25 seconds adrift of Walker.
Jordan Bane took second place ahead of Virtual NASCAR veteran Daniel Buttafuoco who rounded out the podium places.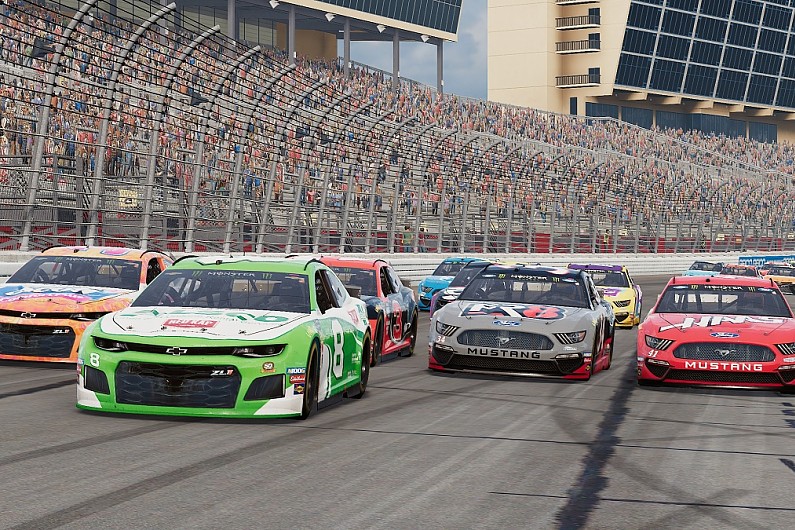 Reigning two-time NASCAR Xfinity Series champion Tyler Reddick struggled to adapt his real-life skills to the virtual world, eventually ending up a lap down in 23rd place.
Part-time Xfinity Series driver Kaz Grala faired better and ran as high as third place at one stage in the race.
However, Grala was ultimately shuffled down the order and had to make a late pitstop which left him 18th at the chequered flag.
The event aimed to fill the void left by the postponement of the real-life NASCAR season.
It also acted as a precursor to the 2020 eNASCAR Heat Pro League season, which boasts a $210,000 prize pool.
The Esports action continues on Sunday with Veloce Esports' #NotTheBahGP, which will feature Formula 1 drivers Nico Hulkenberg and Lando Norris among its drivers.
The event will be live-streamed on Autosport.com.
For more on Esports, head to Motorsport Games to check out the Motorsport Network's exciting exciting updates and racing series.