As racing Esports catapults in popularity, genuine attention-grabbing rivalries between its star drivers have been frustratingly few and far between.
But this year the head to head between Gran Turismo's leading contenders Igor Fraga and Mikail Hizal has transformed the series into one of the market leaders.
The two aren't exactly chalk and cheese, but where they differ is their real-life racing experience.
Hizal is very much a dedicated sim racer, while Fraga is twinning his sim racing career with a rise up the junior single-seater ladder.
After success in America, Fraga moved to Europe in 2019 to race in the brand-new Formula Regional European Championship.
He currently sits as the top non-Prema driver in third in the drivers' championship, having taken two of the three non-Prema race wins so far this year.
This real-life racing experience and the ruthlessness required to progress up a tough ladder was perhaps pivotal to the recent moment that got the entire sim racing community talking.
Even those outside of sim racing shared their opinions on the controversial incident that happened during the third event of the 2019 season in New York.
INCREDIBLE DRAMA ?

What was your take on the incident between Fraga and Hizal during the #FIAGTC Nations Cup Grand Final in New York? pic.twitter.com/V3DhzNF6UB


— Gran Turismo (@thegranturismo) August 25, 2019

Fraga and Hizal were battling for the win in the final held at Spa. With five laps to go, Fraga slowed on the exit of La Source and let Hizal through so he could get the slipstream and repass him down the Kemmel Straight.
On the following lap, Fraga lifted off the throttle through Eau Rouge/Raidillon and prevented Hizal from getting the same run back at him.
A five-second penalty was awarded to Fraga for the incident but Hizal was forced to save fuel and eventually finished 5.9s behind, meaning Fraga held onto his win.
Team Redline driver Hizal was visibly furious after the event on the live broadcast, making comments such as "if this championship is any more biased, then I don't know..."
He was understandably frustrated. Thousands were watching worldwide and the intensity and pressure of the whole weekend had been building towards that one deciding race.
Afterwards the pair made amends, with Hizal dissuading his fans from being too harsh on Fraga.
"It's a shame Igor gets that much hate," Hizal tweeted. "He did a mistake but we all do mistakes and we can only learn from that.
"I just hope we both can have another cool battle in the future, which I am already looking forward to."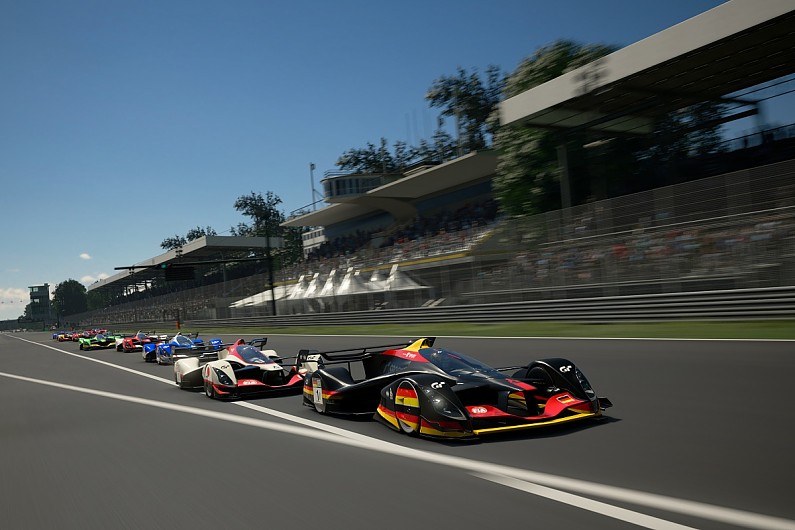 Hizal explained that his frustration didn't lie with Fraga but with the lack of a notification that the incident was been investigated.
"Right after New York, I was of course, emotional," Hizal told Autosport. "How the result ended in that way - for me, I was frustrated that we didn't get an in-game notification that the incident between me and Fraga was been investigated.
"In those similar situations, for example, somebody divebombs you or crashes into you, you get a notification saying 'this incident is under investigation', but in my case, this didn't happen."
Hizal compared Fraga's actions to Lewis Hamilton lifting to protect his lead from Sebastian Vettel at the start of the Belgian Grand Prix two years ago - saying that was an example of how Fraga could have used the tactic fairly.
"The incident right after Eau Rogue wouldn't have been dirty had he done it in a similar way to Hamilton in 2017," Hizal added. "It's completely done in the wrong way.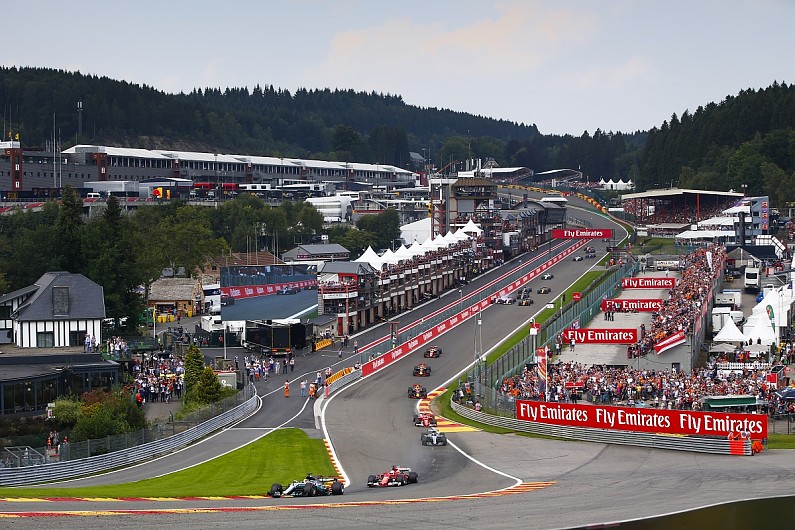 "I always try to learn from those situations. Unlike Fraga, I don't have any real-life racing experience. I will try and learn as much as possible from those events."
Fraga didn't race in the last round in Austria due to real-life testing commitments but was able to drop by on Saturday evening to see Hizal dominate the event and book his place in the grand final alongside Fraga.
McLaren Shadow winner Fraga stressed the importance of clean racing between the pair to set an example for the next generation of sim racers.
"We have to put in the past what has happened," Fraga explained to Autosport. "Especially in New York, the interview was quite hot because of the moment. Everyone is a bit emotional.
"But right now, things have settled down, there's respect between us.
"It's needed for Gran Turismo, we're building a culture of racing. It's like a family, we have to make it count. Be an example for the next generation, who will probably join in a few years. It's nice to keep it friendly and healthy.
"I'm looking forward to racing against him in the World Tour Finals. We will be able to put on a great show. I'll be doing my best and hopefully having a good battle with him."
After a slew of controversial incidents in New York, there were very few incidents in Salzburg. Cody Latkovski, who finished third, noted the improved sportsmanship.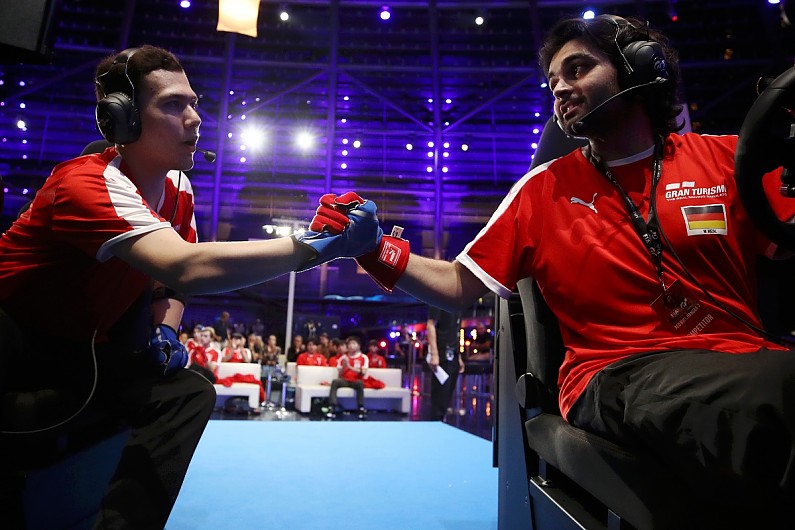 "I don't know why it has turned out that way," Latkovski, pictured with Hizal, said. "But everyone has been paying attention to sportsmanship this time.
"The stewards have made it clear. They're going to be stricter. They're going to be giving out penalties."
The Australian racer doesn't believe it's going to stay that way for very long, with New York providing a taste of what to expect in the Monaco finale.
"I think tensions are going to get higher," he added. "New York was a taste of what Monaco will be like.
"The drivers are ambitious, yes, but they're paying much more respect to each other, they're been a lot more aware of the cars around them. They're not making unforced errors too often. If we can do this, we should be in very good shape for Monaco."
Fraga will only be a team competitor at the penultimate Gran Turismo round in Tokyo rather than contesting an individual event, but he and Hizal might next meet at the FIA's brand-new Motorsport Games - which includes an Esports competition on Gran Turismo.
Hizal has confirmed he'll be a part of Germany's squad, and it can almost be guaranteed that Fraga will be offered a place by Team Brazil.
The event takes place at the end of October and could act as an exciting precursor to their GT World Tour rematch in the Monaco finale.

Wherever they next race each other, it's a mouthwatering prospect for all racing esports fans to see a professional sim racer going head-to-head with a real-life racer who brings all of his on-track ruthlessness to the virtual world.