Codemasters has explained how two-time Formula 1 champion Fernando Alonso is more than just a 'figurehead' in its new GRID game.
The first GRID game in five years boasts Alonso as one of its driving consultants, and the game features Alonso's FA Racing Esports team.
Among the cars available in the game is his championship-winning Renault R26 from 2006.
"He's a busy man, he's not here every day playing the game," Codemasters game director Chris Smith told Autosport.
"I'm not going to pretend he sits down and goes 'the handling on the R26 should be..' etc. He's not doing that.
"He plays it a few times and if there's anything awry, he'll give us comments, tells us a couple of stories.
"Then we also get him for marketing. He gives us a little bit of feedback, he tells us if it's terrible, so he's not just a figurehead.
"The R26 wouldn't be in the game without Alonso. He inspired me to argue to get different cars in the game like the open-wheel ones.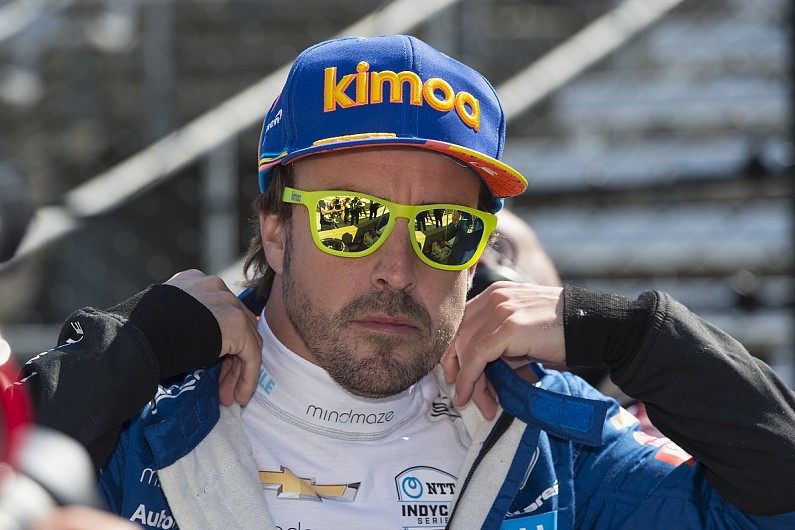 The final showdown in career mode is a face-to-face battle with Alonso in his R26, with Alonso's AI more aggressive and skilled than the regular AI.
"Obviously we made his AI tough as nails, it's awesome," Smith added.
"We were capturing for an Alonso race, we wanted to do a film that said 'hey look Alonso is in', look how good he drives.
"Our tamed race driver, turns all of the assists off, difficulty very hard, and he wants to beat him and thinks it's going to be easy.
"He gets behind Alonso and then on the last straight, he gets in behind, slipstreaming him.
"He pulls out, looks like he's going to get him, but just before the line, Alonso closes the door and wins.
"We asked him if he wanted to play again, and he said 'no, I just had fun.'
"That's the big key here, people are really enjoying the moment to moment racing. You don't have to finish first, you're just enjoying racing. That's a big achievement for this game."
GRID will be released on October 8 on Xbox One, PlayStation 4 and PC.