Red Bull and Toro Rosso have announced their first drivers for the third season of Formula 1's official Esports series.
The third season will be the first to feature all 10 F1 teams, as Ferrari will be making its debut.
Red Bull has promoted 18-year-old Frederik Rasmussen from Toro Rosso, to drive alongside returnee Joni Tormala in the senior team.
Rasmussen finished third in the drivers' championship last year and was pivotal in helping Toro Rosso finish second in the teams' championship.
Tormala ended the second season seventh in the points table, with a second place at the sixth race, Spa, proving to be his best result in the Pro Series.
"Frede has shown great performances last year and I'm very excited about teaming up with one of the biggest sim racing talents in recent years," Tormala said.
"Working together and with the support of the team we hope we can challenge for the world championship."
Toro Rosso has retained Patrik Holzmann and Cem Bolukbasi for a second successive year after the pair finished sixth and 10th in last year's championship respectively.
This reshuffling leaves no space for 2018 Red Bull driver Graham Carroll.
The 2015 Walter Hayes Trophy champion will still be a part of Red Bull's wider Esports team but will step back from the F1 series.
Both Red Bull and Toro Rosso will add a third driver via the Pro Draft, as per the championship's regulations.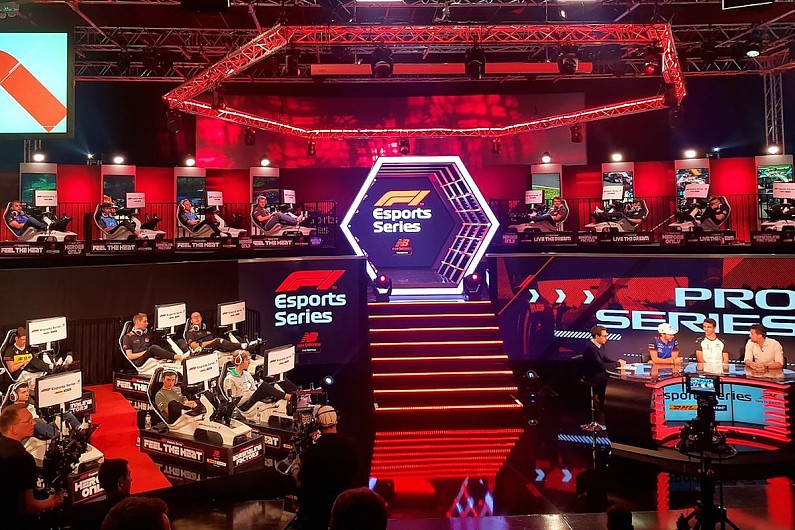 Gamers have been competing for a place in the draft in a series of 'race-offs' across all three consoles.
Reigning series champion Brendon Leigh will have a new team-mate next season after 2018 runner-up Daniel Bereznay announced his departure from inaugural teams' title winners Mercedes.
Elsewhere, 2017 runner-up Fabrizio Donoso Delgado revealed his departure from Force India, while Sonuc Saltunc is also looking for a new team after exiting Sauber Esports, the team he was a part of alongside his brother Salih last year.
The championship's prize pool has increased from $200,000 to $500,000 for the third season, the finals of which will take place on Codemasters' latest title, F1 2019, which is being released on June 28.