Ferrari will compete in the 2019 Formula 1 Esports Series, which means all 10 teams will compete in this year's edition of the competition.
The Scuderia was the only outfit not to compete in the first two seasons of the Esports series, but Ferrari team boss Mattia Binotto recently admitted it was "seriously" looking at entering for 2019.
All 10 F1 teams will now take part in July's Pro Draft, which allows the squads to select at least two drivers to represent them in the Pro Series.
Ahead of the third season of the competition, F1 has committed to offering a larger cash reward for the Esports champion and will expand into China for 2020.
Julian Tan, F1's head of growth and Esports, said Ferrari's inclusion was a "major milestone" for the Esports programme.
"It's really exciting to see that all of F1's teams have bought into the vision, that they see the huge potential of Esports within Formula 1 and that they recognise the importance of the programme as part of our wider objective of reaching out to a new audience," he said.
"It's one of the first projects outside of the racing that has the participation of all 10 F1 teams and we're really excited to have Ferrari on board and to complete the grid.
"We're really looking forward to working with all of the teams to make this season a success."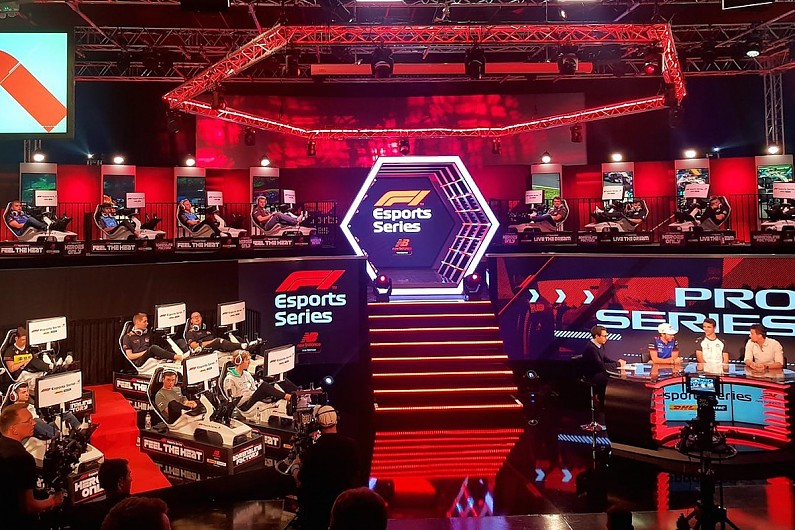 Ferrari was also absent from Netflix's recent F1 documentary Drive to Survive - as was Mercedes - but F1 is keen for it to be involved in the second season.
Tan underlined Ferrari's appeal to such projects, and explained that the marque enhances the Esports programme's "authenticity".
"From the very beginning the north star for the programme was to align the world of Esports, which is booming, with the magic of Formula 1, and the closer those two worlds are aligned, the more special the product we're able to deliver," he said.
"Having Ferrari come in and complete the grid is another step forward in confirming the authenticity of what we're doing and it helps to provide another touch point for fans of Formula 1 and gamers in a broader sense as well."
Several drivers from the first two seasons of the Esports series have announced on their social media channels that they will not return for the third campaign.
Tan stated that news about returning drivers, such as reigning champion Brendon Leigh, is "very much under wraps at the moment".
"But for sure you can expect to see a few familiar faces," he continued.