The Envision Virgin Racing team has joined Formula E rival Mahindra in receiving a three-star FIA status for sustainability, in addition to being the championship's first carbon neutral outfit.
On the eve of the six-race 2019-20 season finale in Berlin, EVR gained a certified carbon neutral status from the Carbon Trust for its travel logistics and Silverstone and London-based facilities - a first in FE.
It has now followed the precedent set by Mahindra, having been recognised by the FIA Environmental Accreditation Programme that is aimed at enhancing the green credentials of motorsport stakeholders.
EVR and Mahindra have been accredited with the highest of three levels for introducing 'clear and consistent environmental management into motorsport'.
Jennifer Babington, EVR's operations director, said: "Achieving the highest level of FIA sustainability accreditation is another great step for the team and something we're incredibly proud of as we continue with our Race Against Climate Change initiative.
"Sustainability sits at the heart of this team and to be sighted as the benchmark for all Formula E teams moving forward by the FIA shows the commitment and passion we have for this topic.
"Working with the FIA we have analysed how the business currently works and processes we can implement for the future to retain our three-star accreditation whilst also encouraging and inspiring others to do the same."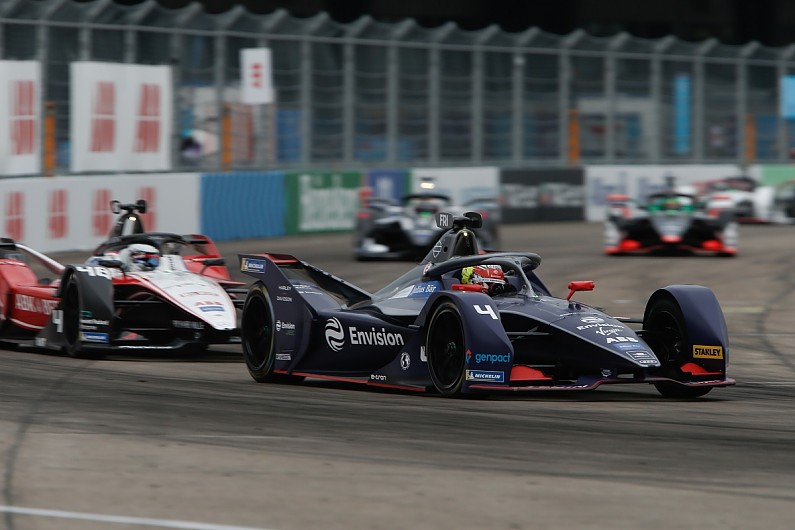 FE itself was awarded the three-star status in its inaugural 2014-15 season, while EVR has also become the first motorsport team to sign the United Nations Framework Convention on Climate Change's Sports for Climate Action Framework.
FE chief executive Jamie Reigle added: "It is fantastic news to see that one of Formula E's founding teams, Envision Virgin Racing, has accomplished FIA Three-Star Environmental Accreditation.
"The work the entire team has done shows great intent to lead the way in sustainable practice while continuing to strive for improvement, both on and off the track.
"As the only FIA World Championship with Three-Star Accreditation, we're proud to see teams and competitors joining us on this journey towards a more sustainable future and committing to best practice in such a crucial area."
Felipe Calderon, president of the FIA Environment and Sustainability Commission, commented: "It is essential for the FIA to have collaborators such as Envision Virgin Racing who, through their impressive commitment towards sustainability, are setting up a benchmark level for all motorsport teams."
Autosport has produced a standalone special magazine to celebrate our 70th birthday. All current print subscribers will receive a copy for free. To order your copy of the 196-page Autosport 70th Anniversary issue, please go to: autosport.com/autosport70th