Envision Virgin Racing team boss Sylvain Filippi feels his squad only needs to be "a tiny bit better" to challenge the title-winning outfits in Formula E.
Virgin finished third in the 2018/19 season - its joint-best result in FE in its first season without factory backing (after the inaugural spec championship in 2014/15).
The team ended up 31 points adrift of 2018/19 teams' champion DS Techeetah and was 12 behind Audi, which triumphed in 2017/18, but it beat the Nissan e.dams squad that won FE's first three teams' championships as Renault.
When assessing his team's first season as a customer FE squad, Filippi said he believes Virgin just needs to make small improvements to reach the top level.
"From my perspective, trying to be as objective as I can be, I really am convinced Audi and Techeetah are not faster than us, they have just been more consistent," he told Autosport.
"If you look at the data, the reason we are a bit down in terms of points [in 2018/19] is because of DNFs from being taken out by other drivers.
"We have part of the responsibility of that, but it's definitely not a lack of understanding of the car or the pace of our drivers or car.
"I'm delighted with the team, with the engineers - our drivers did an excellent job. We just need to do a tiny bit better next year and we'll be up there."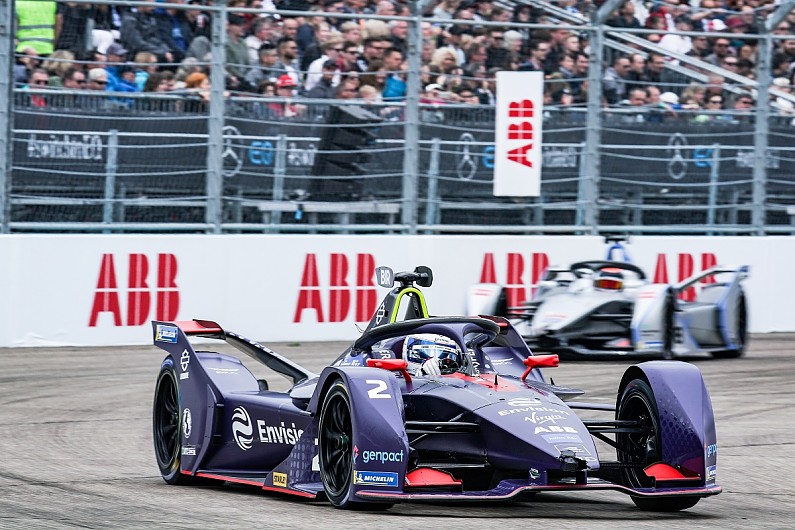 Filippi said Audi was "a great partner" for Virgin in the last campaign, and said the manufacturer had provided "a really strong car".
"We as a team have done a great job because they just give us the car, it's our job to optimise it up and make it work," he added.
"The credit is really to extract the performance, I believe, pretty much exactly in the same way as the Audi works team have.
"Which is impressive given the size of our team compared to the size of theirs.
"But Audi have been great. I have a regular dialogue with Dieter [Gass, Audi motorsport boss] and Allan [McNish, Audi FE team principal] on a range of subjects - and we just want to win.
"What I like is that it's a very straightforward partnership - we are competitive, we race for points. We're not going to let them by, costing us points. I need points for my team."
Virgin, which has won a race in each of FE's five seasons so far - the only squad other than Audi (including its Abt iteration) to have done so - is understood to have a three-year deal to use Audi powertrains.
When asked if he had given any consideration at this stage to Virgin extending that arrangement, Filippi said: "We don't know - it's already a multi-year deal anyway so I don't need to think about that.
"I'll think about that later when I need too. But for now, we see no reasons to look elsewhere - we're happy, the car is fast, we have a great working relationship."