Neel Jani has warned Porsche not to make "crazy" changes if it does not produce consistent results during its ABB FIA Formula E debut season, given the championship's unpredictable nature.
Jani and Andre Lotterer will represent Porsche in its first significant competition entry since leaving the World Endurance Championship's LMP1 class - which it had dominated between 2015-2017 - when it joins the FE grid for the upcoming season.
Porsche achieved three Le Mans wins and three title doubles during its brief but ultra-successful stint in LMP1, but is joining a championship that last year had nine drivers from eight teams win races.
When Jani was asked what he had made of FE's racing and results last season, Jani described it as "first of all, unpredictable".
"Formula 1 is predictable, you know which three teams are normally going to win, except when it's a race like Hockenheim [where wet weather caused chaos in 2019]," he continued to Autosport.
"Here, it's unpredictable - one race Mitch Evans was up front for Jaguar, the next race he's 19th! Not just because he drove bad, or had a bad day, it's just how Formula E is.
"And that's the point, that's where we need to make sure we don't go crazy about this and maybe start changing good things.
"Still, we need to know our strong and weak points, and HWA [in 2018/19] has been an example to us of how difficult it can [still] be for basically Mercedes, a factory team."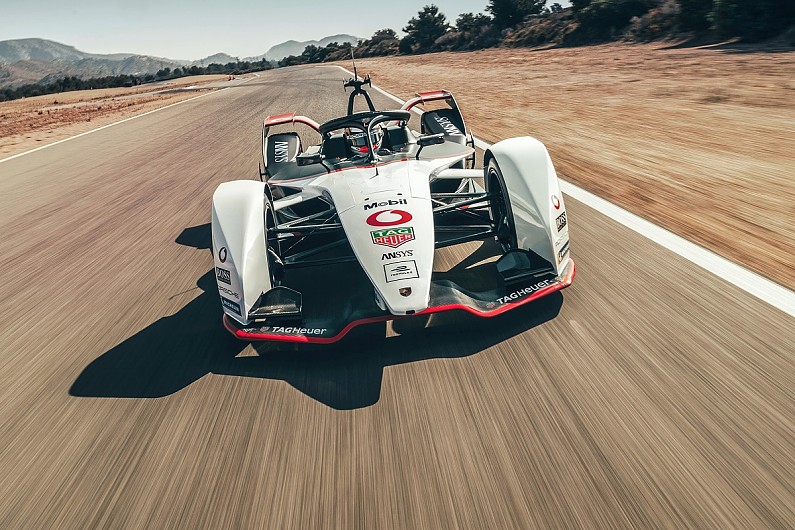 Porsche will join FE for its second season with the Gen2 car and race format package.
Porsche's path to Formula E
The latter has been tweaked for 2019/20 so that a set amount of energy is deducted from each car after safety car or full-course yellow race suspensions in a bid to promote energy-management-limited events.
Jani reckons "next year's changes are good for us", adding: "The more changes that come, the better for us because we are learning from zero.
"The more the others have to learn from zero, the better for us too."
Lotterer, who joined Porsche from reigning FE teams' champion DS Techeetah, explained that "Porsche is aware that [FE] is a very competitive championship, and very tough to succeed in, and that the window you have to make the difference is very small".
He added: "But in that window, there's a lot of things that can happen.
"It will take some time to figure out all the issues, no matter how many resources you have, we will learn things on the track.
"It's definitely a challenge, but I'm optimistic - I'm coming to win.
"I've no idea where we'll be - I'm hoping we're going to be quick from the beginning, but if we're not then we definitely will give everything and throw everything at it to be there."