Roborace CEO Lucas Di Grassi anticipates that the autonomous racing series could draw new audiences to motorsport, in a similar manner to eSports, when it gets underway in 2021.
The series is currently developing what Di Grassi describes as a "base algorithm" that independent teams can use from 2021, using its DevBot 2.0 that has a conventional cockpit for a human driver.
Testing is being conducted with partner universities TUM and Pisa, while a third team, Arrival, is an electric truck firm owned by Roborace backer Denis Sverdlov.
Arrival and TUM demonstrated the first 'overtake' in racing conditions at the Monteblanco circuit in Spain earlier this year.
Di Grassi, who demonstrated DevBot 2.0 at the Goodwood Festival of Speed in June, says the algorithms can then be developed to have different characteristics.
Di Grassi cited the 2.3 million viewers of the Fortnite world cup tournament as an indication of the attraction eSports has for younger audiences, and believes Roborace could tap into this audience as an introduction to motorsport.
"As viewing trends shift towards the younger generation, which are 14 years old now, there could be possibilities of attracting a new audience of fans who cheer for an avatar," Di Grassi told Autosport.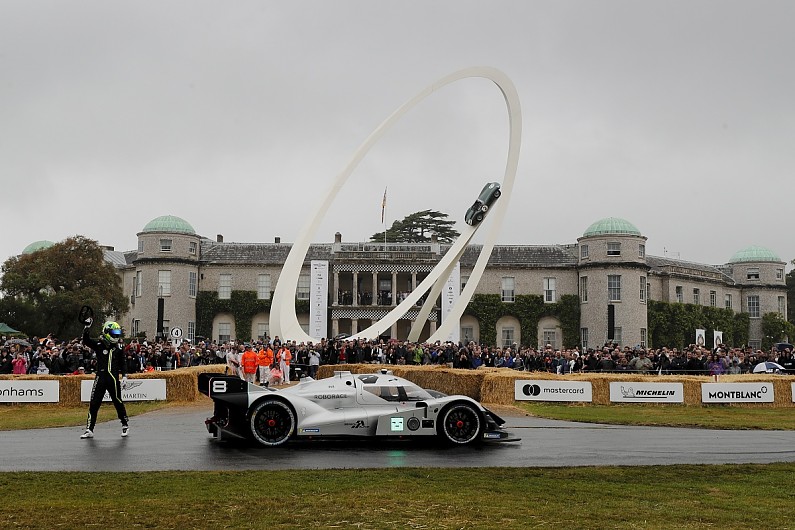 "This new generation could be drawn in by an AI algorithm with a name that people would follow in the same way as they follow drivers today.
"The beauty of it is that the machine learning algorithm that we see operating already today with credit scores, insurance and the like creates flaws and bias.
"It's not without personality, so you could eventually have one algorithm that has a very aggressive driving style because it reasons that it pays off more often, where another algorithm thinks it pays off better to be more passive.
"New audiences could be hooked to something completely different to what we are used to, which presents opportunities we can use to engage with fans.
"At Goodwood, the car had an LED display showing the emotions of the car and we implemented loudspeakers in the car, so you can program sound to interact with the public.
"I would be lying if I claimed that we know how Roborace will be in 10 years, but there are huge possibilities that nobody has thought of so we have to be open-minded and flexible to change."
Roborace announced today that it secured a new world record for the fastest speed achieved by an autonomous car, with its 'Robocar' managing an average speed of 175.493 mph over two runs at the Elvington Airfield in York.

The record run was staged on March 21 of this year, and has officially been ratified by Guinness.
Robocar, which is powered by four electric motors and produces 700 hp, became the first fully-autonomous vehicle to successfully complete the Goodwood hill-climb last year.
Pick up a copy of this week's Autosport magazine to read Lucas di Grassi's column on Roborace in the Autosport Engineering supplement.