Gary Paffett and Stoffel Vandoorne hope HWA's 2018/19 Formula E line-up is carried over to the Mercedes team next season, with Paffett saying "it would be the best option".
Mercedes will enter ABB FIA FE for the 2019/20 campaign and take over HWA's entry - although HWA will continue to run the race team on behalf of the manufacturer.
There is much interest in Mercedes' FE line-up as it embarks on its highest-profile motorsport programme outside of Formula 1 following its DTM exit.
Vandoorne is widely expected to be retained when Mercedes takes over, but both he and Paffett indicated at the recent 2018/19 season finale in New York that nothing was finalised.
Mercedes is continuing its private manufacturer-allocated testing programme ahead of the 2019/20 season in Mallorca this week, with Vandoorne joined by Mercedes-affiliated driver Edoardo Mortara and Mercedes F1 development driver Esteban Gutierrez.
"The plan for me, and the plan as I know, is to keep the team as it is and work towards next year," Paffett told Autosport at the season finale in New York.
"We've had a learning year and we've not been at our best because we're learning, but the team's the same.
"I think we've all learned and built the team together, so I think the view is to try to keep the team together for next year.
"We've built a good relationship between ourselves and the team. As a team, we work really well together, so I think it would be the best option to keep this team together."
Asked by Autosport in New York if he expected the HWA line-up to carry over with Mercedes next season, Vandoorne said: "I hope so, that's what I'm targeting.
"We started from zero as a team, and we've had some great results along this year, so I think having laid the foundations it would be good to continue.
"Because we all know the people we work with, [so] the transition to Mercedes should hopefully mean a better package to perform. That's what I'm expecting."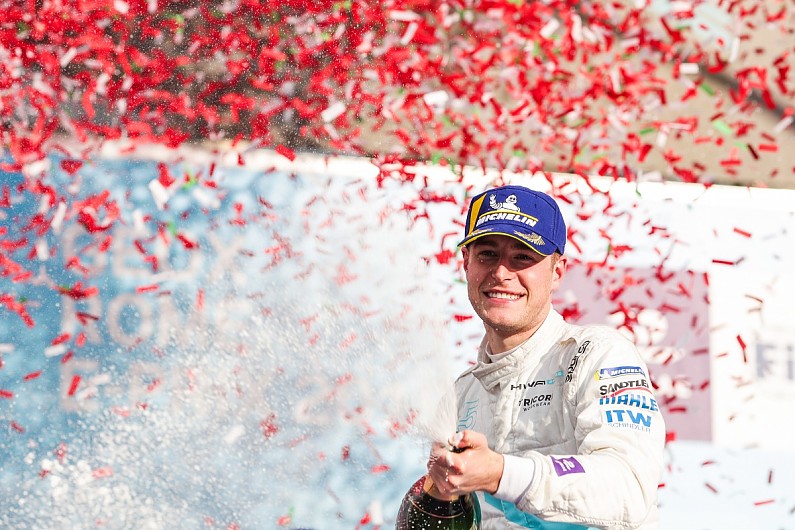 HWA finished ninth in the 2018/19 FE teams' championship, with Vandoorne taking 16th in the drivers' standings while Paffett was three places further back.
Vandoorne scored pole in Hong Kong and took HWA's sole podium with third in Rome.
But Paffett, whose best finish of the season was eighth in Hong Kong and Paris, feels his career record stands him in good stead when it comes to staying in the Mercedes FE fold, despite the 26-point gap to his team-mate in the final standings.
"Speaking to other drivers - you can't judge a driver in Formula E after one season," he said.
"The first year is tough, some get used to it quicker than others. I've got proven pedigree in everything I've done, not just in DTM. Obviously, I won Formula 3 in single-seaters before [winning the German series in 2002 for Team Rosberg].
"I've got proven pedigree. It takes time to get used to it, but I feel more comfortable every weekend in the car. I feel like I'm in a good position."