Daniel Abt says it "would be nice" to have full clarification on his future with the Audi ABB FIA Formula E team beyond the 2018/19 season.
The German driver has raced for the same squad since its Audi Sport Abt iteration in FE's first three seasons before Audi took over as a full works entry ahead of the 2017/18 campaign.
Audi exercised its option to retain Abt for the current season alongside factory driver Lucas di Grassi following his two wins last season - which he said proved he is more than "the son of someone", as his father Hans-Jurgen had initially run the team.
That extension was announced ahead of the penultimate round of the 2017/18 season, but at the same stage this year Abt has confirmed he does not know if will be driving for Audi in 2019/20, and said "yes" when asked by Autosport if he had been discussing his FE future with other teams.
Regarding his thoughts on the situation of his FE future again being uncertain, Abt said he "wouldn't call it frustration".
"Of course it would be nice to know what happens [for] next year and to have a clear view on that, but that does not really affect my driving," he continued to Autosport.
"At the moment I have a job to do, and I'm doing it.
"Everything else will hopefully be sorted out in the next few weeks, because for me it is just important to know what is going to happen."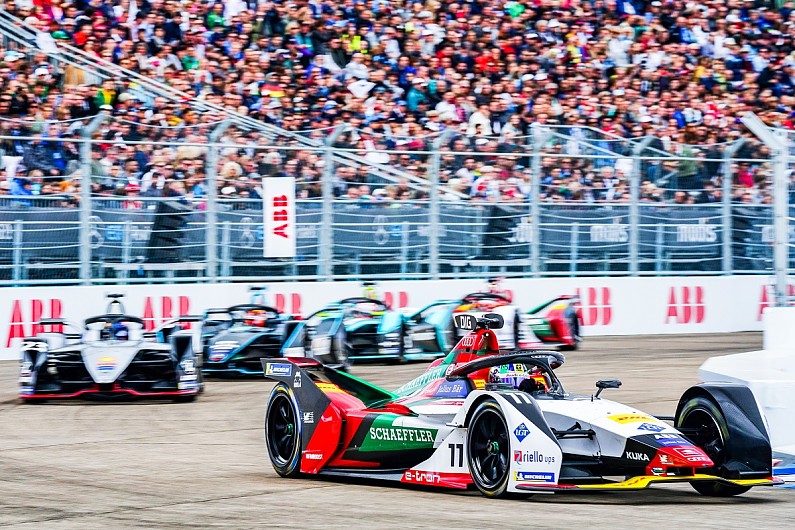 Abt, who is seventh in the 2018/19 drivers' standings and with a best result of two third places (in Santiago and Paris), said he "can understand" why is fielding the same questions about his FE future with Audi for the second year in succession.
"I have the same questions and I think it's pretty fair for the journalists to ask that," he said.
"Maybe it also helps me a bit because then it's an open topic and maybe also teams realise that I'm in this situation, because most of the time I think everyone thought I was locked in forever with this team, but it's just not the case.
"I have to wait for the decisions and then see what I can do to be on the grid [in 2019/20]."
Audi team principal Allan McNish said the squad's focus remained "on the rest of the year" rather than its future driver line-up.
"That is clearly it and that is everybody's focus from start to finish," McNish told Autosport.
"We're not discussing the driver side of things right now - that's a distraction as opposed to anything that is going to win us championships."