ABB FIA Formula E's ghost racing mobile game is targeting a 2019/20 season launch date for consoles and PC versions, with VR support also planned.
FE launched 'Virtually Live Ghost Racing: Formula E' over the Paris E-Prix weekend with the real-life race forming the basis of its first live event complete with bespoke commentary.
Ghost racing is currently a 'freemium' game for compatible iOS and Android devices and at a launch event, FE and partner Virtually Live outlined the game's roadmap.
Virtually Live's chief technology officer Jesus Hormigo said: "We are launching on mobile, in season six [2019/20] we will launch on PC, VR and consoles.
The line-up will be that we launch on mobile on iOS and Android devices and the next version will be PC.
"This is the desktop and of course this comes with a penalty because this is much more growth [and upscaling].
"I wouldn't be able to give you the exact launch but a month or two later comes VR.
"The console version which is the last to come on the road map is a bit more difficult to predict because consoles are subject to Sony and Xbox, so it's the last [step]."
The Nintendo Switch hybrid console was not mentioned during launch, but there is an increasing trend for mobile games to find new life on the popular games system.
Both FE and Virtually Live confirmed there is a desire for an Esports competition that will also launch during the 2019/20 season.
Markus Tellenbach, CEO of Virtually Live, made the bold claim of having a "vision" comparable to the success of Fortnite and League of Legends's Esports properties.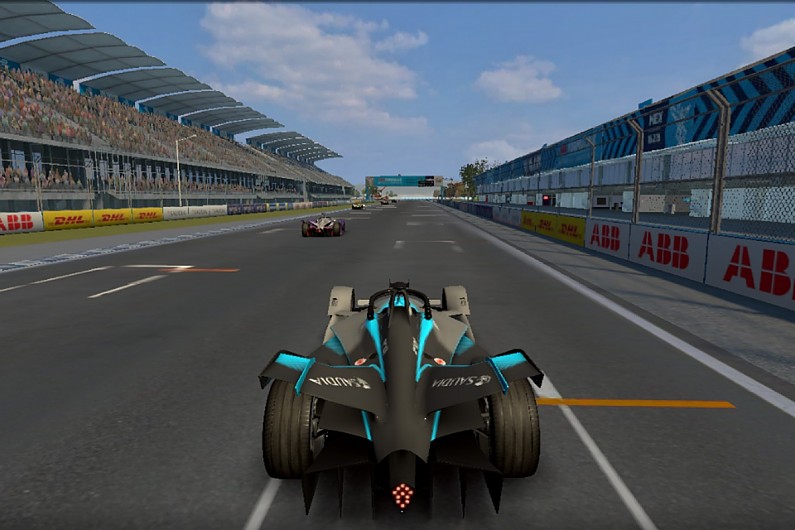 Fortnite - the star of the battle royale genre - has promised a prize fund of $100million over its 2019 events and is claimed to have hit a 250-million player base in March 2019.
League of Legends' Esports broadcasts attracts hundreds of thousands of viewers during its regular season streams.
"We're at the forefront and we won't slow down with the pace of innovation," said Tellenbach. "The live commentary, the sharing of content is all small ingredients we have never seen before and you can expect from the partnership a lot more to come.
"We're just getting started. The next big chapter is becoming a top Esports property that spans around the world. We've seen how popular Esports has become with League of Legends, Fortnite. That's the sort of vision we're trying to reach.
"It [Ghost racing] has the potential, the immersion. Not just in gaming, but in Esports and something motorsport has not tackled to that level.
"The casual gamer up to the pro, he's capable at the highest level enjoying the thrills of Formula E that suits him on a device he prefers at a time that is comfortable for him."
Other details confirmed at launch includes a game director system that allows players to view the races from any perspective and share clips to social media, with other yet to be confirmed features expected in the future.