In terms of their ABB FIA Formula E careers, 2005 Sauber Formula 1 team-mates Jacques Villeneuve and Felipe Massa share common ground.
Villeneuve raced for the Venturi squad, where Massa now resides, at the start of the 2015-16 championship.
Right now they are level on races entered (three) and points scored (zero) from their respective debut FE campaigns.
But that's where the similarities stop.
Back in FE's second season, Villeneuve, after being taken out in Beijing, suffering a pitstop problem in Putrajaya and missing the race in Punta del Este due to a qualifying crash, parted ways with Venturi before that campaign had even reached its fourth round.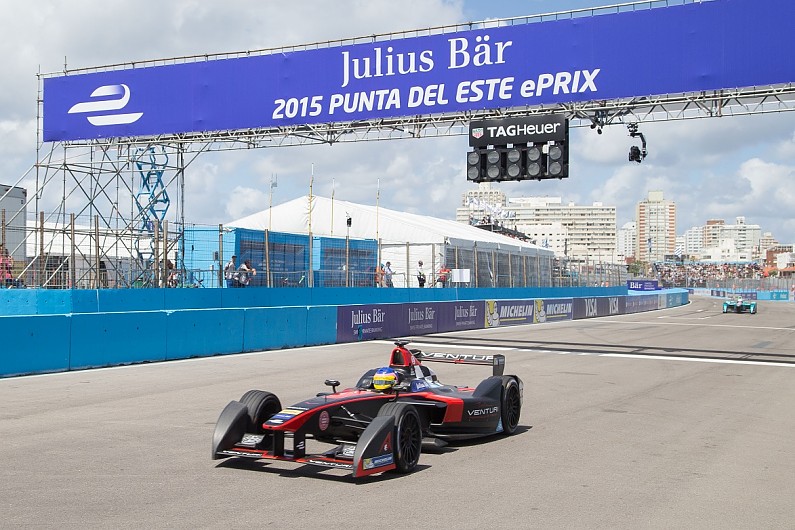 Three years later, Massa, despite falling out of points contention in Saudi Arabia due to a penalty (with two more coming post-race), finishing last in Marrakech, and then failing to finish last time out in Chile, is still around.
"I don't have points yet, [but that's] not only my fault to be honest," he tells Autosport.
"The first two races I had a lot of problems in terms of the technical side, we couldn't score points with both cars.
"The last race things were going better. We had two cars - even three cars with HWA [which uses Venturi's powertrain] - qualifying inside the top 10.
"In the race, unfortunately [Maximilian Gunther] pushed me in the wall and broke my suspension, I couldn't finish.
"We could have had three [Venturi-powered cars] in the points, so it shows the car is getting more competitive and I hope Mexico is my best result."
Massa is clearly not giving up. Any thoughts that the first driving role of his post-F1 career is simply about turning up and banking a paycheque are wide of the mark too.
His battling displays in Saudi Arabia - where he pulled off an impressive double pass during the early running - and Chile demonstrate that.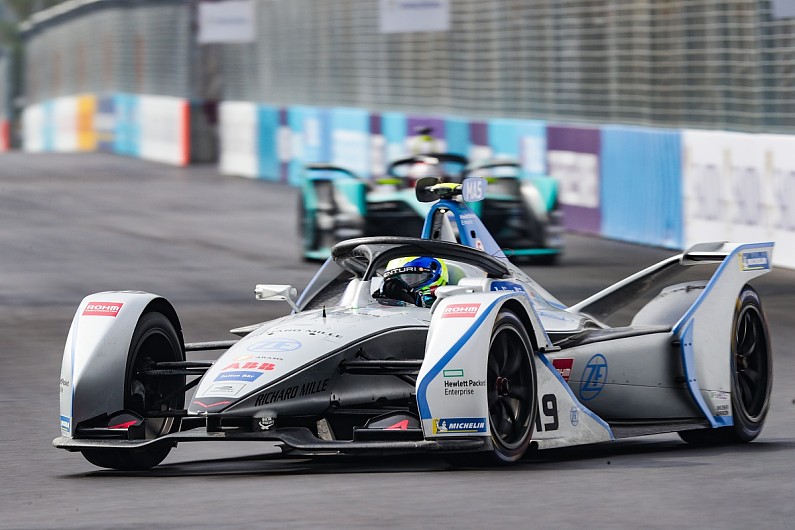 That said, he has so far been outperformed by team-mate Edoardo Mortara, who leads their intra-team qualifying and race battles (2-1 for each) and scored Venturi's first 2018/19 points with fourth in Santiago last time out.
And Marrakech in January, where a powertrain problem was one of several issues hampering the Venturi-powered cars, was a low point of Massa's debut FE season so far.
But Venturi team principal Susie Wolff warns against writing him off just by looking at the current points table.
"You should never underestimate Felipe Massa," says Wolff.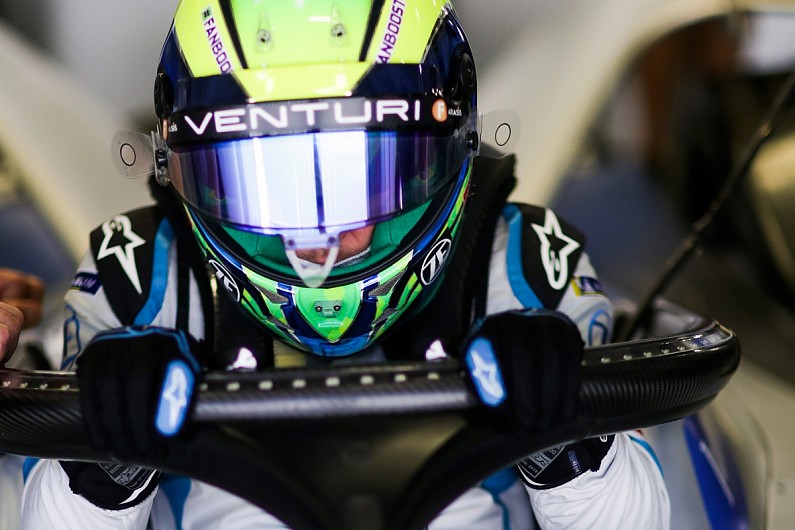 "Just based on his past career - he's a guy who knows what it takes to be successful in a racing championship and he has definitely not underestimated the challenge of Formula E.
"It's a completely different format that takes a bit of getting used to. It's a one-day event, there's no room for error.
"This different platform is definitely a challenge for the rookies and it will take them maybe that little bit longer to get up to speed.
"I have absolutely no doubt that Felipe will find his way and climb to the front."