DS Techeetah driver Jean-Eric Vergne believes the ABB Formula E championship should freeze its race time when the safety car is in use to stop flat-out races becoming processional.
Sam Bird won last month's Santiago E-Prix - which was interrupted by two full-course yellow periods - for Virgin Racing after fending off a late attack from Mahindra Racing's Pascal Wehrlein, in a race where management of battery temperatures was key.
FE's new Gen2 cars allow for more maximum power usage than the previous iteration, which prompted concerns at the opening round of the season in Saudi Arabia that the unpredictable nature of races would become less of a factor.
A new race length of 45 minutes plus one lap has been introduced for the 2018/19 season, which also accounts for any time spent behind safety cars.
"The problem with this new race format is that everyone is flat out from the beginning, blocking the doors all the time," said Vergne.
"You can't overtake on Formula E tracks so everyone is waiting for a safety car.
"That's what everyone seems to be doing in the middle of the pack. I hope that they can freeze the [remaining race] time when there is a safety car so people will not do this anymore in Formula E.
"It should be an energy management race because that is what Formula E is about."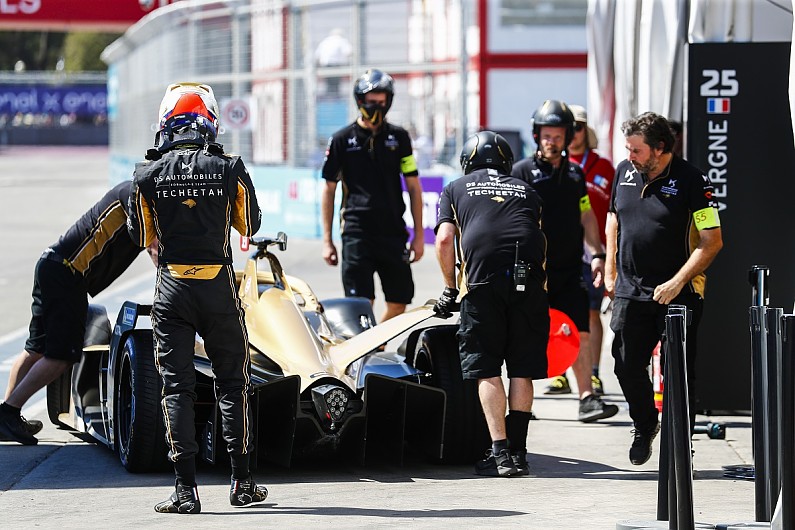 Vergne was one of eight drivers who failed to finish the Santiago round - the hottest FE race on record - after a collision with Antonio Felix da Costa at the final corner on lap eight.
The retirement was his first for 20 months, since the Paris round of the 2016/17 season.
"When I got hit from behind, the front wing got broken and was moving more and more, the wheel was bent and the car was becoming undriveable and dangerous," said Vergne, who is now fifth in the drivers' standings.
"I nearly hit the wall twice, I spun for no reason so I said that was it, I could not continue.
"Everything was bent and everything was broken. Both back and front were damaged."