Virgin Racing's Sam Bird says Formula 1 driver Max Verstappen attending the ABB FIA Formula E race in Marrakech as public service was a "disjustice" to the category.
Verstappen attended the race in Morocco to observe the stewarding proceedings and serve one day of the public service he was given for shoving former Force India racer Esteban Ocon in the aftermath of the 2018 Brazilian Grand Prix.
The Red Bull racer said his day in the stewards' office had been "a constructive thing for me".
But Bird questioned the decision to bring Verstappen to an FE event in the post-race press conference in Marrakech.
"I didn't see him, it's nice that he's here," said Bird, who finished third in Marrakech behind race winner Jerome d'Ambrosio and Robin Frijns.
"[But] I mean, to call coming to a Formula E race community service I think does Formula E a bit of a disjustice.
"This is an amazing category, and people pay to come and watch us, it shouldn't be a punishment to come here.
"I hope he enjoyed it, and I hope he will give good feedback to some of his colleagues."
Audi team principal Allan McNish used his experience of working with the stewards after he had retired from racing to explain how he thought the situation would have been beneficial to Verstappen.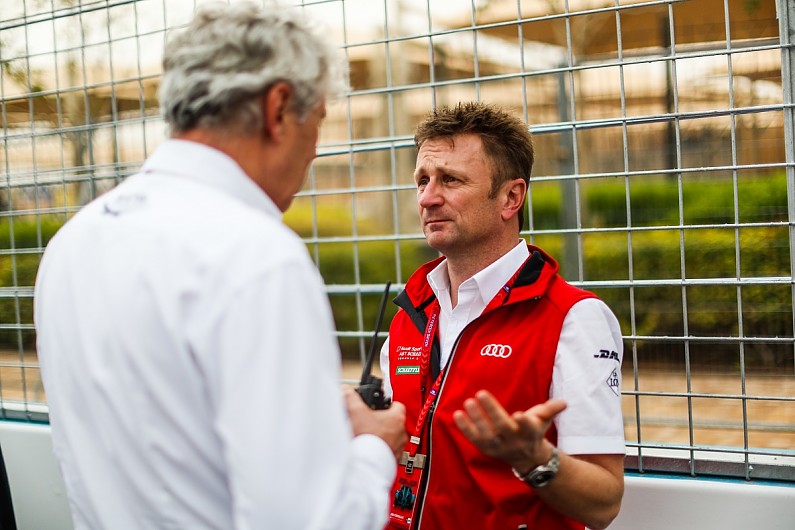 "He's been in front of the stewards many times - not necessarily like that!" McNish told Autosport.
"I actually think that it's a good thing for a driver to do, generally.
"When I stopped racing I acted as the drivers' steward in F1 on a few occasions and it changed my opinion of stewards.
"I'd always seen stewards as the bad boys - like the headmaster at school that was always a bit surly, there just to give you a beating if you had done something wrong, which invariably I did at school.
"But in reality, [if] you see the job they're doing, you see why they're doing it and you also see the background to what the circumstances are that we all don't necessarily understand.
"Because we don't realise that there's rules and regulations and it's not as if they can rip up the rulebook and say 'in this situation we're not going to do that'.
"If there is a rule, they apply the regulations as they're written down - and they don't write the regs, other people write the regs.
"So, I do think it's a good thing to do.
"It's obviously been reported in a different way - that he came here and it was a penance. I don't think it was meant [as] that, it was a positive thing to do.
"You get a better understanding of the mechanisms of the sport - one that you only ever see as the policemen, if you like."