BMW motorsport director Jens Marquardt has warned that rival manufacturer Audi cannot be ruled out of contention in the 2018/19 ABB FIA Formula E season.
BMW won on its works debut in Ad Diriyah with Antonio Felix da Costa, who fended off DS Techeetah's Jean-Eric Vergne, but Audi drivers Daniel Abt and Lucas di Grassi struggled for pace in the first race for FE's Gen2 cars and were only eighth and ninth.
Marquardt told Autosport he expects more to come from the reigning teams' champion, which also started the 2017/18 campaign slowly with a number of technical issues.
"It really feels good to have the first win in our books, nobody will take that away from us," said Marquardt, who last month suggested Audi and Techeetah would "set the tone" this season.
"But I definitely have all the players on my sheet and we've seen with Techeetah, they've been really strong and close, so have others like Mahindra.
"I'm sure that Abt and Audi will be there again. Don't count them off.
"You've seen it last year, they started not so good and ended the season being team champions so we'll see."
Di Grassi 'confident' Audi can recover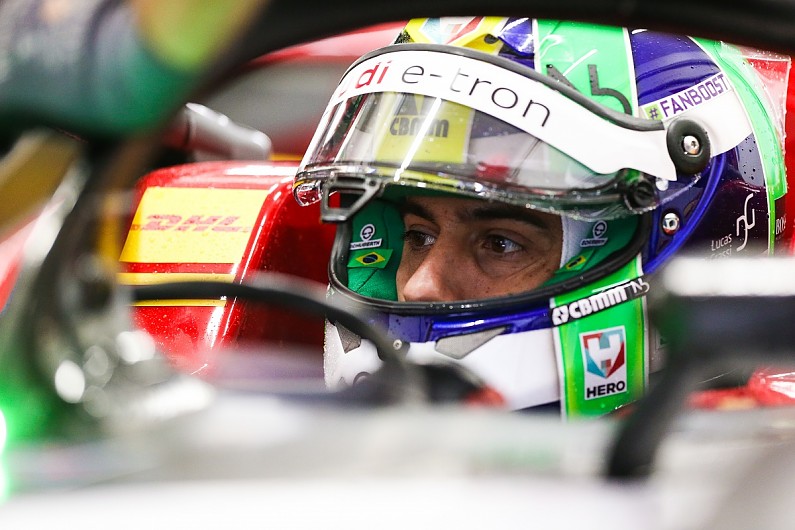 Di Grassi was forced to recover from 18th on the grid after he had his qualifying time, which provisionally put him 11th, deleted for exceeding the maximum power of 250kW.
The 2016/17 drivers' champion said he expected Audi to overcome a difficult start.
"We managed to climb good steps to ninth, a couple of points, better than last season already," said di Grassi.
"After Mexico [in 2017/18] only we had two points, so at least we already have two points.
"But it didn't start the way we would like it to have started, especially in qualifying because of the disqualification.
"Otherwise the car was not perfect.
"We have a lot of work to do, we have to find some pace, especially in low grip conditions, rain and the beginning of the race, but I'm confident that we can fight."