Andre Lotterer believes Formula E's electric single-seater is the "opposite" of what he is used to and has helped him realise he has been "spoiled" in his racing career.
The three-time Le Mans 24 Hours winner currently races with Porsche in the World Endurance Championship and TOM'S in Super Formula, Japan's top single-seater category.
He also contested the 2014 Belgian Grand Prix with the Caterham Formula 1 team and has won two titles in Japan's Super GT championship.
Lotterer has joined Techeetah for the 2017/18 FE season, two years before his current employer Porsche is due to enter in a works capacity.
"This is the opposite," he told Autosport. "I have been really spoiled with the best racecars.
"Super Formula is the fastest, with Formula 1, in terms of corner speeds.
"The LMP1 Hybrid is 1000bhp and four-wheel-drive, you shoot out of corners like nothing else on this planet.
"What I realised is that we completely made an abstraction of speed as racing drivers.
"You can have a car that is even faster than an LMP1 and you will bring it to the limit, that is your world.
"It is the same thing the other way around. If you have a slower car, you can still bring the car to its limits.
"It keeps you busy. Mentally it is very, very challenging."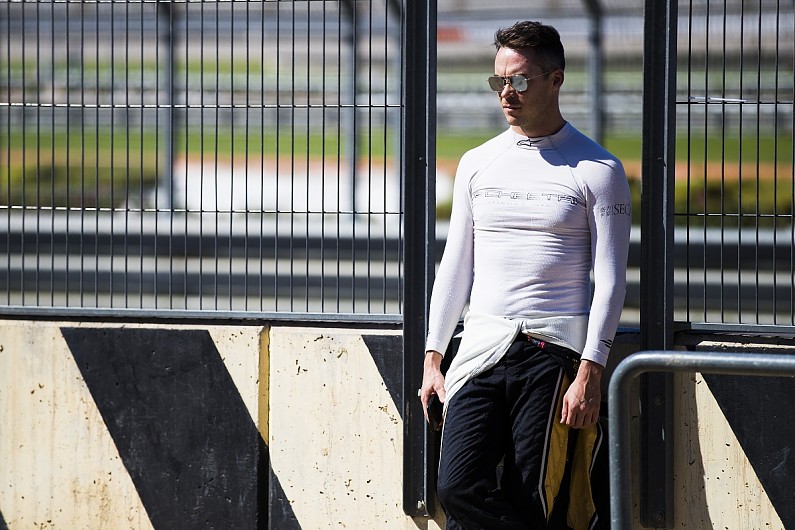 Lotterer will end a 17-year absence from street-circuit racing in Hong Kong next month.
Asked how interested he was to be returning to city-centre tracks, Lotterer replied: "Let us see how I confident I become. You need confidence and to feel comfortable with your surroundings.
"A lot of people are saying 'Formula E has no power, blah blah blah', but I am sure in the street tracks it is good enough."
Lotterer signed his Techeetah deal without testing an FE car beforehand, and his learning process has been restricted to three days at Valencia and simulator work because the team uses a customer Renault powertrain and is not given the same 15 days of private testing as manufacturer.
He explained that different elements on the heavy, rearward-weight-biased FE car - like the regeneration from the electric motors, all-weather Michelin tyres and carbon brakes - add up to "something completely different" to drive.
"The tyres are a huge factor so you are not going to find or understand small set-up changes," said Lotterer.
"The brakes are temperature sensitive, and on top of that the balance is changing with the regen.
"So if you lose the regen due to [battery] temperature or state of charge you have less rear brakes and you have to compensate with that, shifting [the brake bias] back to the rear.
"That changes the temperature of the brakes and the characteristics.
"Also, somehow the quality of the brakes are quite random. You will have some good disks, some less good disks and differences between left and right."