Ex-Formula 1 driver Rio Haryanto has identified Formula E for his racing comeback, although he insists he has "unfinished business" in grand prix racing.
The Indonesian driver got behind the wheel of a racing car for the first time since the 2016 German Grand Prix when he tested an FE car at Valencia earlier this month.
His test was organised by the series because Haryanto knows FE CEO Alejandro Agag from when he drove for the Spaniard's Addax GP2 team in 2013.
When asked about his hopes for a return to racing, Haryanto told Autosport: "At the moment it's only Formula E.
"I haven't really looked at any other options yet, but I'm still open to other opportunities.
"The championship has grown really rapidly. It's getting big now, more manufacturers are coming.
"It's the future of motorsport and I hope one day I could get a drive here and do the best job I can."
A race drive is extremely unlikely in the 2017/18 season but Haryanto could participate in the planned in-season rookie test, and secure a reserve driver role.
Agag told Autosport he would "love" to have Haryanto in the series and would try to help him get involved with a team for the coming campaign.
"We're going to be pushing and trying to make it happen," he said. "It would be really, really good for the championship.
"He's a great guy, great driver. And of course the opportunity for that market is important for motorsport.
"My problem is I would love to own all the teams so I could place the drivers I want in the team, but these teams have stubborn owners so they are the ones who decide!"
Agag revealed FE has considered the prospect of a race in Jakarta, the Indonesian capital, and said it was something the series could "definitely look at for 2018/19".
Haryanto said: "A lot of motorsport fans are looking at Formula E now and especially in Indonesia.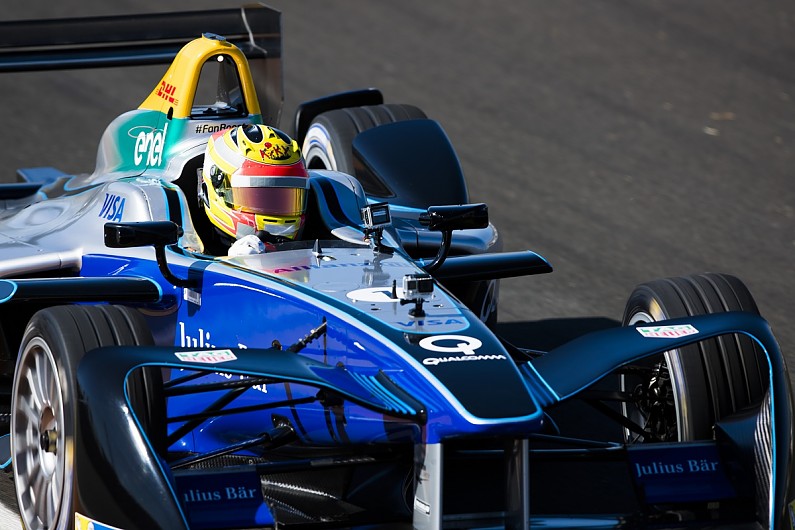 "It would be a great place to host a Formula E race and a dream to race in the streets of my home, especially in a city centre."
GP2 race winner Haryanto's rookie F1 season ended prematurely after failing to find the budget to complete the 2016 campaign, and he was replaced at the Manor team by Mercedes junior Esteban Ocon after the summer break.
"Formula 1 has always been the target and it feels like it's unfinished business to not do a full season," he said.
"I'm still looking if there's any possibility to find a way back there.
"It was a huge impact for the fans and for the pride of the Indonesian people, to race at such a high level, in Formula 1.
"I guess now back in Indonesia there's more young drivers starting to love motorsport."