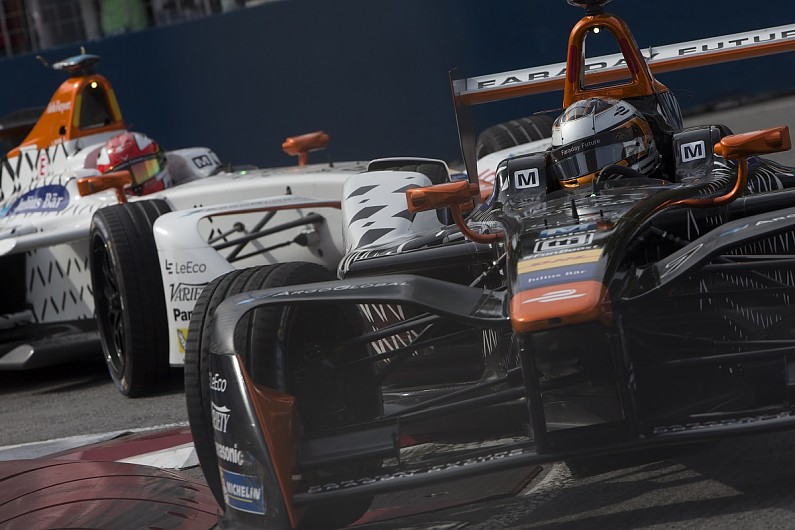 Dragon Racing will revert to standalone entry status in Formula E, with the Faraday Future name omitted from the 2017/18 entry list.
The team entered a technical partnership with American start-up technology company Faraday Future that involved incorporating the Faraday name for its 2016/17 FE entry.
Faraday, which specialises in electric vehicles, pledged multi-year support to Dragon and a spokesperson for the team confirmed this remains in place despite the entry change for the coming season.
The team announced Porsche LMP1 driver Neel Jani alongside Jerome d'Ambrosio for 2017/18 last week.
After d'Ambrosio won a race in each of the first two FE seasons under the Dragon Racing banner, the renamed Faraday Future Dragon Racing entry had a difficult 2016/17 season.
It finished eighth of the 10 teams and earned a best finish of fifth with Loic Duval in New York.
The official FE entry list also confirmed the rebranding of inaugural champion Nelson Piquet Jr's team name from NextEV to NIO.
It reflects the Chinese-owned company's wider adoption of the NIO name, which has also been given to its EP9 electric supercar.
Entries for the Andretti, Audi Sport-backed Abt, DS Virgin, Mahindra, Jaguar, Renault e.dams, Techeetah and Venturi teams were also confirmed.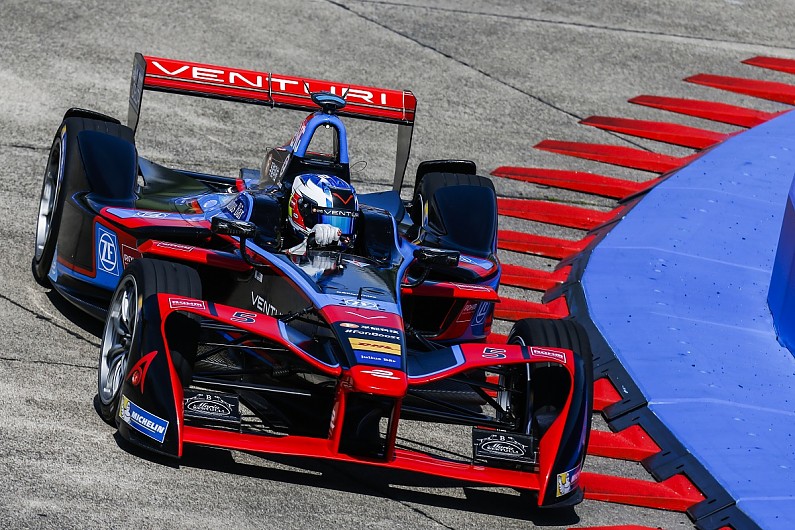 Fastest lap tweak heads rule changes
The criteria for the additional point of a fastest lap is among several changes to the sporting regulations for the 2017/18 season.
Only cars finishing in the top 10 will be eligible now, after every bonus point available for fastest lap last season was scored by a driver who abandoned their race early on and switched focus to fastest lap.
As expected, race power has been increased from 170kW to 180kW, with Fanboost tweaked to become 100kj of extra energy to be used in a power band from 190kW to 200kW.
FE is also set to bring back an in-season test, something it has not organised since after the Punta del Este round in December 2015, and introduce a rookie-only test that will be open only to drivers who have never held an eLicence.
The number of officially-organised test days allowed has risen from three to six, as has the number of promotional events available to the teams.
Bigger numbers and the use of the driver's name or timing letter abbreviation on the rollhoop has been enshrined in the regulations.
Finally, as trialled in New York, only one 45-minute practice session will take place on the second day of a double-header.