Robin Frijns says he will race in Formula E's Monaco ePrix on Saturday regardless of any discomfort caused by his knee injury.
The Andretti Autosport team placed Alexander Sims on standby after Frijns damaged ligaments in his right knee while training.
Frijns missed the Blancpain GT Series Endurance Cup opener at Monza but returned for the Sprint series' second round last weekend, finishing second at Brands Hatch.
Because Formula E requires drivers to swap cars mid-race, the BMW-affiliated Andretti team was concerned Frijns may encounter a problem and drafted in BMW factory driver Sims as cover.
Frijns' Brands appearance involved a mid-race driver change, but the motion of swinging out of his WRT-run Audi R8 GT car is different to jumping out of his Andretti Formula E machine and into another.
The Dutchman was not able to practice a car swap on Thursday in Monaco, but asked if it was likely to be more difficult than the GT driver change Frijns told Autosport: "It doesn't matter, I'll make it happen.
"Jumping out I felt more than when I jumped in, but performance-wise it didn't affect a thing.
"I feel ready. I still have the same pace, I didn't feel anything in the race.
"The only slight issue is the pitstop, but I will find a way if I have to."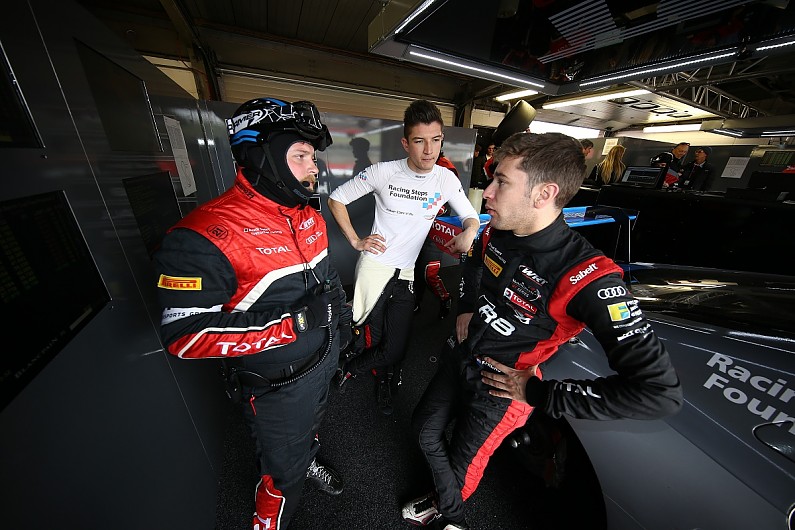 During the car swaps Formula E drivers have a minimum time they must adhere to from pitlane entry to exit.
Drivers are usually ready in their second car with enough time left that they sit and wait in the garage to be released, and Frijns explained that "generally I have four seconds spare".
This means he could afford to take more time if necessary, although he reiterated his Brands appearance had removed any lingering uncertainty about racing in Monaco.
"After a couple of days [of rest after sustaining the injury] I went to physio every day," he added.
"I wanted to do Formula E but also wanted to be ready for GT - which I was."
Autosport has produced a standalone special magazine to celebrate our 70th birthday. All current print subscribers will receive a copy for free. To order your copy of the 196-page Autosport 70th Anniversary issue, please go to: autosport.com/autosport70th