The 2018/19 ABB FIA Formula E season proved just as entertaining as the one it followed, as nine different drivers ran out winners in the first campaign featuring the championship's Gen2 car.
Despite that openness, Jean-Eric Vergne prevailed once more - becoming the first driver in the series' history to claim the drivers' crown for a second time.
But while the final standings reflect a top order largely dominated by FE's established names, it was also a season for emerging talents to make their mark.
Here's how we ranked the stars of the season.
10 Pascal Wehrlein
After the early part of the season he looked like FE's top rookie, but Wehrlein and Mahindra faded in unison as the campaign wore on. Made an instant impact, shining in Santiago and Mexico City before battery temperature and a lack of energy thwarted him.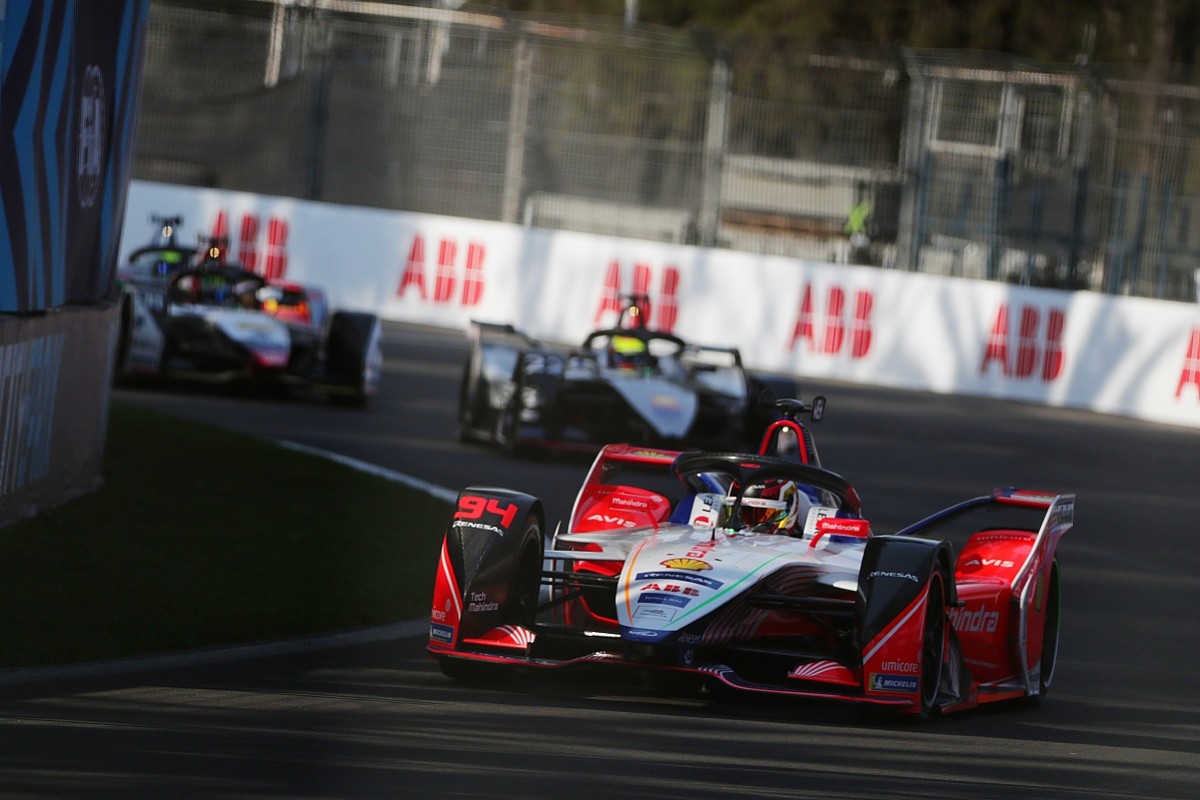 9 Sam Bird
It's hard to see what Bird did wrong this year - other than the clash with Lotterer in Hong Kong. He didn't deserve the awful run of luck he had mid-season, where he was taken out on several occasions. Took a brilliant win in Santiago.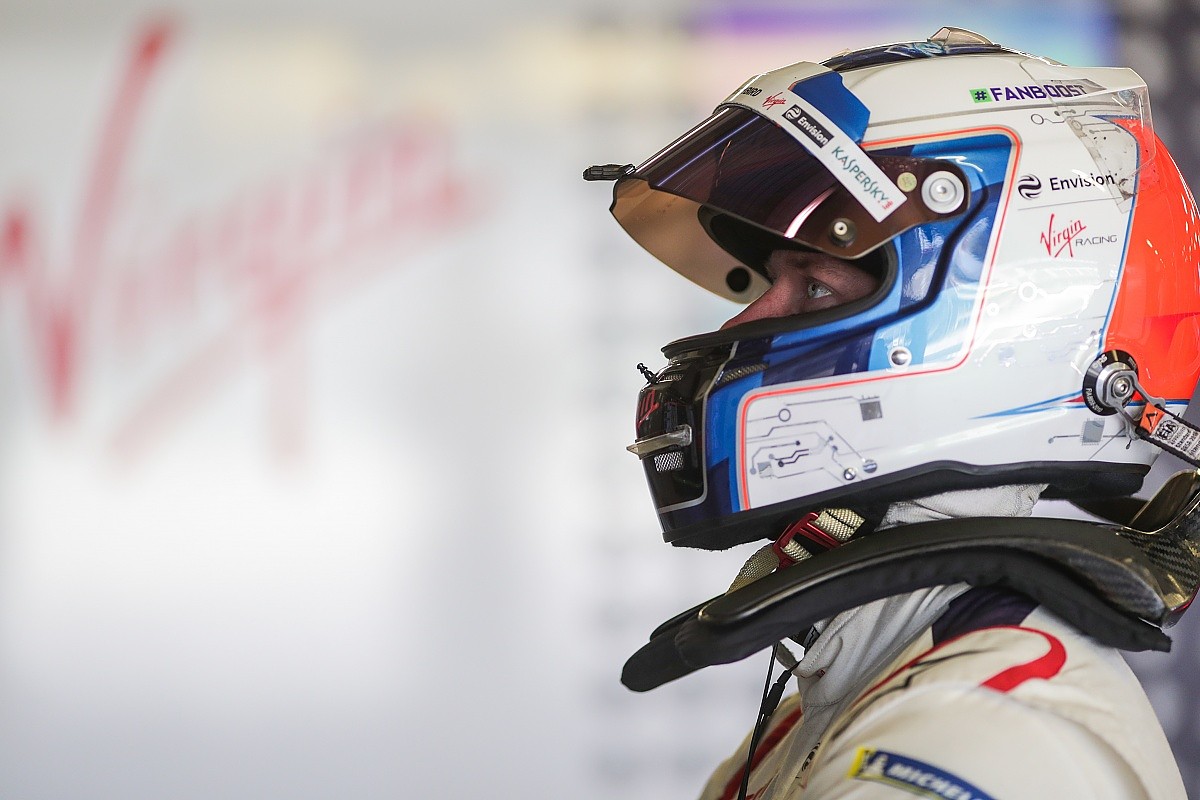 8 Oliver Rowland
Nissan's late signing was the standout rookie of the season. Rowland did make mistakes - hitting the wall in Santiago and in Paris in particular - but made a big impact with a tricky car against a top team-mate. Announced his arrival with a Turn 1 dive in Mexico.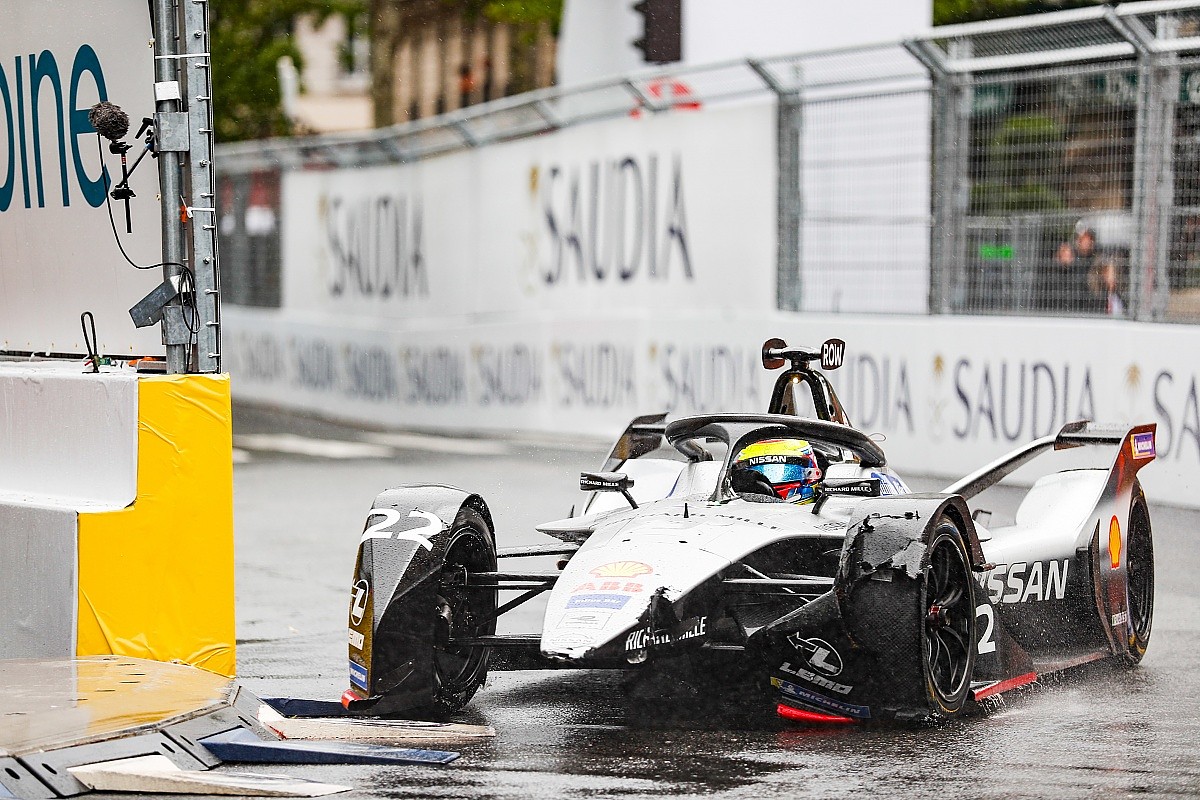 7 Andre Lotterer
It's remarkable that Lotterer was second in the points with four races to go and ended up eighth. Now a fully fledged FE star but somehow still without a win, which he should have got in Hong Kong. Shocking title run-in drops him down the order.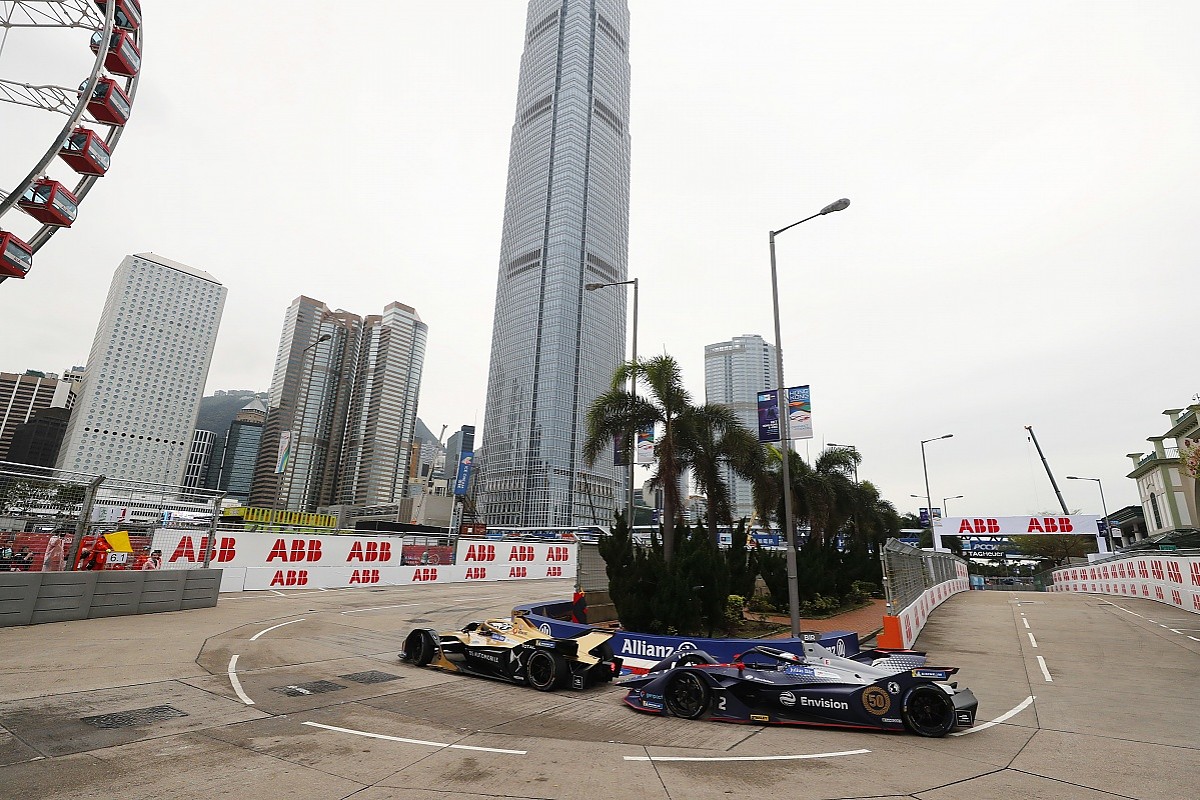 6 Antonio Felix da Costa
The standout group-one qualifier. He topped the opening segment six times, was the only driver in that group all season, and made it to superpole more than any other group-one runner. Race results and that clash in Marrakech proved costly for the BMW man.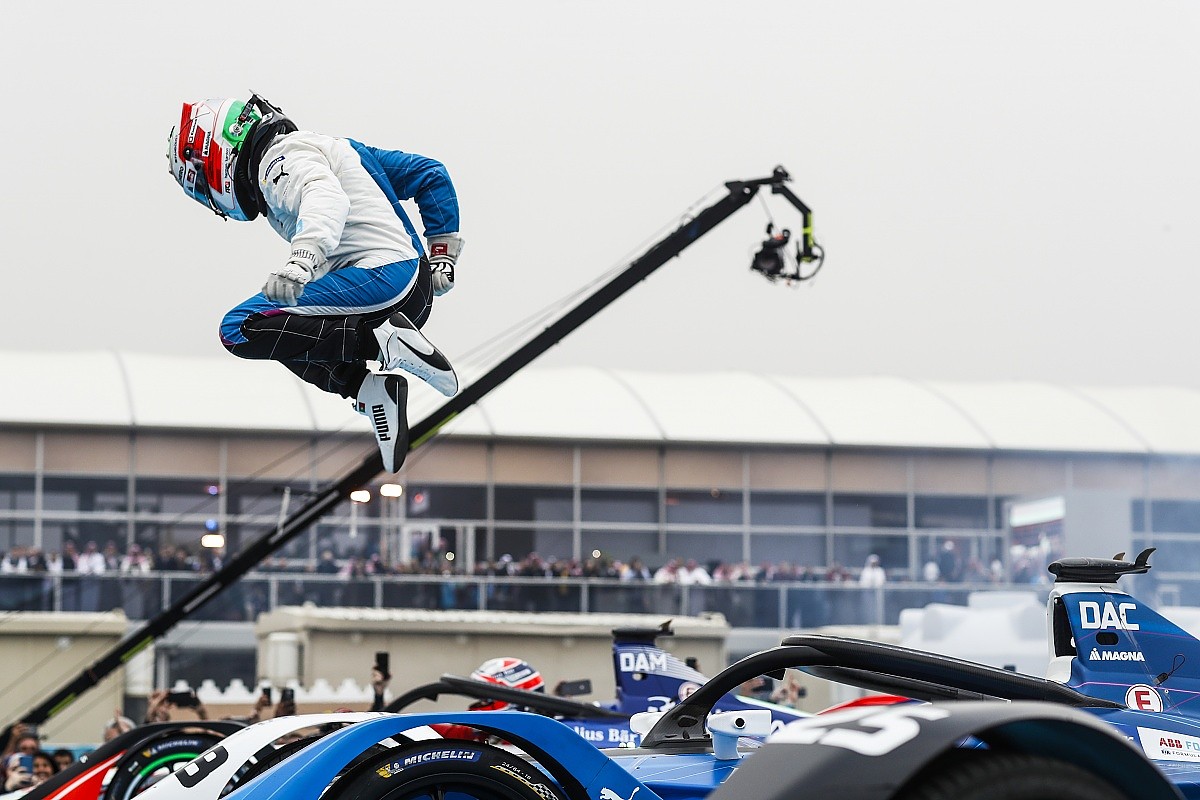 5 Robin Frijns
One of several drivers wondering what might have been. Showed pace all season and led the standings after brilliant Paris win, but didn't score again until his equally impressive finale victory. Unlucky in the pack during that run, but also sometimes let down by quali.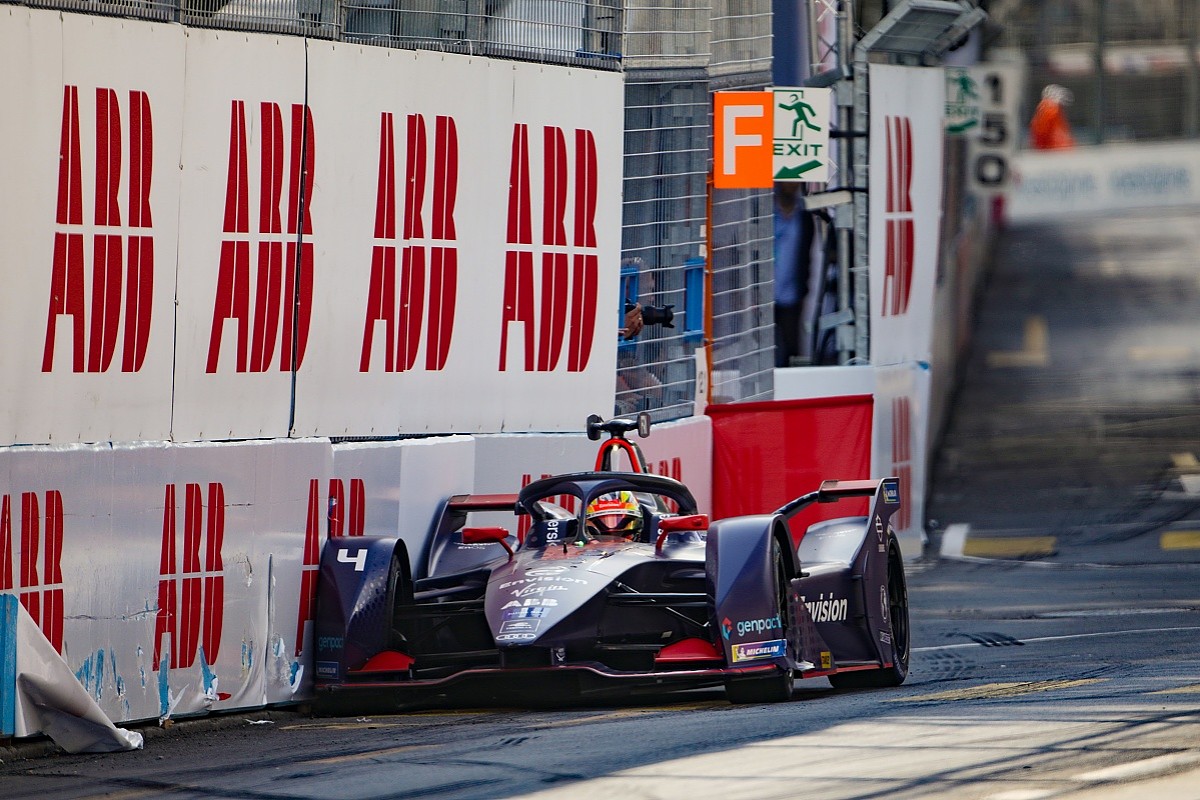 4 Lucas di Grassi
Possibly a little hard done by here, but this simply wasn't the consistent di Grassi FE has become used to. Yes, he was taken out a couple of times, but disqualification from qualifying in Santiago and a lowly grid spot in Bern really hurt him.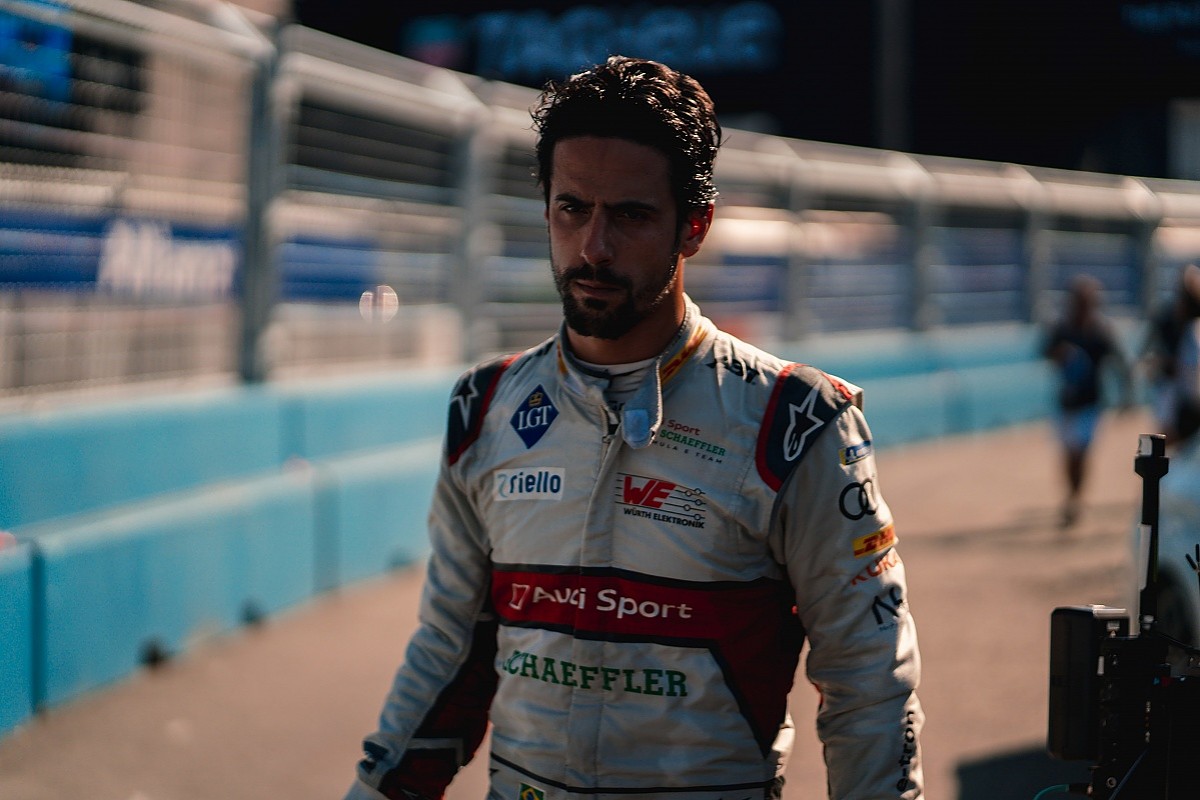 3 Sebastien Buemi
Buemi reckoned he'd have been champion with "one less problem". He certainly surfed Nissan's saga-season well, with a win and podiums in the last four races. But he did benefit from few group-one appearances and was pushed hard by his rookie team-mate.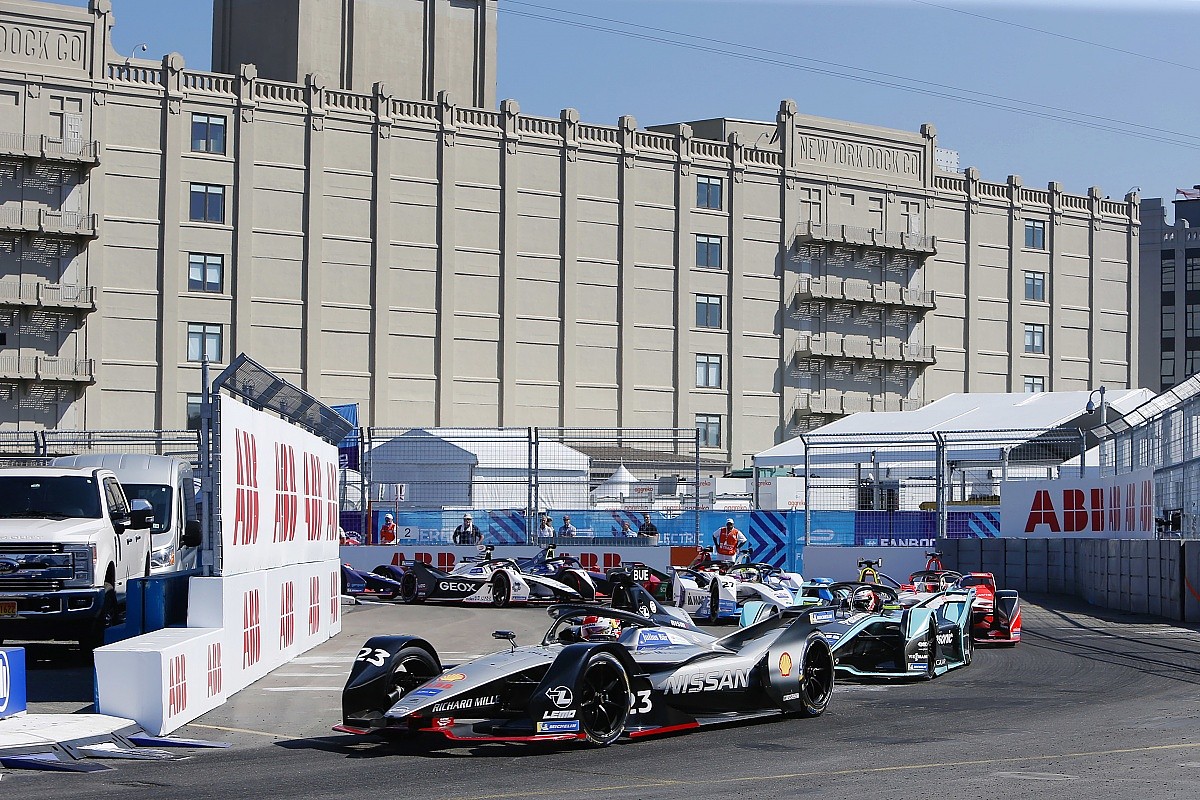 2 Mitch Evans
A young driver shining. Evans earns second for the way he led Jaguar and destroyed his team-mates (including 2014-15 FE champion Nelson Piquet Jr) in terms of results. Produced probably the drive of the season from 13th to second in the New York opener.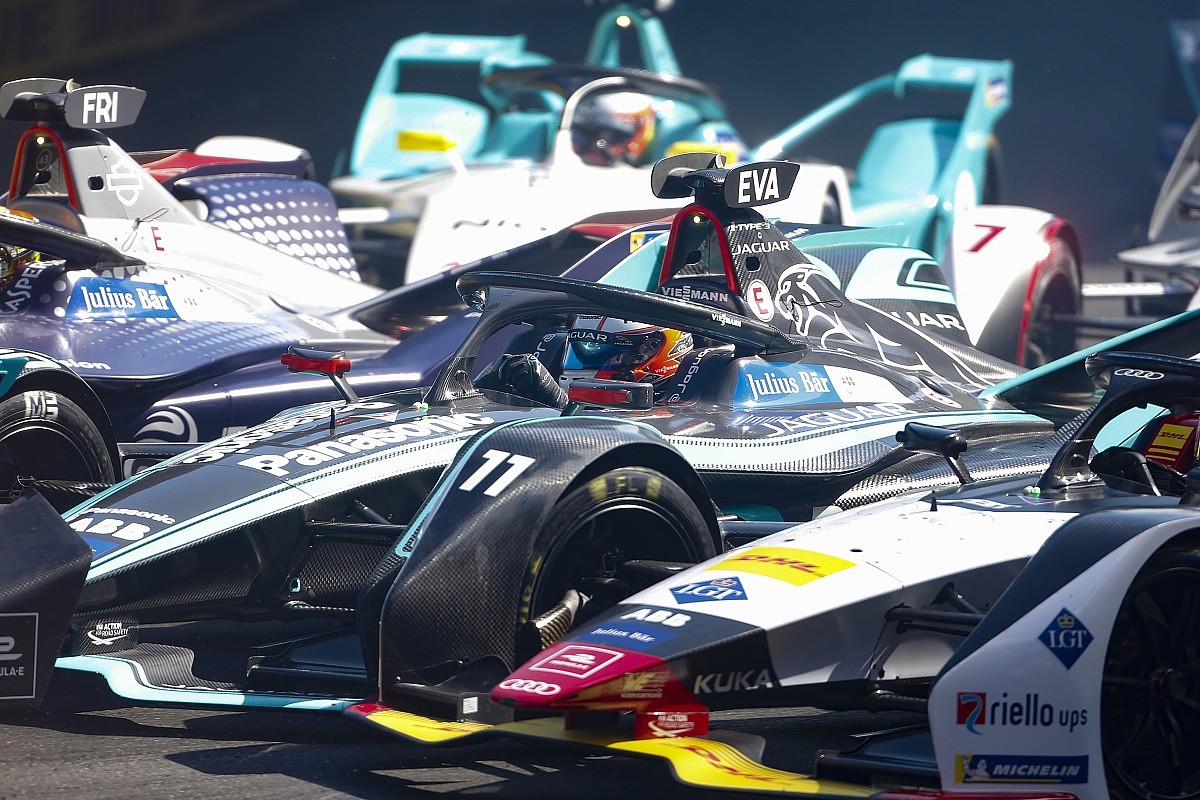 1 Jean-Eric Vergne
Perhaps not quite as good as last season, but deserves the crown and top ranking. Should have had more early on and endured a rocky mid-season, but his rivals all hit trouble too. Entered a purple patch when it mattered, during the title run-in.