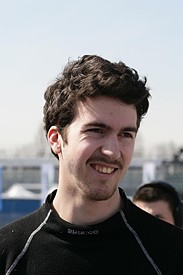 Josh Hill says he has given up a possible career in motorsport to pursue his interests in music.
The 22-year-old son of 1996 Formula 1 world champion Damon was competing in the Formula 3 European Championship with Fortec, but announced his retirement this week.
He believes stopping immediately is the best course of action as he looks to develop other interests.
"To stop mid-way through a season is quite an odd thing to do, but when the time comes you've got to do it," Hill told AUTOSPORT.
"I did make my decision before the Zandvoort Masters, but by then it was too late to drop out and I didn't want to let anyone down.
"I had intended to do the season but, having chatted with dad, unless you're 100 per cent focused on something it's not a good idea to continue, especially in something as dangerous as motorsport."
Hill, who won races in Formula Ford, Formula Renault, the Toyota Racing Series and the MRF Challenge during his five-year career, confirmed he now wants to focus on music.
"I want to pursue other areas and life is short," added the former McLaren AUTOSPORT BRDC Award finalist. "You've got to do what makes you happy.
"I've enjoyed being in motorsport, but it's not what I want to spend the rest of my life doing. F1 was the goal, but it's not any more and I'm happy with that.
"My plan is to study in music. My other passion is drumming so I'm going to try and pursue that and see where it takes me - there's a music side that runs in the family too!"
Although Hill Jr says he will now take a break from motorsport, he expects to visit some race events in future.
"I'll definitely show myself occasionally," he added. "It'd be good to see the friends I've made in the sport."
DAMON HILL ON JOSH
In October 2012, Damon Hill spoke to AUTOSPORT's Glenn Freeman about his son Josh's career up to that point.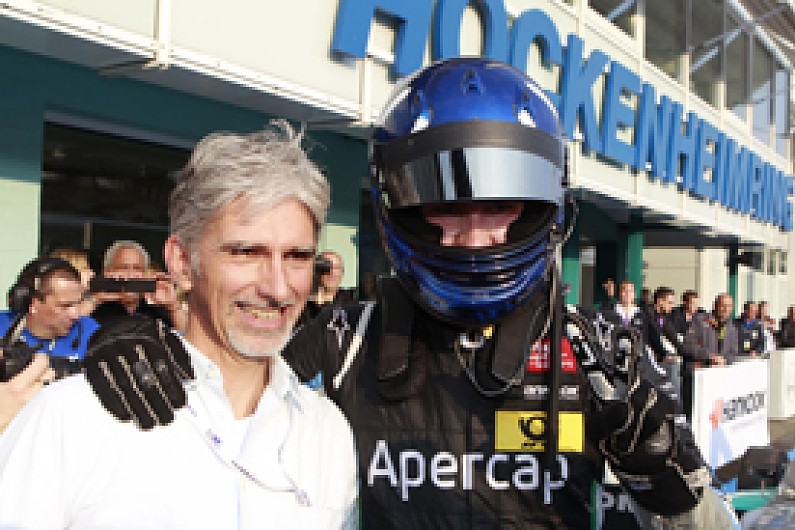 "I had no ambition for Josh to be a racing driver; I hoped my children would find other things to do. That's nothing against motorsport, but I know what the life is like, I know how hard it is, and I know the risks involved.
"The best way to get started is to be in a kart when you are about five years old. But Josh only told me he wanted to race when he was 15! I said 'it's a bit late mate, but if you really want to do it then we need to get a move on'.
"We had to think a little bit laterally about how to get him the experience he missed out on, and it has been a fairly intensive programme. Plus, I needed to see that there was some innate talent that you can't train. Every year when he has gone up a level, the tougher it gets he seems to step it up. But I'm his Dad, so I guess I would say that.
"I know there is a family legacy, and maybe Josh would like to contribute to that, but I honestly think he just loves cars and racing and he believes he's got talent, so he wants to have his best crack at it.
"He's the youngest Hill ever to have driven - he's still way younger than my Dad or me even to have sat in a racing car. He's a bit ahead of the curve for the Hills.
"I'm absolutely committed to giving Josh the best opportunity that I can, providing that he does his bit. You've got to produce results, because this is very time consuming, it's high-risk and there is a lot of money involved.
"Josh has brought me back into the sport and it's made me realise how much I loved doing what I did. Eventually you remember what it was like when you were doing it, and you realise how lucky you were to be in racing."