Lando Norris won the title, but the McLaren protege was just one of four super-talents who fought out the Formula 3 European Championship this season.
One by one the challenges of Callum Ilott, Joel Eriksson and Maximilian Gunther - each of whom would be as worthy of the tag of Euro F3 champion as many past title winners - fell away. It was the relentless pace of Norris, who rarely had a bad day, and the remarkable hard work of the Carlin team that sealed things.
They weren't the only star drivers. The field wasn't the biggest it's ever been, but seven people won races and, perhaps partly because of the effect of the new Dallara aero package, fortunes swung more dramatically from session to session than they have done for a very long time in F3.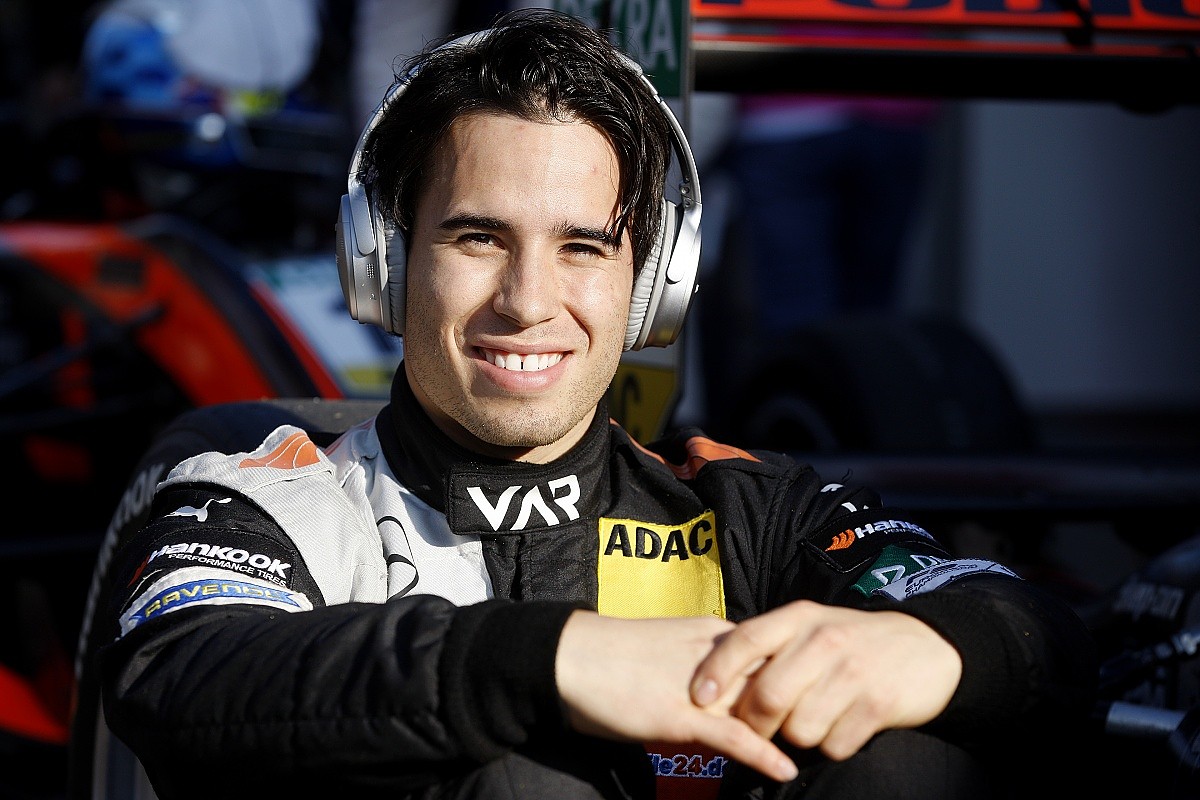 10. Joey Mawson
Team: Van Amersfoort Racing
Starts: 30
Wins: 0 (best result 3rd)
Championship position: 13th
A bouncy, amiable bloke and bruisingly-hard racer, Mawson is pretty much the epitome of an Australian racing driver - even down to the fact that he's got no cash.
His investors back home got him in at Van Amersfoort Racing, where he'd won the German Formula 4 title in 2016, and he flourished whenever conditions were tricky. But perhaps those financial worries over his long-term future led him to overstrive, because there were too many incidents.
Mawson's F4 engineer Vincent van der Valk (a past Benelux Formula Ford champion) came along from the middle of the season to provide some moral support, and this coincided with a much-needed upturn in form for Mawson, who also had veteran F3 team boss Alan Docking in his corner at a couple of events.
He's a terrific little talent and, as a rookie, was 10 times out of 20 VAR's top qualifier (against six for Pedro Piquet and four for Harrison Newey, both second-year F3 drivers).
It was a tough ask to perform for Mawson this year, but as in F4 he shaded Mick Schumacher on qualifying averages and hopefully his backers can see past the results and give him another shot in 2018.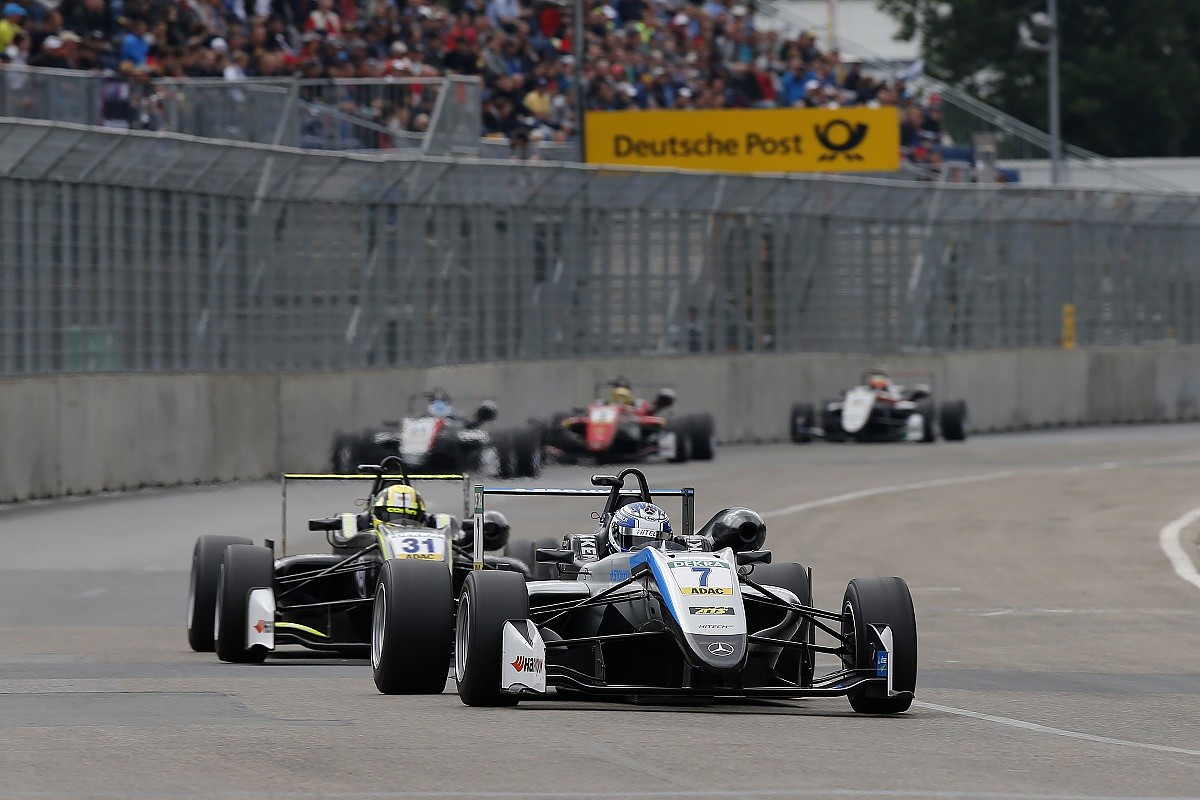 9. Ralf Aron
Team: Hitech GP
Starts: 30
Wins: 0 (best result 3rd)
Championship position: 9th
Qualifying is almost everything in F3. This laconic, funny and highly intelligent Estonian switched from Prema to Hitech for 2017 and, if only he could put a whole lap together, he'd have been Jake Hughes's equal. But his big problem is sticking all his sectors together on the same lap.
Aron did that brilliantly at Norisring to set the fastest-ever F3 lap of the circuit, but of course, at only 48s a lap, you get many bites of the cherry there...
He's a superb, instinctive racer with good judgement, but his qualifying woes often left him in the midfield turbulence from where it's difficult to emerge unscathed.
Aron, who is mentored by 2007 British F3 champion and all-round good bloke Marko Asmer, could conceivably stay in F3 for a third season next year and you'd look no further for a dark horse for title glory.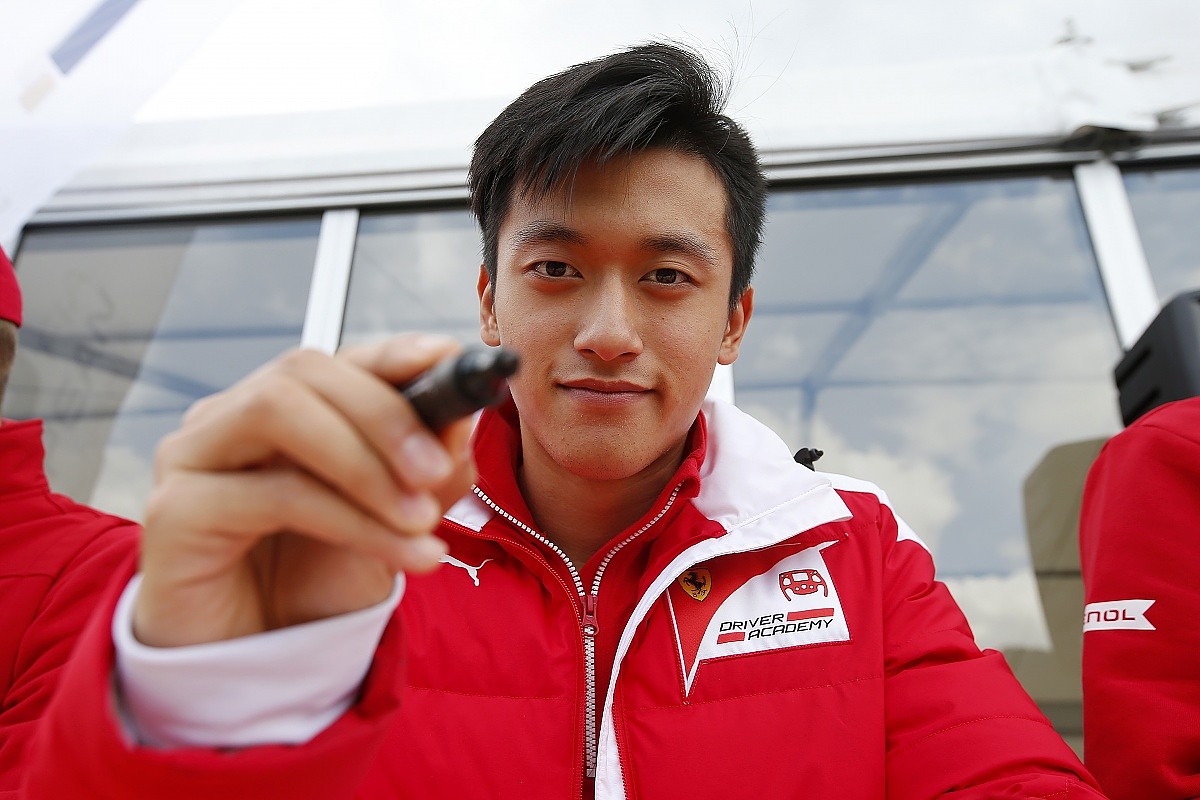 8. Guan Yu Zhou
Team: Prema Powerteam
Starts: 30
Wins: 0 (best result 3rd)
Championship position: 8th
This was the Chinese Ferrari junior's second year in F3 but only his third overall in car racing.
After switching from Motopark to Prema for 2017, he was still a bit raw and his dramatic driving style - he seems to be massively late on the brakes - probably needed honing down a bit.
But there were instances where he was quicker than team-mates Ilott and Gunther in some corners.
It should also not be forgotten that Ferdinand Habsburg's win at Spa could have been Zhou's: they were both on four new tyres, and Zhou was ahead of Habsburg when he was taken out by Norris...
With more confidence, Zhou would be a great force if he stayed at this level for a third season, so it's a shame that rumour suggests Ferrari is going to place him in Formula 2 - another year would prepare him a lot better.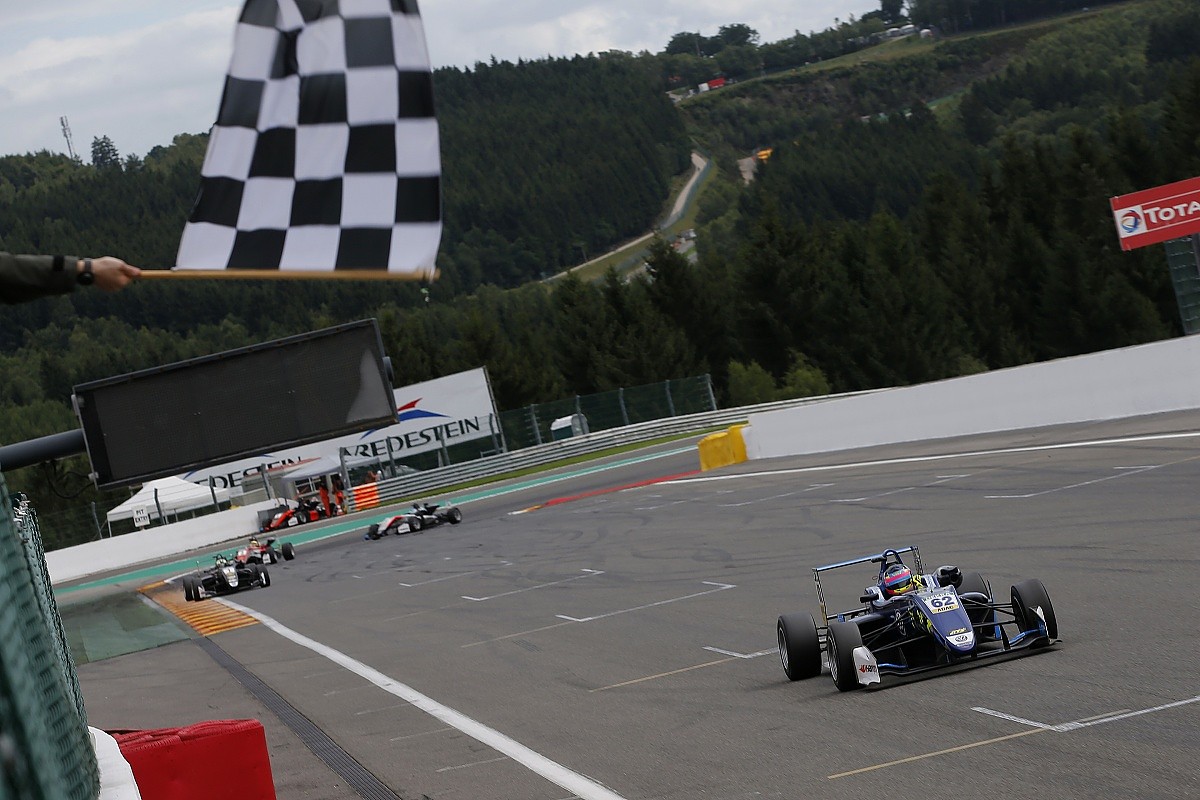 7. Ferdinand Habsburg
Team: Carlin
Starts: 30
Wins: 1
Championship position: 7th
The Austrian archduke was a very pleasant surprise this year with Carlin.
Habsburg scored a podium second time out at Monza, and claimed a terrific victory at Spa with a broken bone in his hand, legacy of a Norisring shunt. The win was hugely popular, because he's an absolutely cracking bloke with a great sense of humour, and despite his blue-blooded background has great humility and works ultra-hard at his racing.
The win seemed to unlock a new confidence, and his driving became notably fast and committed - at Zandvoort, he was able to be flat in some places when team-mate Norris couldn't.
Habsburg looks almost certain to be in F3 next season, and it would be no surprise to see more wins.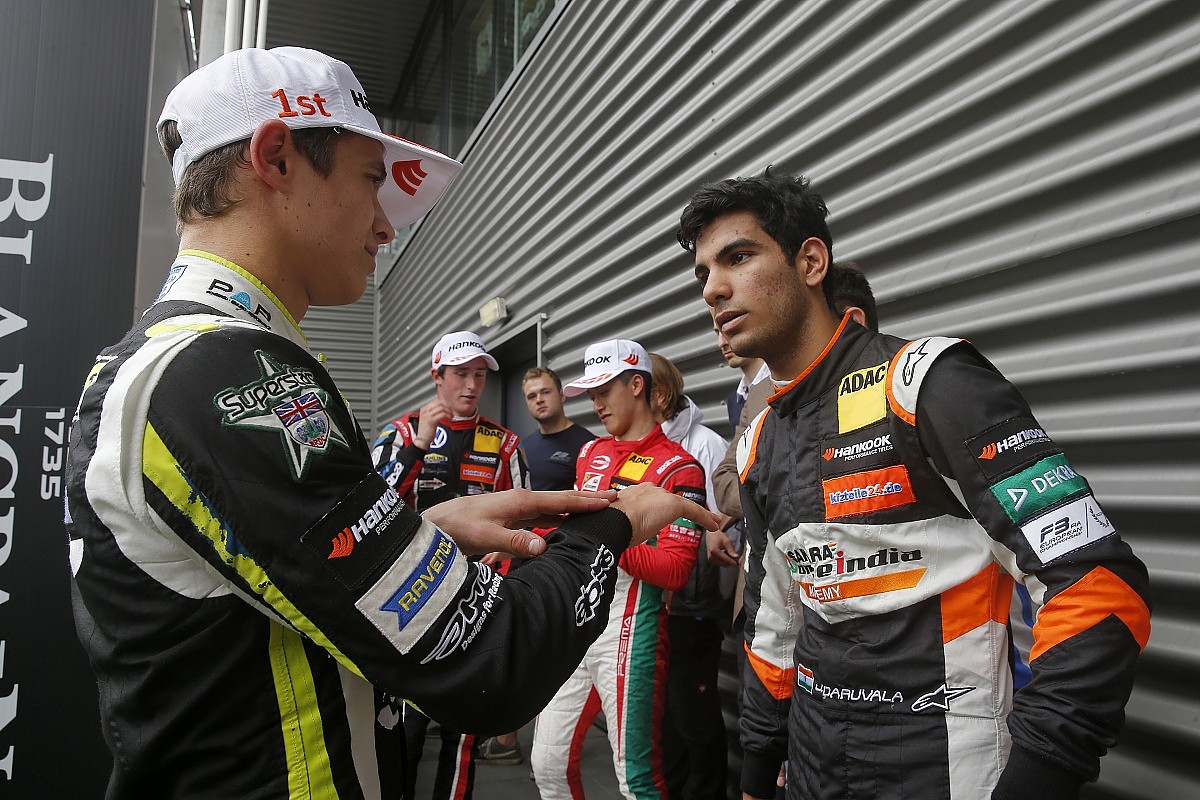 6. Jehan Daruvala
Team: Carlin
Starts: 30
Wins: 1
Championship position: 6th
Carlin's Force India-backed Mumbai talent gets sixth because, apart from his superb win at the Norisring, he also led most of the way in a race at Monza. And an incredible record of 30 finishes from 30 races as an F3 rookie, 25 of them in the points, tells a tale of a very solid and consistent season.
Daruvala is missing just a tiny bit on qualifying pace, and he could be a bit more aggressive in the races.
Indeed, his Norisring victory came off a qualifying session where he was only fifth fastest overall, but on second-best times he was on the front row, then got the jump on poleman Gunther at a time when the German was in points-collecting mode for a title push.
Pushing the boundaries a bit more would probably bring the finishing record down, but would raise his win tally - he's definitely capable of that if, as tipped by some, he returns to F3 in 2018.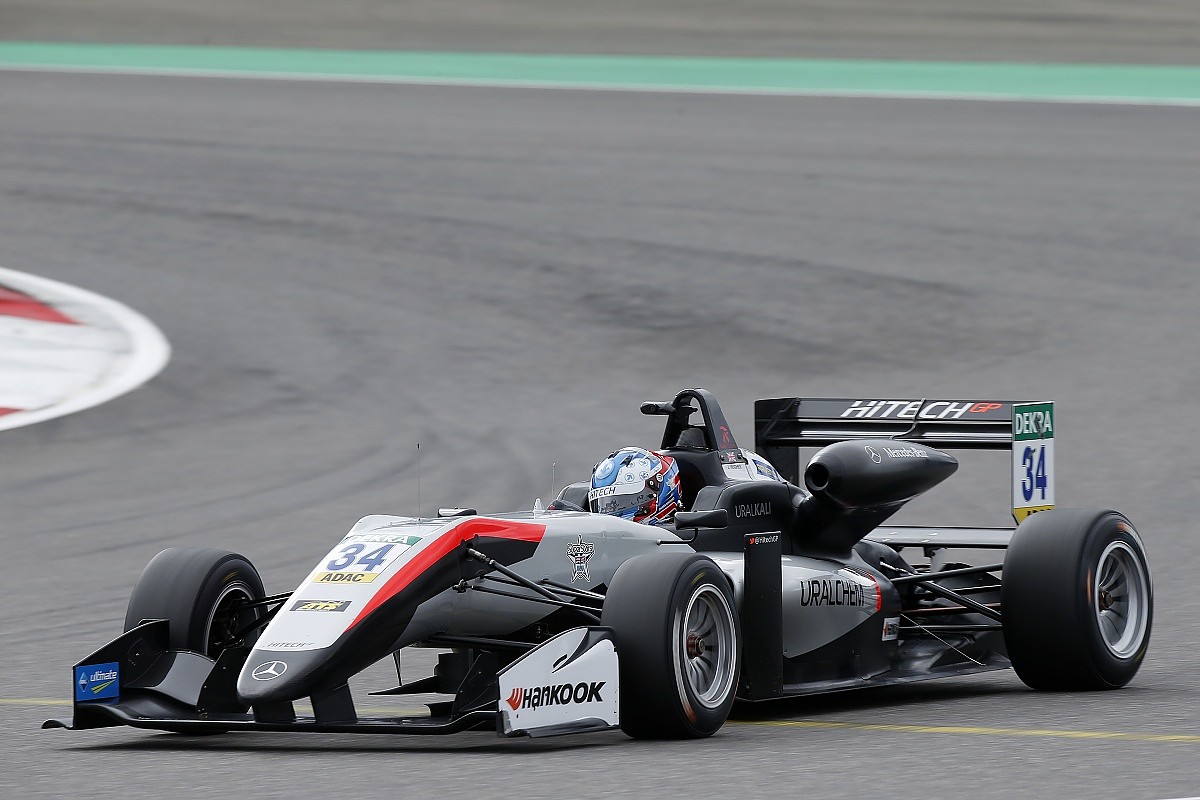 5. Jake Hughes
Team: Hitech GP
Starts: 30
Wins: 1
Championship position: 5th
In his first season of F3, Hughes was the Hitech standout - way ahead of his team-mates in the points, and 12 times out of 20 sessions the team's top qualifier.
The Brummie ticks every single box. He's a good bloke, has strong feedback, and drives an F3 car beautifully smoothly and with great accuracy.
According to sources close to the team, Hitech got led a bit astray by simulator predictions earlier this year - certainly early form was disappointing - and needed to go back to a more basic set-up.
When the team improved and Hughes stopped getting hit by the errant Norris, Ilott, Gunther, etc, his results improved, and he even looked an outside shot for a top-four position in the points heading into the autumn.
Possibly the driving style could be more attacking when conditions suit, but otherwise he was excellent. He would be great if he had another season of F3 in 2018, but he's being widely tipped for a return to GP3.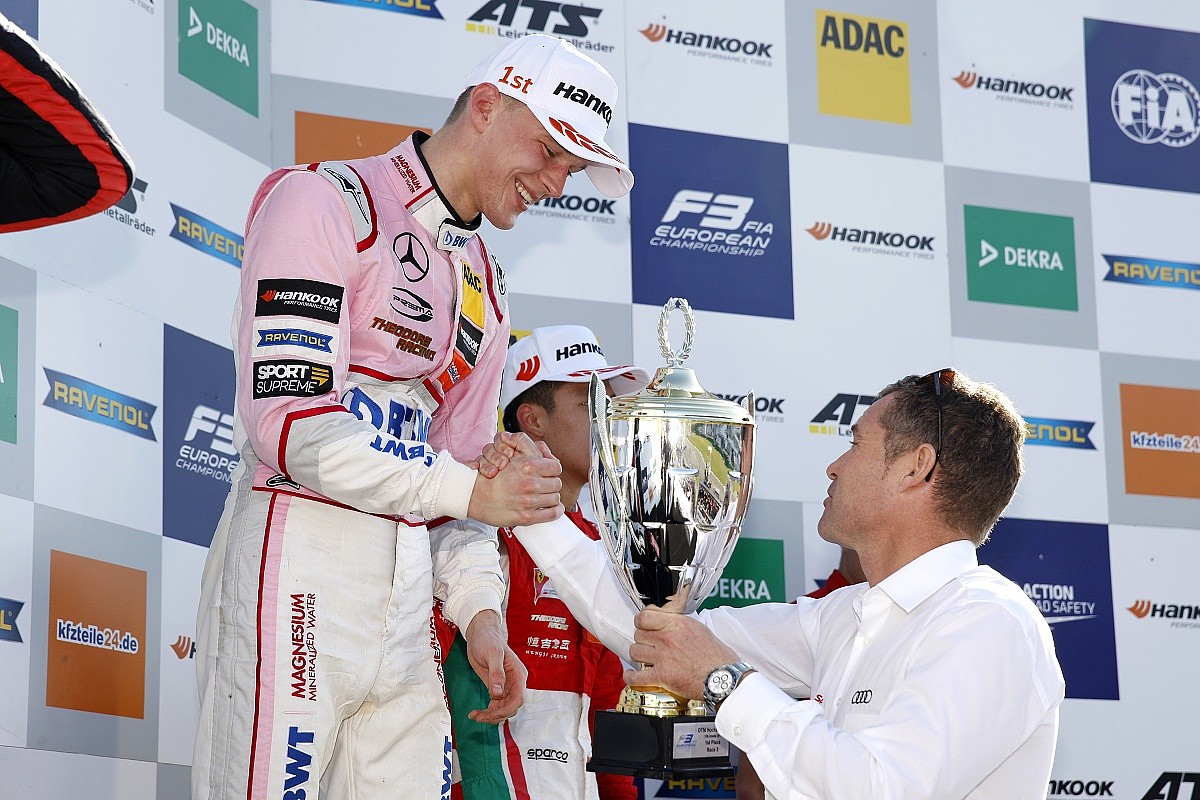 4. Maximilian Gunther
Team: Prema Powerteam
Starts: 30
Wins: 5
Championship position: 3rd
Part of the self-mythologising 'Prema Way' is to play the title game softly-softly, not taking undue risks.
This ultra-quick Mercedes DTM junior - who has always had enormous flair in fast corners - needed reining in during 2016, when he played back-up to Lance Stroll.
Then, when his great title shot came this year, he swung too far the other way, and for a large swathe of the season he was too conservative.
You have to feel for Gunther, because with Prema's edge gone the team's methodology was less effective, and it wasn't until the penultimate round at the Red Bull Ring that suddenly here he was, on the absolute edge.
Perhaps the Mercedes DTM pullout, and Gunther's own shortage of budget for the future, may have had an adverse effect psychologically. The very pleasant Gunther family are not the wealthiest in the paddock and he needs manufacturer support - or an outside benefactor - to make what would be a deserved progression.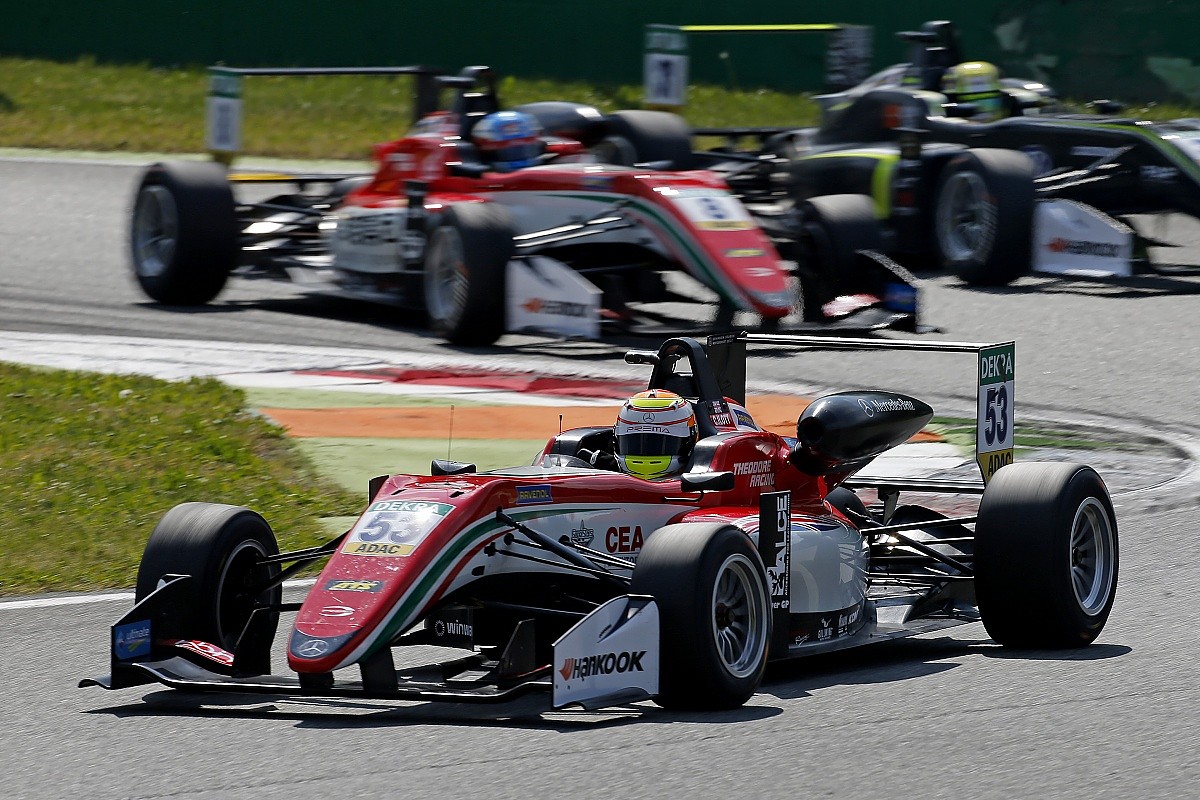 3. Callum Ilott
Team: Prema Powerteam
Starts: 30
Wins: 6
Championship position: 4th
Prema thought it could polish this exquisitely talented rough diamond, but it took a long time to do so.
Good results - which could have been wins - were thrown away at Silverstone and Pau, and another top result went begging when he launched himself over a kerb and smashed into Hughes at Spa after being edged off in a brush with Norris.
Other races, for example Monza and Hockenheim, showed that perhaps Ilott's instinctive, reactive racing sucks him into disadvantageous positions on the track and leaves him vulnerable. He does have a very admirable, pure, clean-racing approach, which can be taken advantage of by less-scrupulous rivals.
The previously all-conquering Prema didn't have the consistency it had enjoyed before in this, the first season of the new Dallara aero kit - the drivers struggled with rear-end instability and there were moments through the season where they reported overall lack of grip, although it's interesting that when the team's form really dipped Ilott was able to stick it at the front when his stablemates were mired in the midfield.
Also impressive is that he beat acknowledged qualifying maestro Norris 10-8 on poles, although admittedly Norris lost two more to grid penalties. Now on the Ferrari Driver Academy, Ilott would be a massive force if, as tipped in some quarters, he switches to GP3.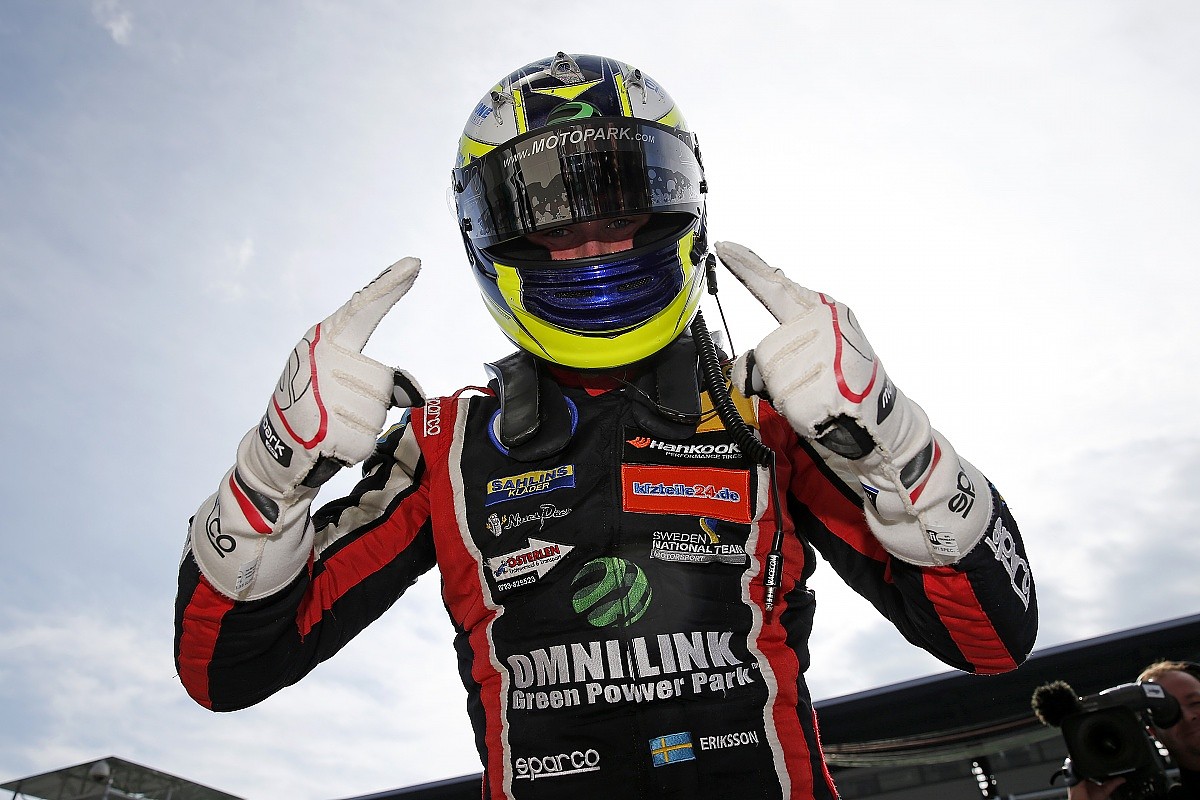 2. Joel Eriksson
Team: Motopark
Starts: 30
Wins: 7
Championship position: 2nd
There's a nucleus of people who'd say there's nothing to choose between BMW's Swedish junior talent and Norris, but that you have to give the verdict to the Brit.
Eriksson, though, was often outstanding, and it was only Motopark's rough patch in the middle of the season that dropped him out of the title picture.
He reported that there was a lack of overall grip in qualifying, and this often relegated him to the middle of the grid - race pace was never a problem, but he had too much to do, especially on the circuits where passing is difficult. But even during this period, he put in storming drives to second from 12th and 10th on the grid at Spa.
A test on the team's home circuit of Oschersleben put Eriksson in a better mood, and he bounced back to take a hat-trick of wins across the final two weekends at the Red Bull Ring and Hockenheim.
He's a classic, old-fashioned, hard-but-fair racer - utterly brilliant battles with Norris and Hughes towards the end of the season exhibited this clearly. If there is any justice he'd bag a decent F2 drive, but funds are short and his best hope is that BMW promotes him into a DTM race seat - he'd surely shine.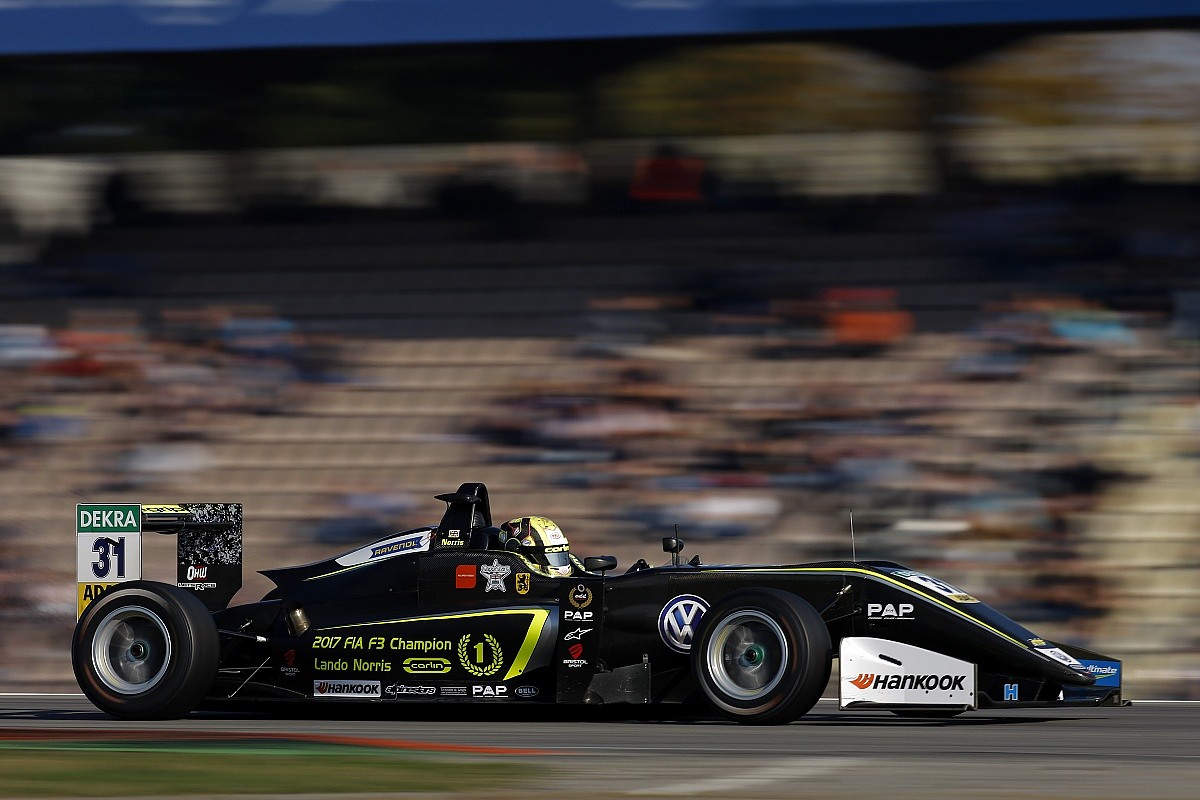 1. Lando Norris
Team: Carlin
Starts: 30
Wins: 9
Championship position: 1st
Three outstanding moments of sheer improvisational brilliance spring to mind: an astonishing pole lap at Pau, over half a second clear of Ilott in his group; a single flying lap at the end of wet free practice at Spa, having sat out the whole session, which sprung him a second clear; and an extraordinary pole in the wet at the Nurburgring by nine tenths.
At the Nurburgring, after holding off Hughes to win in the dry, Norris admitted he'd been making mistakes because he was beginning to think about his driving, his braking points, etc. And that gives a window onto his style: he's not what you can call a smooth driver, or a spectacular driver; he is whatever he needs to be at any given time because his feel is so instinctive.
Norris lost a lot of points with his poor starts, and also some misjudged manoeuvres in races, so he wasn't perfect, but his relentless speed and commitment earned him a fully deserved title. It was also the first in Euro F3 for Carlin - just reward for a team that worked its bums off over the winter to bounce back from a dreadful 2016.
His preparation and immaculately choreographed career are second to none, leading one rival team boss to gripe to Autosport: "It's even making Lance Stroll look like a small boy."
But you can't argue with a remarkable rookie campaign in which Norris emerged atop a leading quartet that was arguably second only to 2014's Ocon-Blomqvist-Verstappen-Auer slugfest in terms of talent this decade in F3.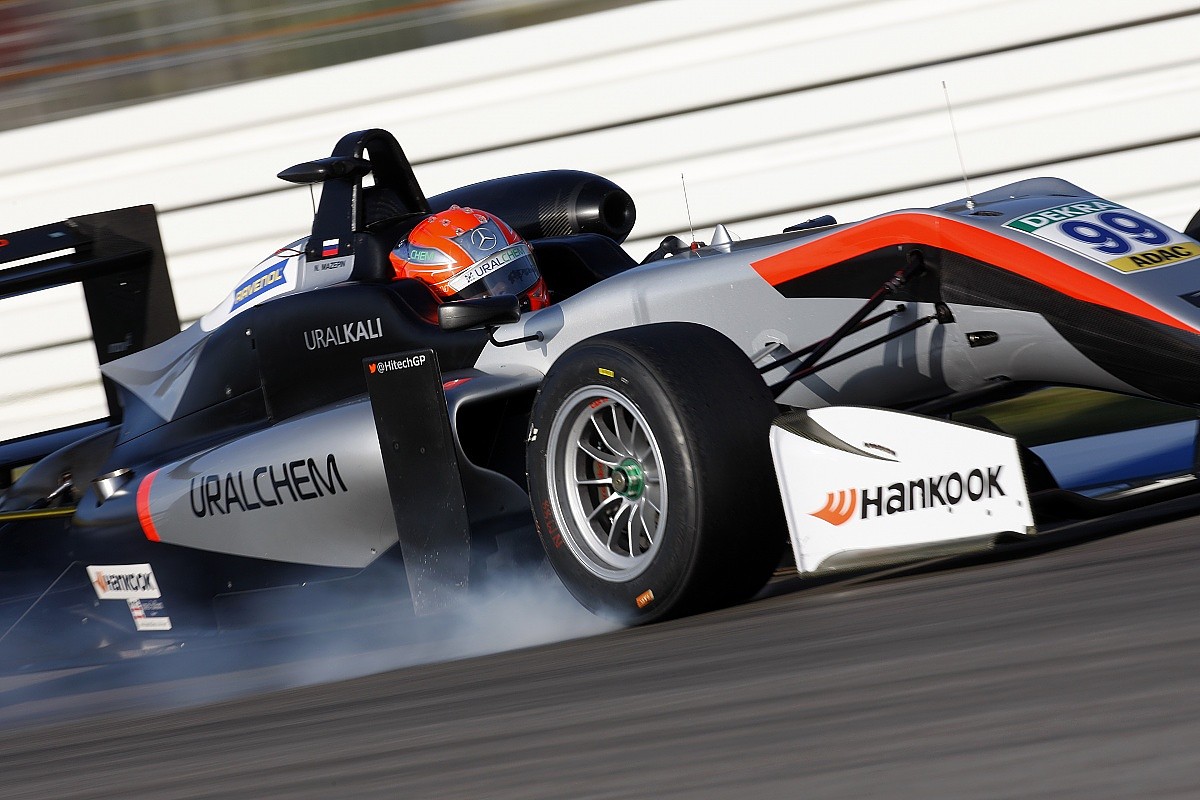 The rest
Nikita Mazepin is the driver who finished in the top 10 in the championship but didn't make our list. The Russian, whose father Dimitri's investment allowed Hitech GP's establishment in 2015, is a great character and extremely bright. His helmet echoes Niki Lauda's, but in an old-school-Ferrari-hero context you'd say he's more like Jean Alesi - hugely spectacular, good at driving around problems, but lacking a bit of consistency.
Also at Hitech, Honda protege Tadasuke Makino didn't make much progress early on, then broke his wrist in a Norising crash. Once he returned he flourished. He has a beautiful feel for the car and he's superb in the wet, but he needs to toughen-up his racecraft because he'd often get duffed up on opening laps once he was qualifying nearer the front. A good prospect.
Harrison Newey, in his second F3 season with Van Amersfoort Racing, was only deprived of a top-10 points position by Mazepin at the final race. Adrian's boy was undoubtedly afflicted by the early-season VAR gloom, but once the season settled down he was an impressive racer, even if his qualifying could have been better.
Alongside Newey at VAR, Pedro Piquet has a lovely, classic style but the problem if anything was getting him fired up. He was on it from the word go at the Norisring, where he was competitive all weekend. If he returns in 2018, the key will be finding something to get him wound up to replicate this kind of form consistently.
Mick Schumacher nestled in among the VAR squad in the points table after his rookie F3 season at Prema. It wasn't a bad campaign. If anything, his wheel-to-wheel racecraft - particularly his ability to often wriggle up two or three places in the midfield in opening laps - is more impressive than his dad's or uncle's. The big problem was qualifying - except at Monza, where he caught a juicy tow and converted third on the grid into an early podium.
Much was expected of David Beckmann, who as a 16-year-old F3 rookie in 2016 had shown some impressive, if slightly lairy, form. He joined VAR for '17 and regressed - his driving just looked angry. Things improved a little when he switched to Motopark and he grabbed a trio of top-fives. There's great talent here if it can be extracted.
The inexperienced Marino Sato and Keyvan Andres Soori also raced for Motopark, usually together at the back. Sato was a tad quicker and looked to be more on the edge, and neither would disgrace themselves if they returned for another year.
Of the cameo performers, Jake Dennis's trio of early outings to help out Carlin's rookies brought a lot of fun to the team, and slightly disappointing results - after a year out of F3, he perhaps proved what an exceptionally high level of talent the 2017 crop has. Sacha Fenestraz (Carlin) and Max Defourny (VAR) looked very impressive at the Nurburgring on a one-off in the midst of their Formula Renault campaigns.