With only half a dozen drivers signed up for the 2013 British Formula 3 International Series it was inevitable: series promoter the Stephane Ratel Organisation slashed the calendar from 10 to four race weekends, with only two of them in the UK.
How has it come to this? There are a number of tangled threads, and to start unravelling them we need to go way back, to 1979...
That was the year when the British Automobile Racing Club and British Racing Drivers' Club merged their F3 championships, gaining the right to call their new series the 'British Formula 3 Championship'.
This gave rise to inconsistencies in organisation and administration by the two clubs, so in the 1980s the teams formed a new body - the Formula 3 Association (FOTA for short). Long-time team boss Dave Price was chairman and brought in his lawyer friend, ex-racer Jeremy Lord, to write FOTA's constitution and run it on a day-to-day basis as secretary, while the body raised the profile of F3 by securing BBC TV coverage.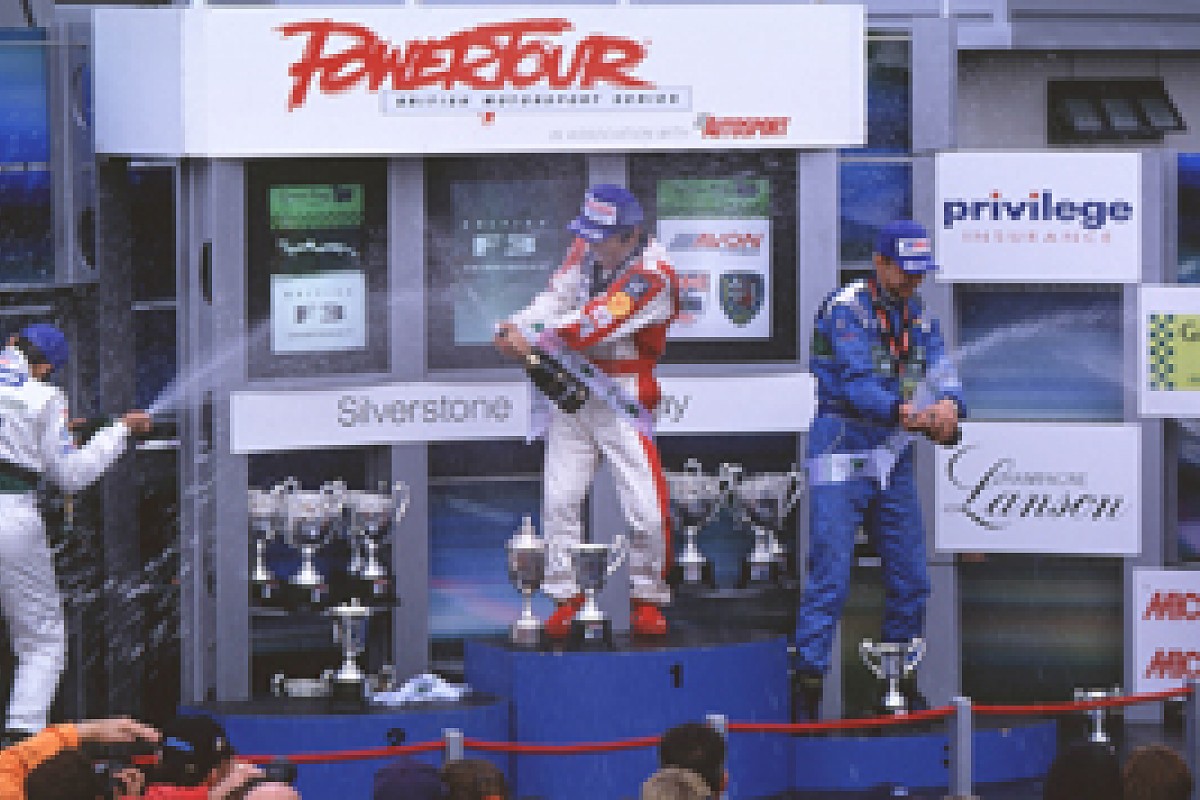 British F3 was the star turn on the shortlived PowerTour package © LAT
The BRDC took over full commercial rights for 2000, when the series became a headline act on the club's PowerTour. Amid the Brands Hatch-v-Silverstone battle for the British Grand Prix, one part of the fallout was sports-marketing company Octagon acquiring PowerTour. This was making a huge loss, so the plug was pulled partway into '01.
British F3 carried on under BRDC administration, but the club - its vision tunnelled into securing the future of the British GP - closed down its competitions department at the end of '03.
This is where SRO came in. Talking of the transfer from Octagon, Ratel jokes: "Nobody gives you something if it's worth anything!"
In the meantime, the German and French F3 championships had joined for 2003 to form the Euro Series. As a reaction, for 2005 British F3's continental rounds were upped from one to three. FOTA wanted more 'Formula 1' tracks to encourage drivers to its series, and SRO went along with it.
"The teams wanted more and more races on the continent and I have always been happy to provide them what they want," says Ratel.
BACKING DOWN FROM TOCA
But the teams didn't stay unanimous in their thinking. In late 2007, veteran team boss and then-FOTA chairman Alan Docking (Price was off the BF3 scene by now) set up a new company called FOTA GB Limited, with himself as director and Carlin Motorsport chief Trevor Carlin as secretary.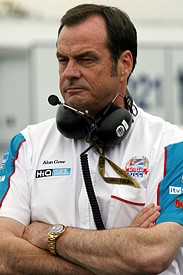 Gow was furious when British F3 backed out of a potential TOCA deal © LAT
They opened negotiations with British Touring Car Championship supremo Alan Gow to join his TOCA package, to leave SRO and promote the 'breakaway' series themselves.
"It was fairly obvious that one big event [as part of TOCA] was better than us running apart," remembers Docking.
Subsequent meetings were held between all FOTA members and Gow, who needed a replacement on the TOCA bill for Formula BMW. But a new offer from SRO, and a spreadsheet produced by T-Sport chief Russell Eacott incorporating extra costs beyond the £125,000 start-up TOCA fee, brought matters to a head at the Snetterton round in June 2008. To Gow's fury, the teams signed up for SRO's new deal.
"I used my contacts to get them sponsorship deals," says Gow. "The whole thing was a ridiculous waste of my time and energy. I couldn't be bothered with them anymore. At the end of the day they were the losers, not TOCA."
Docking's team was heading for the exit gates anyway. "Perhaps my focus was diminishing a little," he admits. "I was taking opportunities in other areas [A1GP and then Superleague Formula] for new business. Possibly F3 was suffering because of competition from other categories.
"They [the other teams] didn't have the balls to do it. But it was risky - and it could have turned into a mess!"
To go the TOCA route would have meant the teams abandoning their continental quest and keeping British F3 at 'rustic' venues such as Knockhill, Thruxton and Croft. That would have clashed with accepted wisdom at the time, but Carlin looks upon it as a turning point.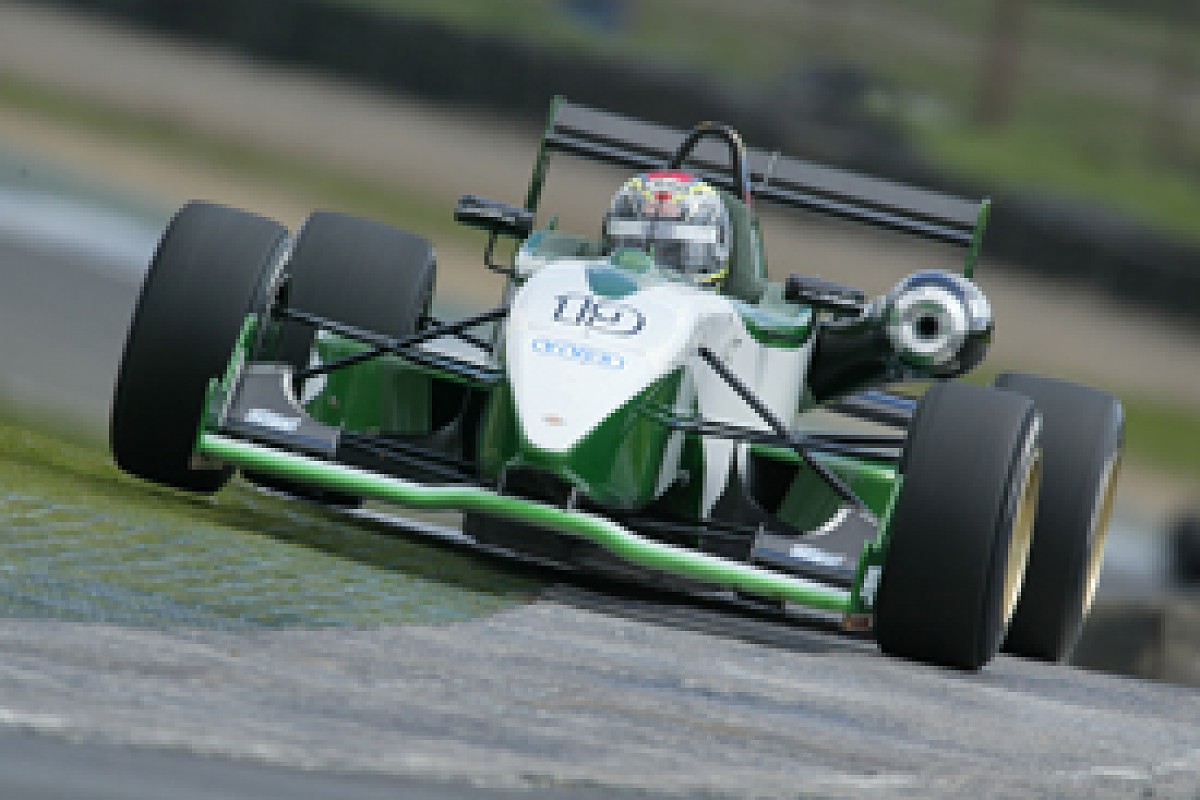 Knockhill wasn't a universally popular British F3 destination © LAT
"That was possibly the beginning of the end in a way," he reflects. "BTCC is a big event - there's a buzz about it. And everyone banged on about tub damage at places like Knockhill, but it was never that bad."
Meanwhile, Lord was increasingly feeling like a pawn between SRO and the teams. He left FOTA and was replaced by Peter Briggs, whose Edenbridge Racing team had run Oliver Gavin to the 1995 title. The teams were generally a united collective, allowed autonomy in their government by SRO, but there would be disagreement at the end of 2011.
The Carlin team, taken over in late 2009 by Capsicum Motorsport (led by Grahame Chilton, father of '09 Carlin F3 driver Max, and Rupert Swallow), had pulled out of the F3 Euro Series at the end of '09. The existing generation of chassis would be granted a shelf life by the FIA until the end of '11, and FOTA waived its four-cars-per-team gentlemen's agreement to allow Carlin to field its two ex-Euro Series Dallaras alongside its four British cars.
"We let him use them," says Double R Racing head Anthony 'Boyo' Hieatt. "But the problem for us was that by now drivers reckoned you could only win with Carlin."
For the new-generation chassis in 2012, FOTA wanted SRO to enshrine the four-car gentlemen's agreement in the sporting regulations. Amid the threat of legal action from Capsicum over restriction of trade, a compromise of five was reached.
It's a difficult subject, and many would point out that, in a pure sporting meritocracy, there should be no such limit. Besides, Trevor Carlin himself worked hard on bringing two of single-seater racing's biggest junior-talent schemes - Red Bull and the Racing Steps Foundation - into British F3.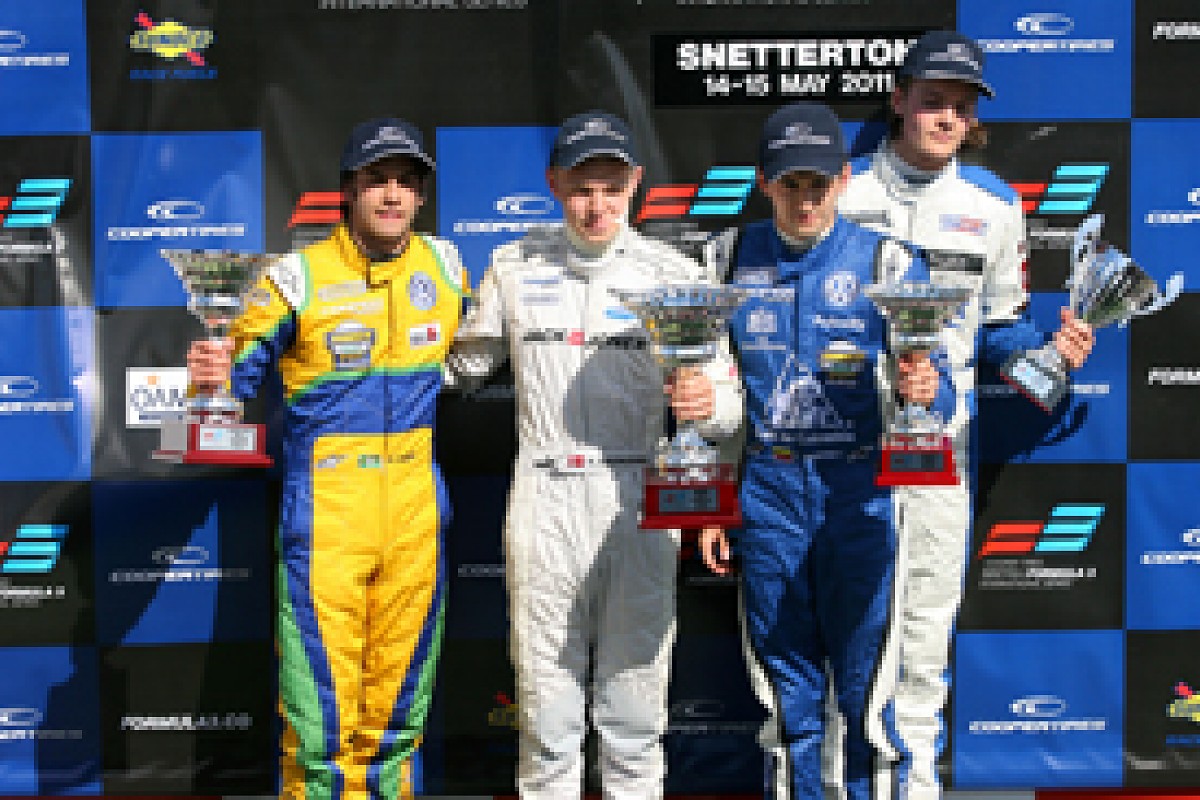 Carlin's six-car super-team regularly filled top-class podiums in 2011 © LAT
He believes that his drivers would have been lost to BF3 entirely if they could not join his squad. There were only 12 cars in the top class of BF3 in 2012. "There'd have been one more car on the grid if we could have run six," continues Carlin. "If we'd run four it would have been even weaker."
In the meantime, the FIA, while delaying the new chassis until 2012, had postponed F3's new-engine rules (along with new electronics) until '13. New gearbox regulations gave teams a massive hit too. It was enough to force the departure of Hitech Racing.
"It was a huge expense to buy the new cars," says Hitech boss Ryan Sharp. "You couldn't sell your 2011 cars because you wanted to use the electronics [worth £35,000 per car] from them for the extra year before the new engines.
"Also, we had £93,000 of lightweight gear ratios we'd machined and manufactured ourselves and had to throw them in the bin when the FIA mandated heavy-duty ones for '12. It was supposed to be cost-saving, but it would have taken us 16 years to recover the cost!"
With the new engines now effectively postponed again until at least this year's Macau Grand Prix, Sharp says Hitech could have carried on in F3 had he known there would be a two-year overlap between new chassis and engines. But it likely would not have been in British F3 due to his anger over the Capsicum/SRO situation regarding the four-car limit. "I don't blame Trevor," he stresses, "but that was the final nail in the coffin for us."
It left British F3 with just four major teams. As Hieatt says: "A championship with only three or four teams isn't a championship. It's a club."
THE DEATH OF FORMULA RENAULT UK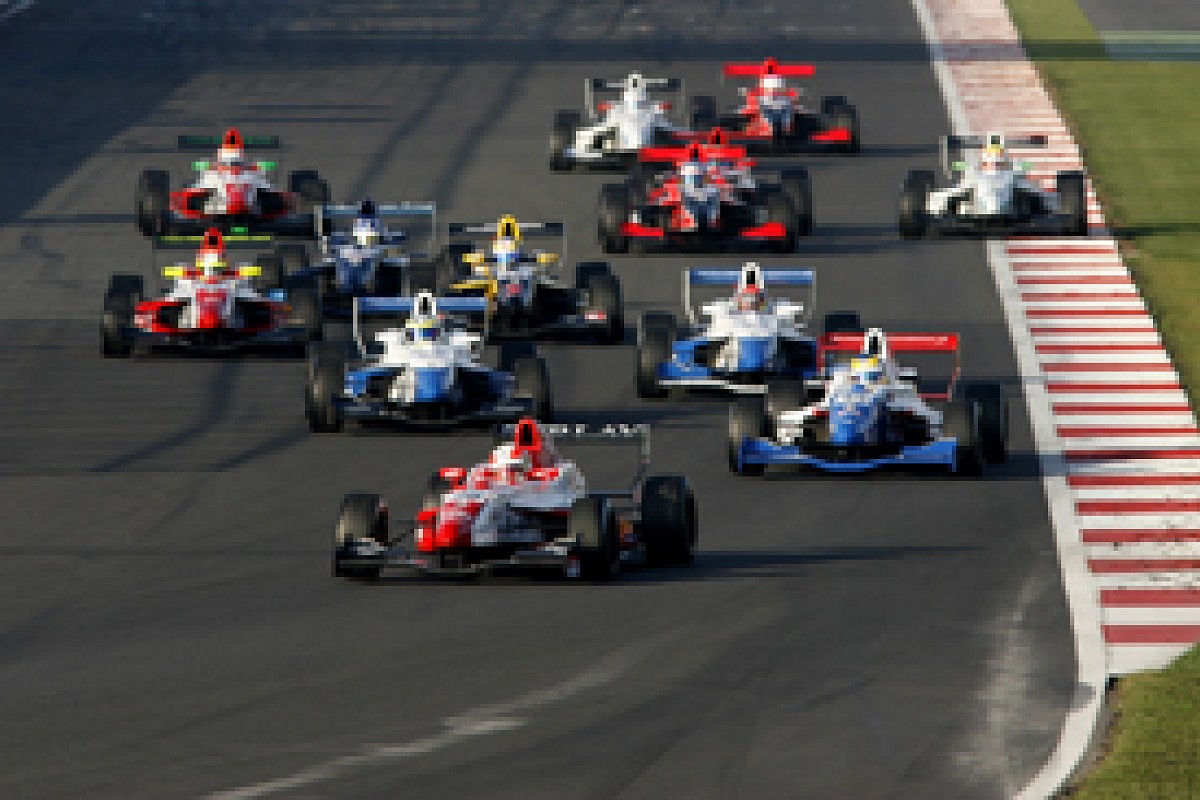 British F3 lost its major feeder formula when Formula Renault UK crumbled © LAT
A big problem was looming: the demise of Formula Renault UK on the eve of the 2012 season. All of a sudden, a British F3 series costing £5-700,000 to contest now had no clear-cut feeder series. Teams were seeking drivers who had raced internationally in karting and FRenault, and trying to sell them deals to race at unfashionable UK circuits.
"If you've raced in Europe in Renault, the natural thing when you move to F3 is to stay in Europe," says Fortec Motorsport head Richard Dutton, the current FOTA chairman whose squad straddles both categories.
"Without a doubt losing FRUK had a massive impact on British F3. Oulton is a beautiful track, but F3 has outgrown the Oultons and Snettertons of this world, and drivers want big crowds."
Perhaps an even bigger issue than this was ex-F1 star Gerhard Berger taking over as president of the FIA Single-Seater Commission. One of the Austrian's first acts, on the eve of the 2012 season, was to give the FIA title to a new European F3 Championship, which would comprise eight Euro Series events and two from British F3.
At the Norisring event in late June, alarm bells rang in British F3 when Berger pledged that FIA European F3 should be supported by national series that stay within their own borders. Later that year it emerged that Mercedes and VW, which had missed the March 31 2012 cut-off date to apply to the FIA for tenders to supply new engines for '13, would be allowed to use their old powerplants for one more year, in return for striking a deal to build new engines for '14.
Ratel held discussions with DMSB chief Christian Schacht, with a view to putting to the FIA a suggestion that the European championship could consist of an equal split between British and Euro Series rounds. But fait accompli emerged at the Macau GP in November, when it was announced that the Euro Series title was dead and that it would be reborn as the European championship.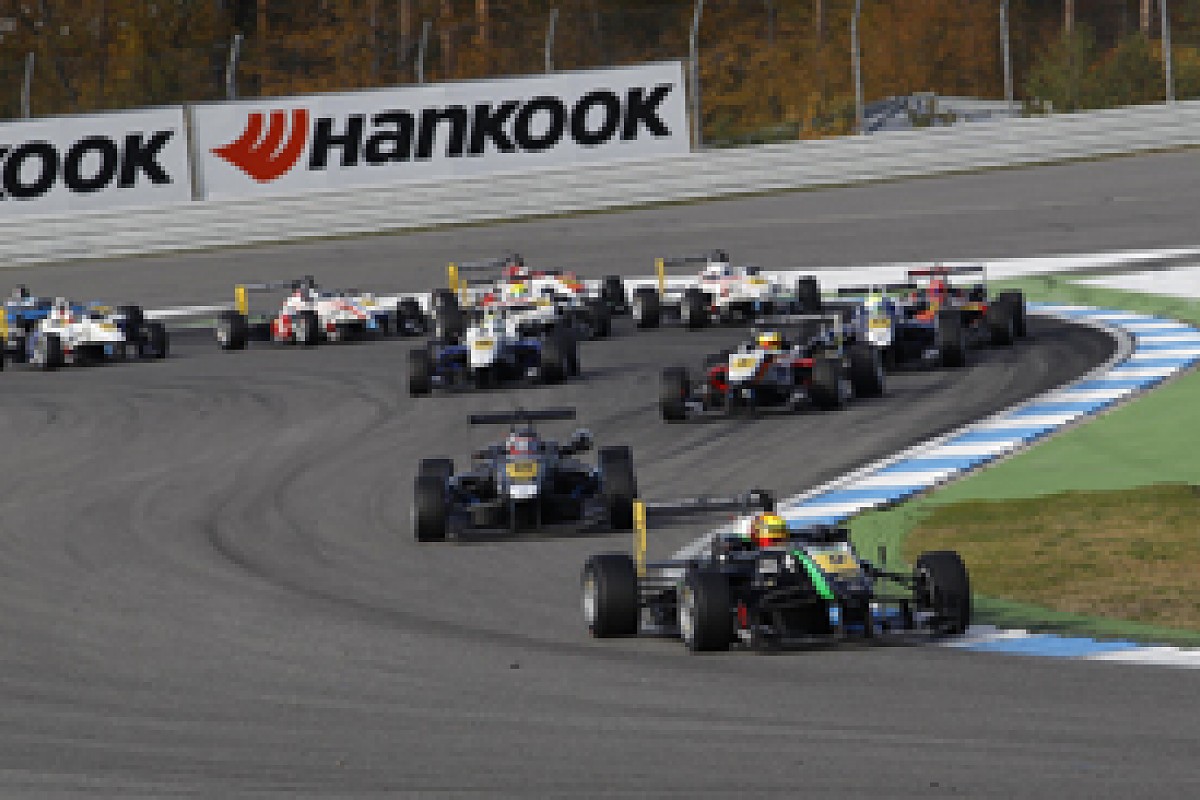 The Euro Series had more momentum and greater backing © XPB
As Ratel puts it: "As much as I'm in the driving seat in GT racing, with F3 I could only go back and forth and say to the teams, 'What do you want to do?' The only thing I would say is it took the FIA far too long - it should have been wrapped up by the summer. But it was natural it would move that way. It was always clear that the Euro Series would become the FIA championship."
British teams point to the lack of support from the MSA. "The DMSB are all over it [European F3]," Carlin says. "They're into it massively, but they've got manufacturer cash funding it."
With Gow also acting as chairman of the MSA, he called a round-table meeting last spring to discuss the state of single-seaters in the UK. "We wanted to work out a landscape for the good of open-wheeler racing," he says.
"Peter Briggs said F3 didn't have an issue - it [the small field in 2012] was a blip and it would be fine going forward. They read that wrong. I said at the time it was like drug addiction: to fix a problem you have to admit to it."
Briggs points out that he was justified at the time, as this was before Berger's push for European F3 and the manufacturers' negotiations that effectively stalled the new-engine rules.
So could the MSA have helped, had those in British F3 realised how it would play out? "There's no silver bullet, but we could have worked further forward," says Gow. "My personal opinion is that British F3 lost its way. Once it started pulling itself away to Europe it lost its USP."
FACING UP TO REALITY
Three weeks ago, FOTA met with Ratel and agreed that the only way for British F3 to survive was through (hopefully temporarily) slimming to four rounds.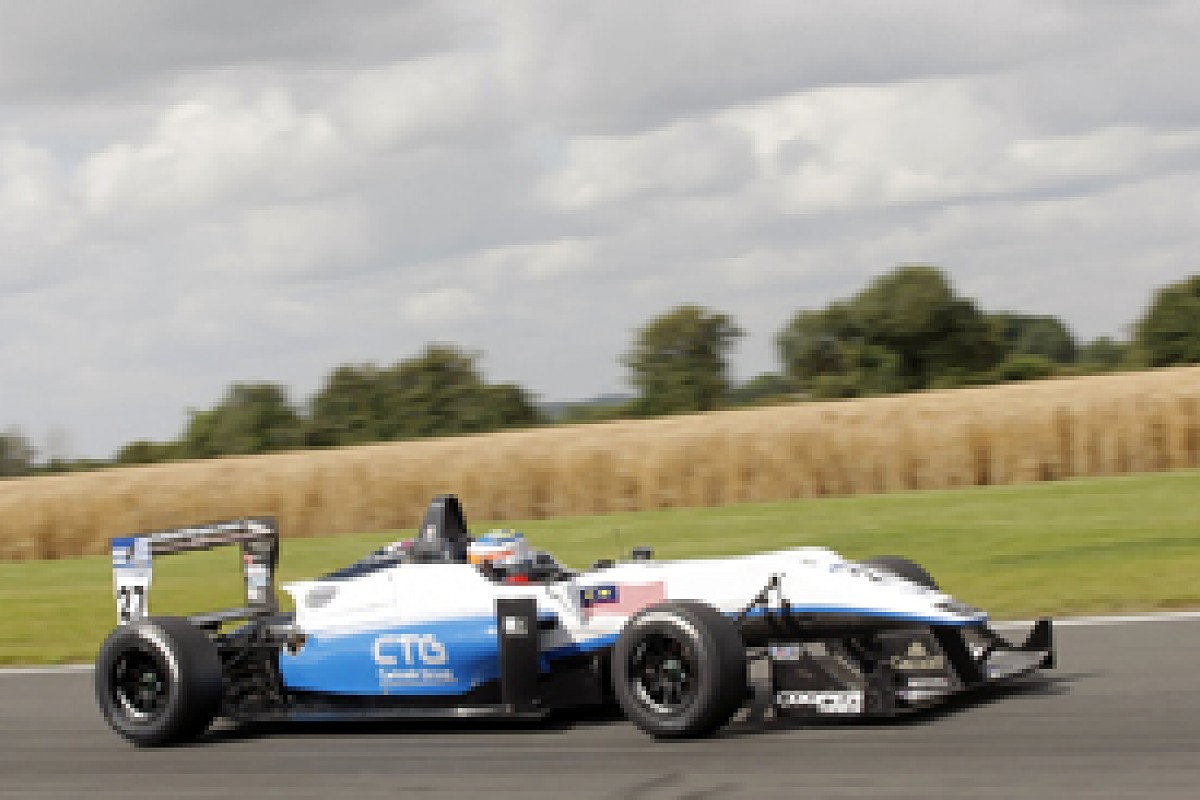 Double R was one of the few teams with drivers signed for 2013 © LAT
"British F3 has always been led by its drivers and teams and heritage, and eventually we ran out of steam, but only by a tiny bit," says Carlin. "We wanted 12 cars [for the top class], with 10 definites and four maybes. We were only four drivers away from that."
But there's no escaping the fact that British F3, with four rounds abroad on its provisional calendar for 2013, was more expensive than European F3 - thanks in part to manufacturer backing from the Germans, and possibly partly due to the strength of the pound against the euro.
And there are considerably cheaper alternatives. Team West-Tec chief John Miller says that to race with his squad in European F3 Open - which features five current grand prix tracks among its eight rounds, has a pre-season Winter Series and 22 test days - costs £350,000.
And if you're one of the top junior talents around, you can probably pick up a drive in the Formula 1-supporting GP3 Series for that sort of money.
F3, as an open formula with many development opportunities, is unquestionably the best proving ground for drivers, engineers and mechanics. Its proponents call it the 'university of motorsport', but that's not much good if no one can afford to the tuition fees.
In the case of British F3, it may not have priced itself out of the market as much as the market priced itself below British F3.
While Dutton and Eacott reckon the drivers want F1-grade circuits, Hieatt and Carlin believe it's time to go back to basics, and back to Britain.
"Berger had a mission and he's delivering on it," says Carlin. "I don't think he's really screwed anyone over. He's looking at a two-tier system of F3 and that's not a bad idea. The onus is now on us to put a new, cheaper British F3 'formula' together.
"Drivers have to realise we can't have F1-style hospitality, chefs, trainers, data engineers, PR... We've all been guilty of providing it for them. We've created our own monster."