The Bahrain circuit is expecting Formula 2 and Formula 3 pre-season testing to go ahead as planned despite the ongoing coronavirus epidemic.
The threat of coronavirus has led to the postponement of the Chinese Grand Prix, scheduled for April 19, as well as the planned Formula E race in Sanya next month.
A number of Formula 1 teams are taking measures for pre-season testing at Barcelona and for the opening race of the year in Australia, adjusting travel routes.
Bahrain has identified 23 cases of coronavirus, prompting officials to suspend all flights to Dubai and Sharjah, as well as implementing a travel ban on Iran.
The Bahrain International Circuit is due to host F2 and F3 pre-season testing on 1-3 March, with both junior categories then staging the opening round of their campaigns in support of the 20-22 March F1 race.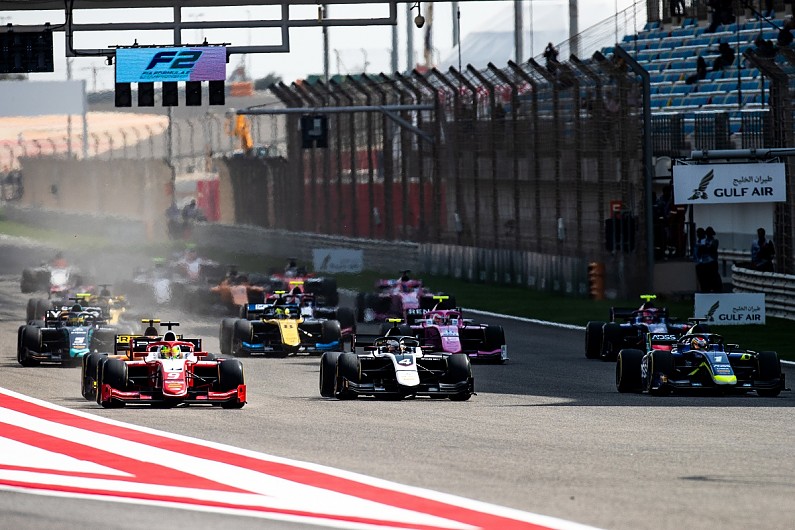 In a statement issued to Autosport, the circuit said it was confident the tests would go ahead as planned, and is working with officials to aid those travelling into Bahrain.
"The Bahrain International Circuit is working closely with all relevant Government departments, including The Ministry of Health and Ministry of Interior, to mitigate the threat of the coronavirus disease (COVID-19)," the statement reads.
"Ministries have activated a number of public health measures, including but not limited to restricting travel from high-risk areas, introducing an extensive screening programme, and establishing quarantine facilities for suspected cases.
"It is in the context of these initiatives that the BIC is confident its preparations will result in the successful hosting of F2 and F3 testing."
Autosport understands teams travelling from Italy, such as Prema Racing, were subject to long waits at the Bahrain border upon arrival on Thursday, but were ultimately allowed into the country.
Italy has recently reported a surge in coronavirus cases, with F1 teams Ferrari and AlphaTauri putting new measures in place to respond accordingly.
Hitech Grand Prix is set to complete its first F2 test running in Bahrain ahead of its debut in the category next month after joining the grid for 2020.
Driver Nikita Mazepin and team owner Oliver Oakes were both in Thailand last weekend for the Asian F3 season finale, but travelled back to the UK before going to Bahrain on Thursday.
Drivers and teams are set to complete media duties on Friday and Saturday before the start of testing on Sunday.
"The Bahrain International Circuit have been brilliant in trying assist us with a smooth entry as we have team members who were in Asia recently for Asian F3 and who are travelling to Bahrain," Oakes told Autosport.
"The circuit have been very proactive in ensuring when those members land they are checked and, if any of them have any symptoms of the virus, ensuring they have the right medical attention pre-planned as a contingency.
"I can only appreciate the amount of requests they have had to deal with to organise such a plan to assist the teams. There aren't many motorsport facilities that would be so accommodating and helpful.
"I am very grateful to the team at BIC for being so helpful to us.
"As it's our first event in F2, we obviously want it to go smoothly, and the first start is getting everyone there safely as a team."