Formula 2 race stewards have admitted to mistakenly placing more than half the Monaco feature race field one lap down, but say there was "no equitable method to resolve this".
Ferrari Academy driver Mick Schumacher tapped Alfa Romeo Formula 1 junior Tatiana Calderon into a spin at Rascasse on lap 19 of 41, which blocked the circuit.
After the incident was cleared, the cars were reordered in the pits in race order, but the cars that were stuck behind the incident, and had therefore completed one less lap than the first eight cars, were not given the opportunity to unlap themselves as per the sporting regulations.
Article 42.3 of F2's sporting regulations states: "At the two-minute point, any cars between the safety car and the leader, in addition to any cars that had been lapped by the leader at the time the race was suspended, will be allowed to leave the pitlane and complete a further lap, without overtaking, and join the line of cars behind the safety car which left the pitlane when the race was resumed."
Autosport reported earlier that this regulation had not been followed.
Those cars placed ninth and below raced on believing their times would be adjusted before the end of the race to instate the lap they were missing, but that was not done.
After a lengthy investigation, a report issued by the F2 organiser stated: "Article 42.3 of the 2019 FIA F2 Sporting Regulations specifies the manner in which the restart order is to be re-established at the restart.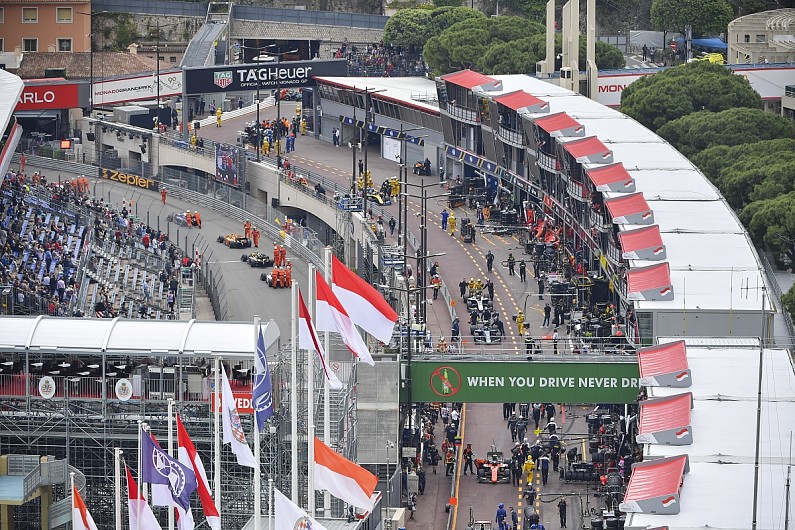 "That process was not executed in that those cars originally in pitlane ahead of the leader as well as lapped cars were not allowed to transit the course and join the restart order at the rear.
"While this procedure negatively impacted the remainder of the race by putting significantly more cars down a lap than would otherwise have been the case, the stewards find no equitable method to resolve this error and accordingly leave the results from race one as they stand."
Feature race winner Nyck de Vries said he used an extra set of tyres to try and push for a gap after the red flag, as he believed the lapped drivers - all of whom had pitted for a mandatory tyre change, while the top seven still needed to stop - would become unlapped and threaten his victory.
Points leader Nicholas Latifi added he had taken "risks" in a bid to fight towards the top eight, which was not possible given his lap in arrears still applied.
In a separate incident, Luca Ghiotto was disqualified from second in the feature race as his rack blocks were not deemed to be compliant with the regulations.
That move promoted Latifi's DAMS team-mate and McLaren test and development driver Sergio Sette Camara onto the podium, while Renault F1 junior Anthoine Hubert takes the reversed-grid pole position for Arden.