He's probably the least recognisable of the most significant figures in British motorsport of the past decade. The philanthropy of Graham Sharp, a wiry, bespectacled 58-year-old Lancastrian, has taken seven talented-but-underfunded young Britons to professional racing careers (six on four wheels, one on two), and has aided countless more.
He's always stayed in the background, rarely attending races - except to watch his stepson, reigning Blancpain GT Sprint champion Stuart Leonard - yet without him the UK racing landscape would look vastly different.
Sharp was the money man behind the Racing Steps Foundation, which was managed from its inception in late 2007 to its close at the end of '17 by Derek Walters, a genial chap in his mid-seventies from a marketing and promotion background in the sport. Walters was always the public face of the RSF, the 'Uncle Derek' to a host of young charges.
From a lower-middle-class background (dad worked for General Electric, mum was a primary school teacher), Sharp won a scholarship to his local grammar school in Bury, then earned first-class honours in engineering, economics and management at Oxford University.
He made his fortune as a founder of the Trafigura oil company where, along with colleagues Mike Wainwright and Roald Goethe (both more recently found in endurance racing), Sharp used to compete in arrive-and-drive karting.
Simultaneously, he started the Helsington Foundation, a scheme to get kids from state schools onto summer-school programmes at Oxford, breaking down the class barriers and encouraging them to aim for a top education - that became a model for the RSF.
Trafigura was a client of a London PR company called Bell Pottinger, whose chief David Telling was at dinner with Sharp one evening in 2007.
Sharp outlined his plan, and by a stroke of luck Walters's long-time friend Simon Pearson had a desk at Bell Pottinger - although he had recently stopped working for the company - and Telling mentioned the discussion with Sharp to him. Pearson immediately got on the phone to Walters, and a series of meetings in London followed...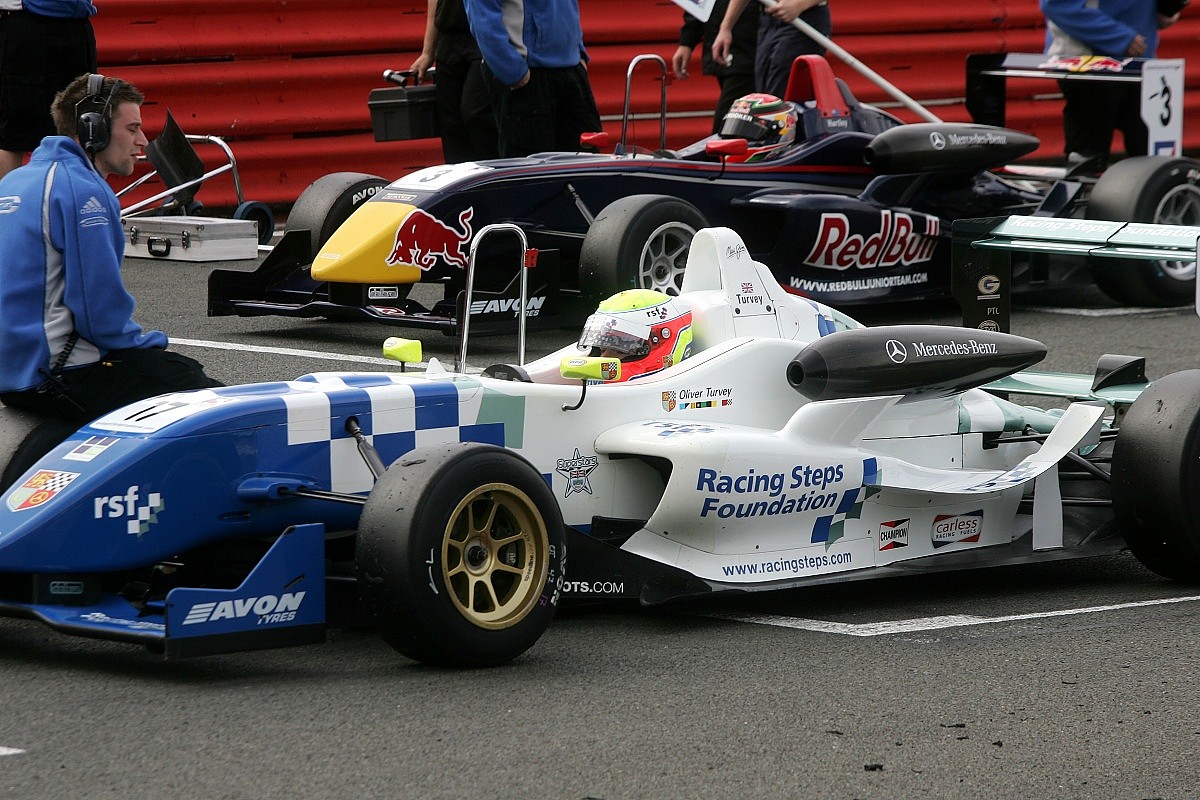 "It seemed like there was an idea that we could put together a foundation to support young drivers, and initially the idea was at the very junior level - karting through to F3 and no further," recalls Sharp. "So we said, 'OK, we need to find some boys to sponsor'."
The first 'boys' to sport the RSF livery in 2008 would be Oliver Turvey in British Formula 3, James Calado in Formula Renault UK, and Jake Dennis and Jacob Stilp in karting.
Walters had already earmarked Carlin Motorsport (as it was then known) to run the F3 programme, Fortec Motorsport for FRenault 2.0, and Zip Kart for karting. Turvey came recommended by former Jaguar F1 boss Tony Purnell, who latterly has driven Sharp's Elite Engineering Programme (a spinoff from Helsington), as well as John Surtees, who enthusiastically took an ambassadorial role with the RSF (which he'd initially hoped would support son Henry's career!), Carlin chief Trevor Carlin, and Zip Kart impresario Martin Hines.
"The only other boy we looked at seriously was Sam Bird," reveals Sharp.
"We weren't going to spend tons of money in GP2 unless we saw a real route to F1, because it's not worth it. The boys are better off getting out one level down and going to somewhere you can eventually get paid" Graham Sharp
Turvey progressed through Formula Renault 3.5 in 2009 and GP2 in '10 before becoming the first RSF protege to 'graduate'.
He had a McLaren F1 testing deal in his pocket, helped by former Mika Hakkinen manager Didier Coton, who had been managing Turvey for some time. Also, GP2 was so damn expensive, and proving a stretch for RSF.
"The thing is, you have to cut it off at a certain point," says Sharp. "The experience with Oliver actually made us change the way we did that move to GP2, which was that with Oliver we funded it 100%. After that we really had a view that we're not going to spend tons of money in GP2 unless we see a real route to F1, because it's not worth it. And the boys are better off getting out one level down and going to somewhere you can eventually get paid."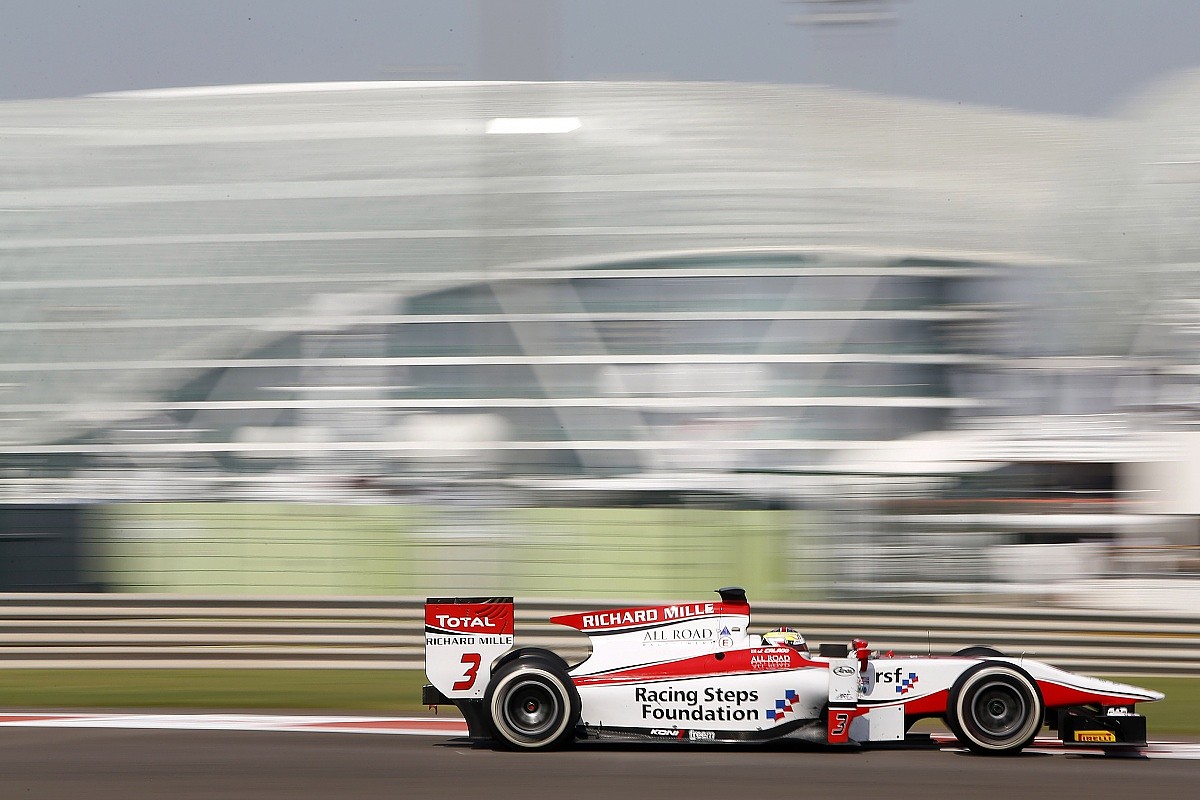 This philosophy would carry over with Calado for his second year of GP2 in 2013, when he became managed by Nicolas Todt, who contributed a portion of the budget, and for Oliver Rowland in '16, when Renault and MP Motorsport took care of the majority.
Calado had been the winner of the first RSF shootout, held at Rockingham in November 2008, and with the Foundation he rose from Formula Renault UK, via British F3, GP3 and GP2 to Force India F1 Friday practice driver.
Unfortunately for Calado, that crucial second year of GP2 coincided with a downturn in form for ART Grand Prix, the French powerhouse team with which he'd first competed in GP3, where he was pipped to the '11 title by Valtteri Bottas.
"James was very satisfying; he was just unlucky," says Sharp."He just happened to be with ART when they were off the boil. They lost a couple of [technical] people and it was bad luck. He probably got the closest to F1 [of the RSF drivers], and I honestly think if he'd won GP2 that year he'd be in F1 today."
While Calado was always the nearly man in terms of winning titles, Dennis - just 12 years old when he got taken onto the RSF - hoovered them up, taking crowns in national and world karting, InterSteps (the series for old Formula BMW cars instigated by the RSF and former Young Guns series boss Martin Phaff in 2011) and then Formula Renault NEC.
The thing is, Dennis was growing ever taller and it meant that by his F3 days in 2014-15 he was getting too big for single-seaters.
"You have to be realistic with Jake: he's too tall," says Sharp. "I don't know how Red Bull fitted him in [for his F1 test at Barcelona in May] - they must have made a long wheelbase for him!
"In his last year in F3 he was overweight, but I've never seen anyone so skinny. It was awful - it's part of the stupidity of motor racing. For the sake of five or 10 kilos, taller or bigger-boned drivers really struggle."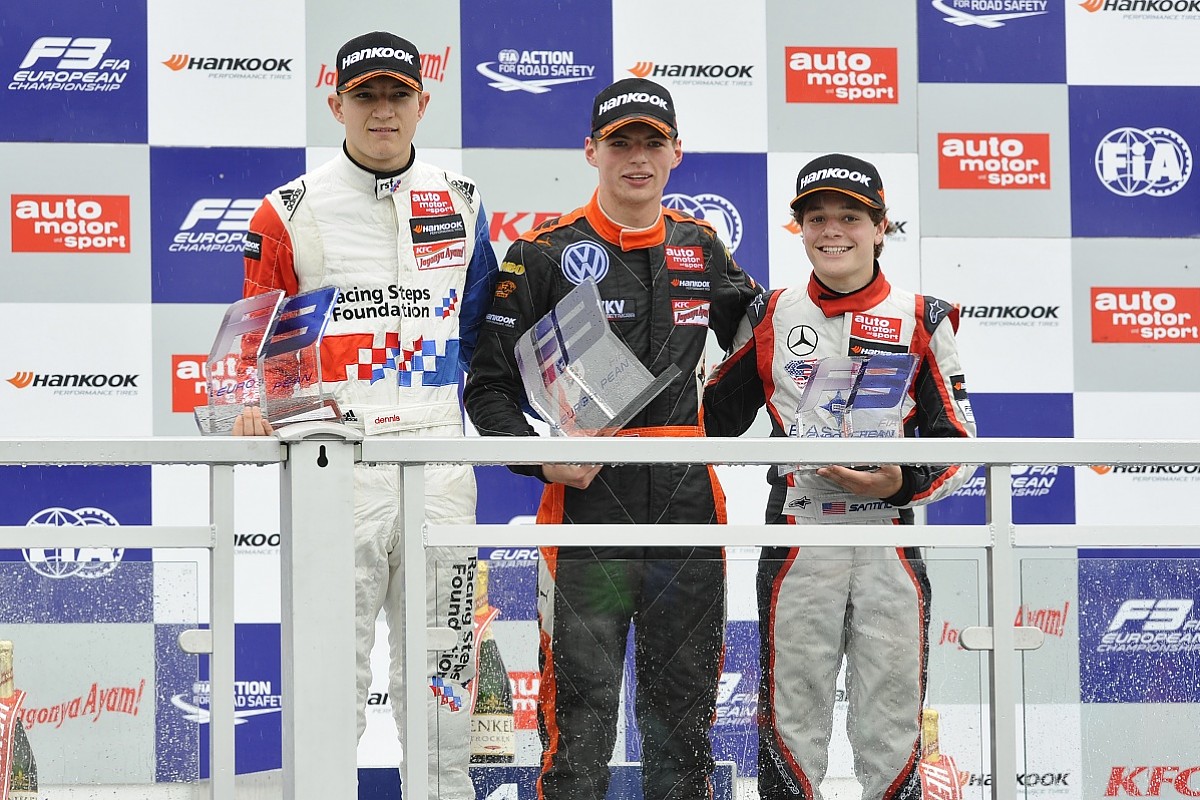 Walters adds: "He was taking his Tupperware box everywhere with his piece of boiled chicken in it."
Ironically, Dennis, after partnering Sharp's stepson Leonard at the WRT Audi Blancpain GT team in 2017, is now with the Aston Martin squad of R-Motorsport, funded by two orthopaedic surgeons - exactly the people who could have sorted Dennis's anatomical woes...
Dennis's FR2.0 career overlapped with that of Rowland, who became very much the enfant terrible of the RSF. A protege of Hines, Rowland was in the process of being dropped as a McLaren junior when he was picked up by the RSF for 2011.
"Martin Whitmarsh and Dr Aki [Hintsa, the late McLaren doctor] said he was very talented, but he's never going to make it," remembers Walters. "And we said, 'He might not make it with you, but he will with us'. It was a bit of a challenge. They turned out to be right."
Rowland was dropped by the RSF at the end of 2012, then given a lifeline for '13, when he was put under the wing of BRDC president Derek Warwick. An influential figure in the RSF, Warwick was the 'informal' element of the RSF in mentoring drivers, while others including mind guru Don Macpherson, Porsche Human Performance Centre's Eliot Challifour and media coach Louise Goodman honed the off-track skills.
Warwick put Rowland back on the right track, and he rewarded the RSF with the FR3.5 title with Fortec in 2015, Sharp saying "you really felt that he'd turned the corner. And then the next year..."
This was where Rowland went to GP2, with the support of Renault.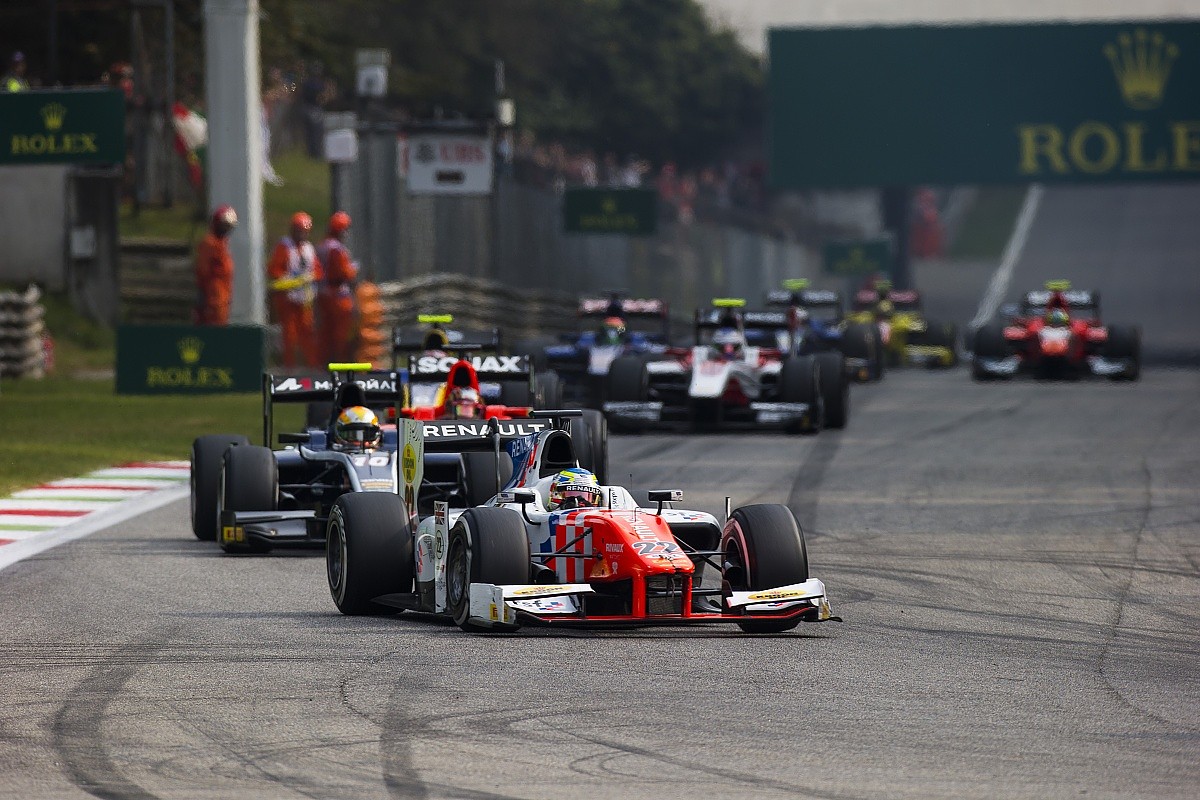 "It was when the Renault management were trying to buy Lotus [F1]," says Sharp, "so they were a bit preoccupied because it took about six months longer than it should have done. There was no question at one point they were very positive about Oliver, and then because everything else was so messed up, and they changed the management and the new guys didn't have the same enthusiasm for Oliver, what we eventually got from them was a lot less than they'd originally said they were going to do. Which was fair enough - it was never in a contract."
While all this was going on, Rowland missed out on chances with ART, DAMS and Prema Racing, hence the seat with MP. Rowland put on weight, and the season was a disappointment.
"McLaren said Rowland was very talented, but he's never going to make it. We said, 'He might not make it with you, but he will with us'. They turned out to be right" Derek Walters
Meanwhile, Jack Harvey was making waves in the US. The RSF had a contract with Fortec for Wayne Boyd in FRenault UK for 2009, but came to an impasse with the Northern Irishman's manager Chas Cole, father of British Touring Car Championship racer James. At the same time, Harvey was testing for Fortec in FBMW and team boss Richard Dutton put in a call.
"Next thing, Richard's saying, 'Have I got an F1 driver for you!'" laughs Walters.
The Boyd/Renault deal was transferred to FBMW Europe for Harvey, who at 15 years old was too young for Renault. He won the British F3 title in '12, but after a year in GP3 with ART the move was made across the Atlantic to Indy Lights.
"It was €1.4-1.5million in GP2 and €600-800,000 in GP3," explains Walters, "and even if Jack won both series there was no natural leap into F1, whereas in Indy Lights he would have ended with a prize fund in excess of $1million and an entry into four or five races in IndyCar. By the time he was in his mid-twenties he could have been earning millions."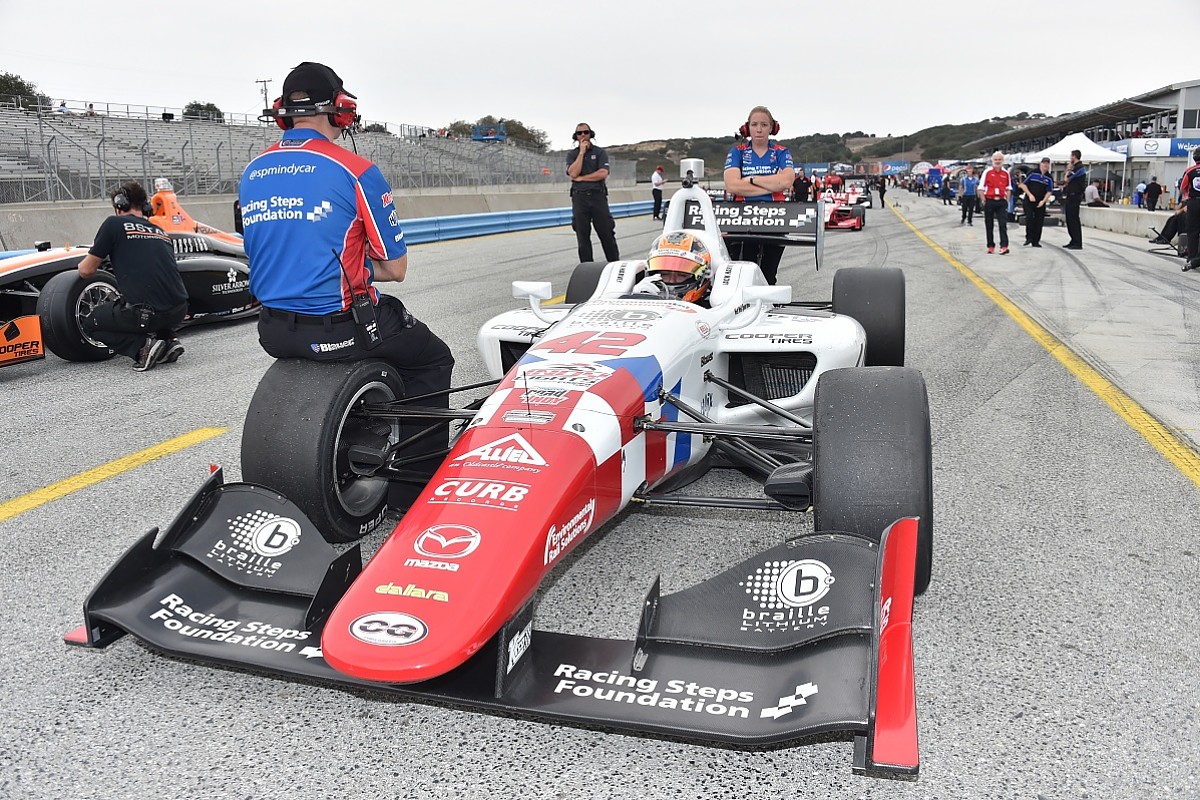 Harvey didn't - he was pipped in Lights two years running - but could the RSF have contributed more budget for a fuller programme in IndyCar?
"I think something probably could have been done," says Sharp. "We would have tried, that's for sure. I've got a huge amount of time for Jack, how he's stuck at it out there and got himself on the verge of something."
That has culminated in a part-programme in IndyCar, and he looked in with a shot of victory in this year's Indianapolis 500 until a late splash-and-dash was needed. "If it was called the Indy 490, he'd have had it!" jokes Sharp.
The other RSF graduate in cars is Ben Barnicoat, who like Dennis races in Blancpain GT, in his case as a McLaren factory driver. He was part of the second wave of karters, joining the scheme in 2011, when Zip Kart collaborated with ART as the single-seater giant spread its tentacles downwards. From rivalling Charles Leclerc and Max Verstappen in karts, Barnicoat won the FRenault NEC title, but had a disappointing '16 season in F3.
"He was always so grateful for everything done for him," says Walters. "If he made a mistake he was absolutely mortified because he thought he'd let us all down. I remember him phoning once; we were chatting and I said,'Why are phoning me Ben?' He said, 'I've had a bit of an off.' I said, 'Good, that means you must be trying.' 'I damaged the front wing.' 'Oh great, Ben.' 'Is that all right then?' 'Yes, you keep trying and find the limit.'"
"Maybe Ben suffered a bit from lack of self-confidence compared to the other boys," interjects Sharp. "That's changed now - I see him at the GT races and he's really grown up the last couple of years."
GT racing is where it's at for professionals these days. Even so, there's no way Sharp will ever be fully repaid - RSF contracts stipulate that 10% of any annual earnings over £100,000 are returned. So why stop? Well, it was easier when RSF started.
"We wanted to run boys in the top teams, and hopefully we'd have boys the top teams wanted to run," says Sharp. "And if top teams didn't want to run our boys, we probably had the wrong boys!"
Now it's more complex.
"Back when we started, the only F1 team that did anything was Red Bull," reflects Sharp. "Now you've got Red Bull juniors, Ferrari, Mercedes, Renault, McLaren... Obviously the teams are going to take their boys first. I honestly think if we picked somebody up today we'd almost be hurting their chances.
"We had a good 10 years. And you know? Three of our boys [Turvey, Rowland and Dennis] drove recently in the Barcelona F1 test, and paid nothing to do it. Jack Harvey ran the Indianapolis 500. Jake and Ben were pole and second on the grid for the Blancpain Paul Ricard race. James is defending his World GTE title. They're never going to repay the money that was put in, but I think we can be quite proud of that."