Stoffel Vandoorne could provide McLaren with a serious problem this year.
It already has two Formula 1 world champions under contract for 2016 in Jenson Button and Fernando Alonso, as well as the need to smooth Kevin Magnussen's path back into a race seat after he was benched this year.
And Vandoorne, part of the McLaren young driver programme since the start of 2013, is clear favourite to win the GP2 title. And with good reason.
The 23-year-old finished as runner-up to Jolyon Palmer in his rookie GP2 season last year and returns with ART Grand Prix, the squad that previously ran Lewis Hamilton, Nico Rosberg and Nico Hulkenberg to the title.
Even against arguably the best GP2 field in half a decade, Vandoorne is the driver with the strongest means, motive and opportunity to prevail. If he does that, the 2012 Formula Renault 2.0 Eurocup champion will become the fourth driver on McLaren's books worthy of an F1 seat.
For Vandoorne, that comes with its own pressures. Last year, he was expected to win races but not challenge for the title. So by finishing second in 2014, only winning is now good enough.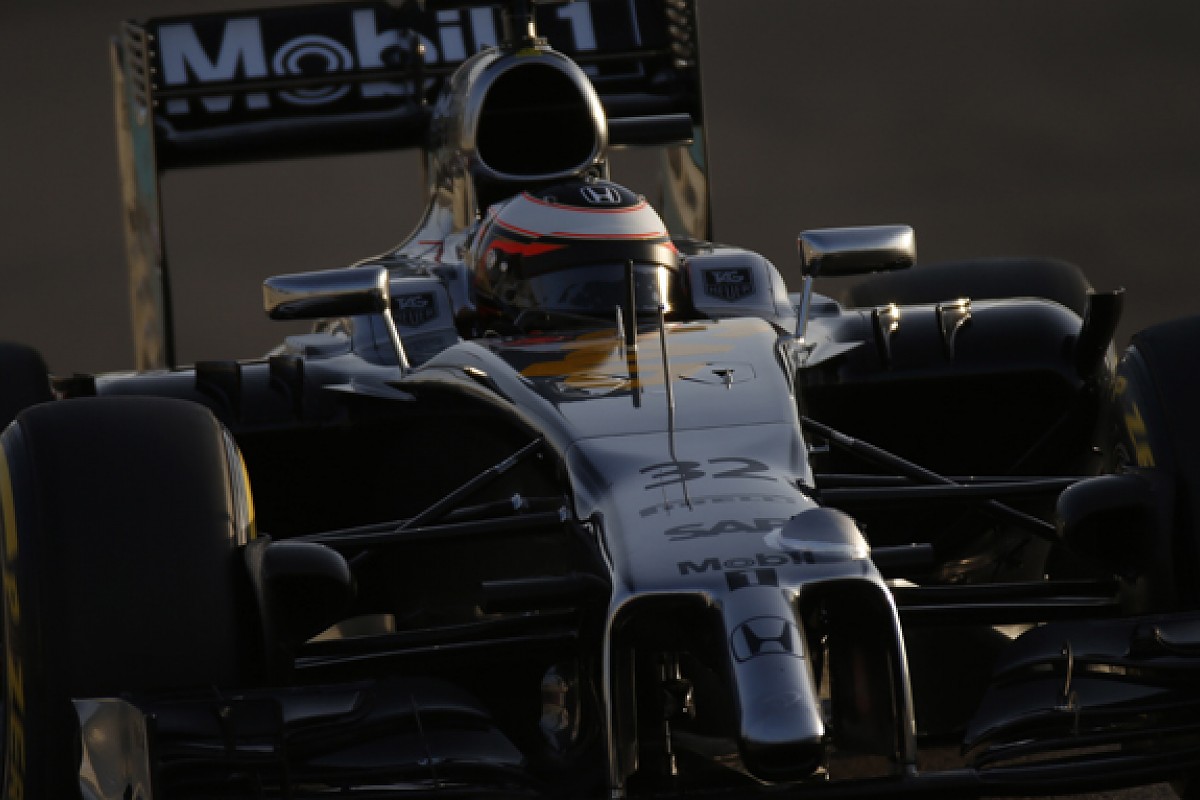 Vandoorne was behind the wheel during McLaren-Honda's first public test © LAT
But the Belgian is a level-headed character, well equipped to deal with that intense pressure when the GP2 season kicks off in Bahrain this weekend.
"It doesn't change very much," he says of his title-favourite status. "I'm part of the McLaren driver programme and when you're part of such a programme they expect you to do well.
"It's not only this season - all the seasons I have been with them that has been expected, otherwise I wouldn't have had the support.
"I know what I have to do, I know what my job is and I'll not be satisfied with anything less than winning the championship. I just have to stay focused and do the job every time I get on track."
A strong start is essential. With several of his key rivals rookies, Vandoorne must score heavily in the early stages of the season to avoid making his life much harder.
But if he can pick up where he left off at the back end of last year, when he outscored Palmer in the final dozen races, then the foundations for his run to the title will be well laid.
He showed last year that he has the speed and the consistency to excel in both qualifying and the race - it's just a case of carrying over that momentum.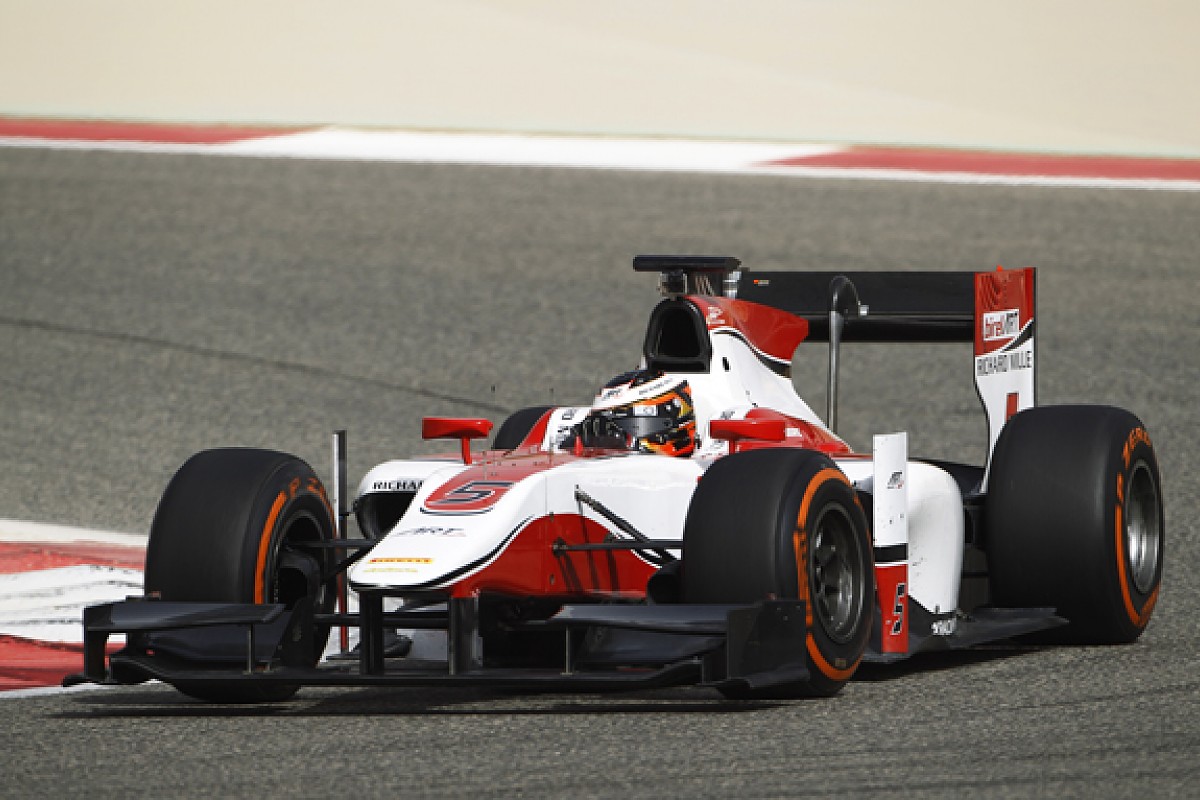 The Belgian led a tight top six in Bahrain's final 2015 pre-season test © LAT
"I feel really well prepared for the season," he says. "I feel I've got to grips pretty well with the team, with the series, with the tyres, with everything.
"The end of last season was really good but there's no guarantee it's going to be the same this year - I'm aware of that, I know the competition.
"There are going to be some strong guys so I will have to fight for it, but I'm up for a fight and I'm looking forward to that as well."
"I think a good start is definitely necessary. We saw last year that Jolyon had a good first three rounds and he had a massive lead by then, so he was always in a bit of a position where he could take fewer risks for the remainder of the championship. He still drove brilliantly for the last part, but it puts you in a different position.
"So I think it is important... but I think every race is going to be important to try to win the championship."
Vandoorne's position is helped by the fact that there is no clear title rival. That's not because of a lack of quality, as this is arguably the strongest GP2 crop this decade.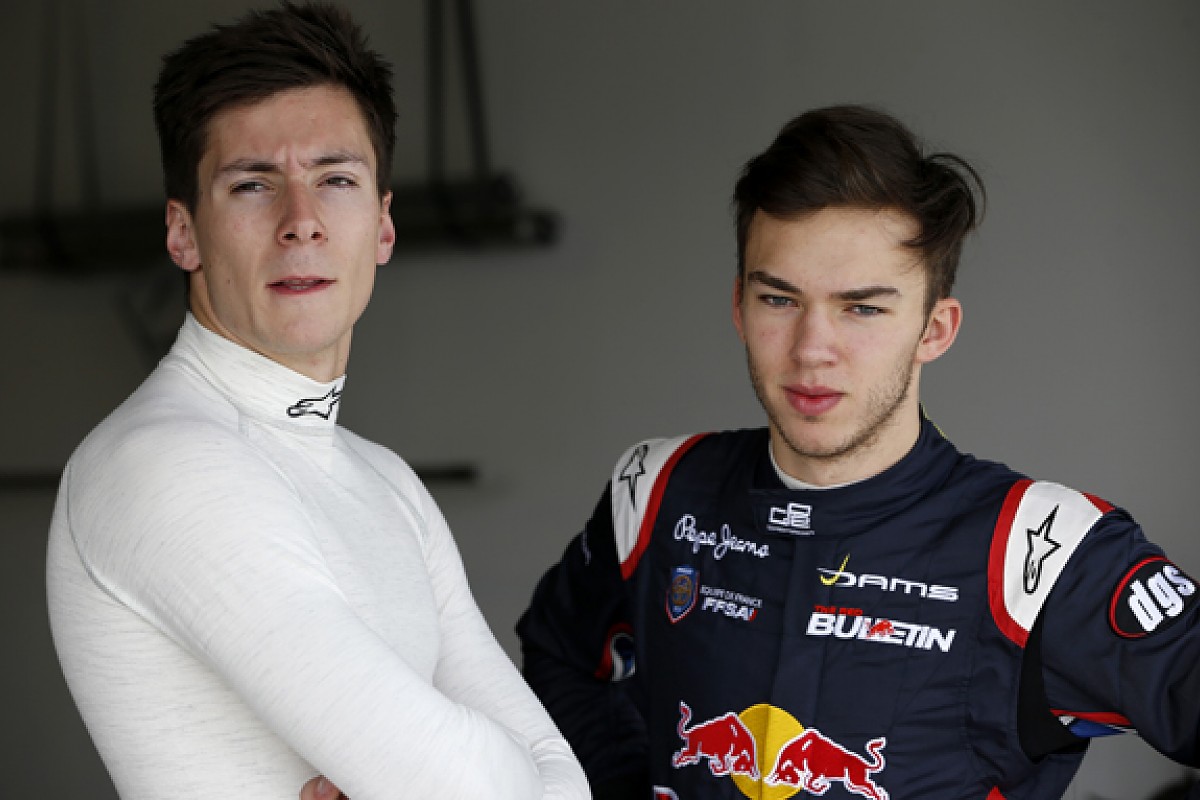 Reigning GP3 champion Lynn and FR3.5 runner-up Gasly team up at DAMS © LAT
But he is up against some high-quality rookies, such as DAMS pairing Pierre Gasly (who appeared in three rounds last year) and Alex Lynn, while proven race winners such as the rapid Mitch Evans, Raffaele Marciello and Alexander Rossi have yet to show they can deliver the consistency required to mount a title threat.
While Vandoorne won't dominate every weekend - as the recent Bahrain test showed, it's too close at the front for that - he has the experience to ensure he avoids the low points and bad weekends.
When asked about his main rivals, Evans, Gasly and Lynn are the three he namechecks. There are other threats out there, including Ferrari prospect Marciello, who returns for a second season in GP2 having moved to Trident, and Rossi, who has joined Racing Engineering.
But he also hints that the early races will be crucial in dictating who he will have to worry about most.
"It's still very early to say who's going to be fighting for the championship," he says. "We've seen during testing that there are a lot of quick drivers. But being quick is one thing - putting a championship together is different."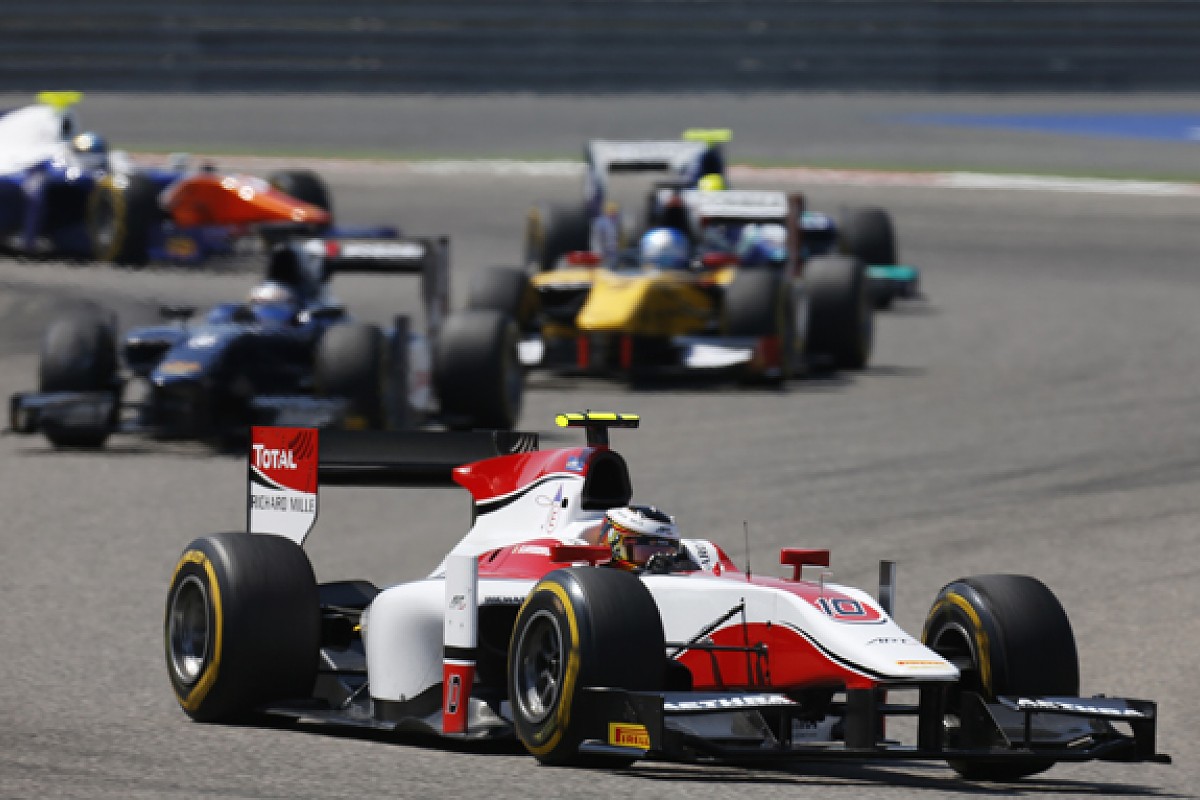 A victory on GP2 debut in Bahrain 12 months ago raised expectations © LAT
This is an area where Vandoorne should be the best equipped. Last season he won on his debut in Bahrain, a victory that made his subsequent early-season struggles look like underachievement.
He has always been quick to highlight that he wasn't the fastest out there in Bahrain in 2014 and that the early win skewed expectations.
But by mid-season he was on it, and a run of four consecutive pole positions proves he can be at the front week-in, week-out.
The ART team also had some rebuilding to do. Qualifying had become a weakness before that strong run, while there were still moments where, operationally, the sharpness wasn't there.
A case in point: during the Sochi feature race last year, it was clear there would be a safety car but the team failed to call him in while leading. So both team and driver should now be on the money.
"Last season I made some mistakes during the first part of the season that I probably wouldn't have made if I had more experience," he says. "But I also showed that as a rookie it's still possible to get very good results.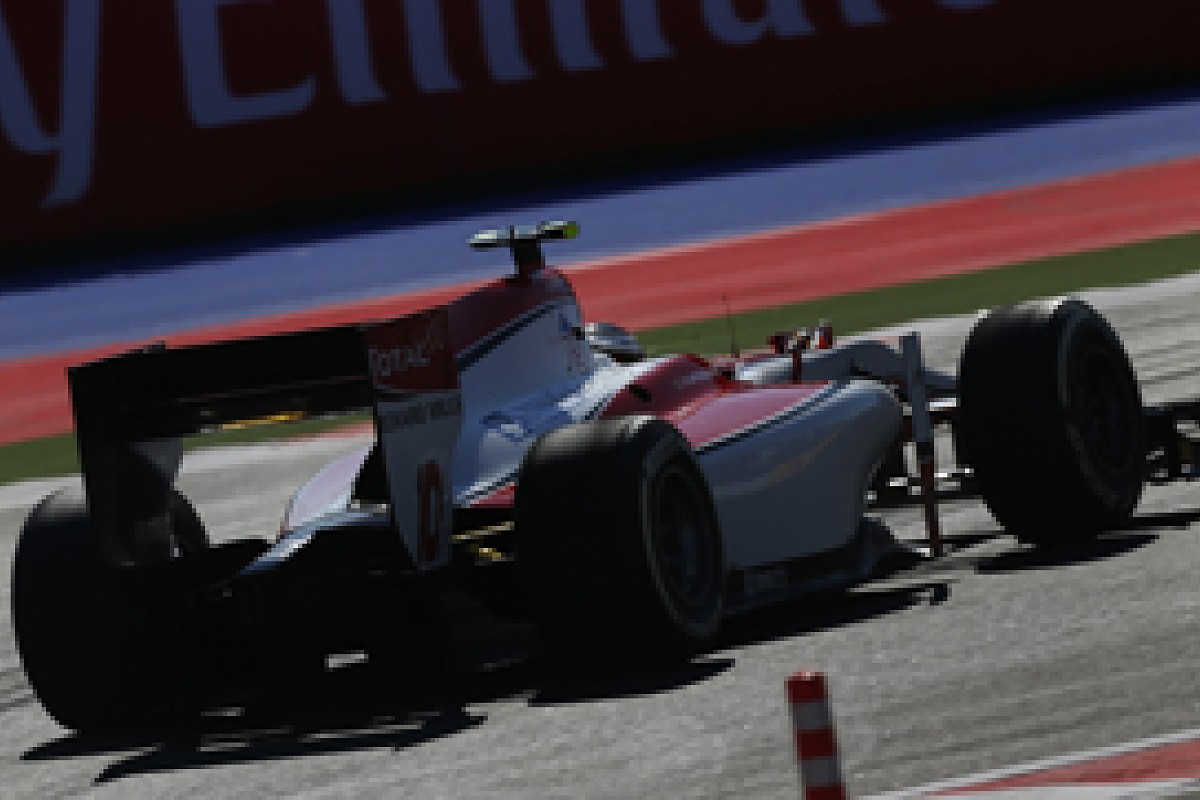 While a Sochi win went begging, Vandoorne still claimed four last year © LAT
"It's my second season and over the winter we worked really hard with ART to get rid of all the mistakes from my side and the team's side as well."
There was a point last year when it wasn't clear whether Vandoorne would continue with ART, as McLaren was considering switching him to the DAMS team that's run three of the past four drivers' champions.
You have to look all the way back to 2009 for ART's last title, but Vandoorne and his backers kept the faith.
"Both teams are very successful and wherever I went would have been good," he says. "But we finished the season really strongly with ART and there wasn't really a reason to change.
"I didn't put in so much work over the season with the team to get where we were, get those poles, get those victories, and throw everything we learned away. It's definitely an advantage for me staying on with ART."
So the driver is right, the team is right and the path is clear for Vandoorne to win the championship. But he is fully aware that the real work will be done during the races, and that history is littered with title favourites who failed.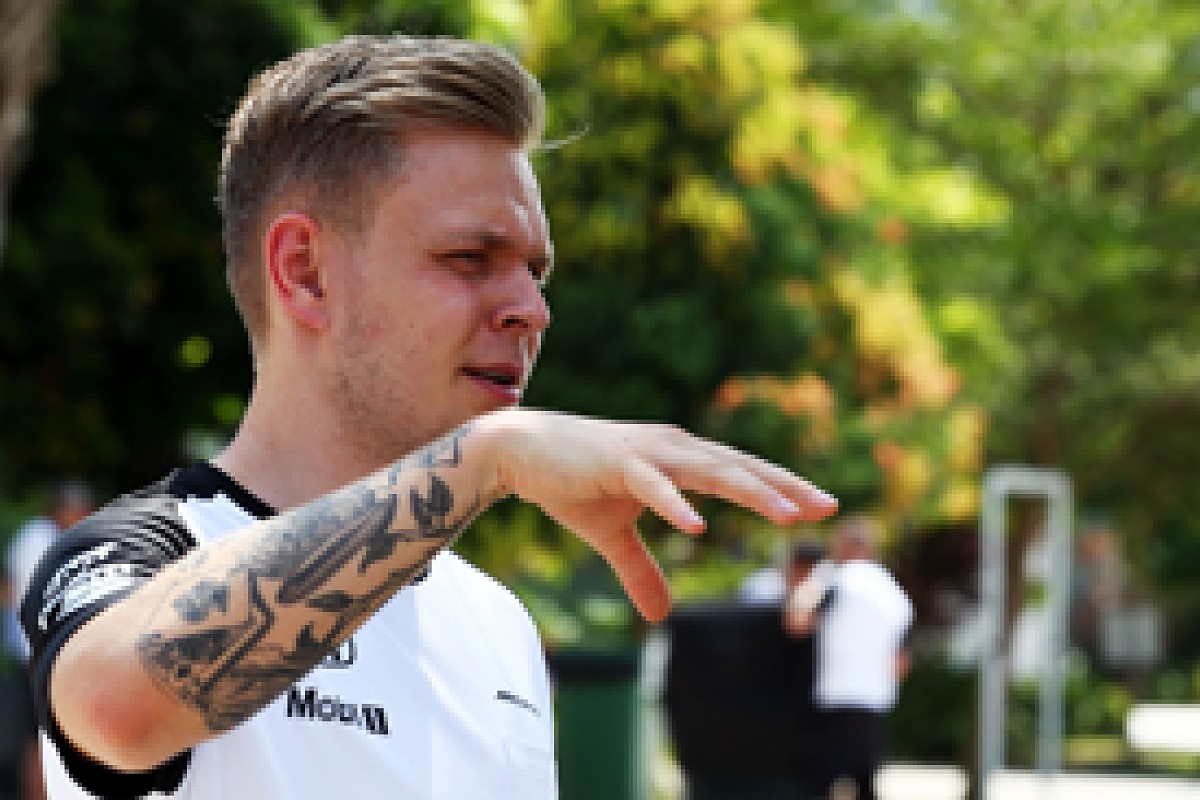 Sidelined a year after taking a podium on his debut, fellow McLaren driver Magnussen shows there are no guarantees in F1 © XPB
With competition for opportunities in F1 so limited - "There's no guarantee that if you win GP2 you'll make it to F1," he says - it's up to Vandoorne not just to win, but to win well.
But while that is essential in terms of proving himself to be the complete article, Vandoorne has no doubts that he's ready for grand prix racing, particularly after having also finished runner-up in his rookie Formula Renault 3.5 season in 2013.
"I definitely feel ready for F1," he says. "I've done a year in World Series now, I've done a year in GP2 [and] finished second in both of those championships.
"I won races in both of those championships and I've done some F1 testing with McLaren last year as well which went pretty well, so I do feel ready.
"There maybe was no room this year to go there [Formula 1], but now my focus is on GP2 and trying to do the best job I can there.
"I feel I'm in a strong position to take that championship and I think it will be good for me as well if I can put the championship together and win it."