There was simply no stopping Jolyon Palmer in this year's GP2 Series. Granted, he possessed four years of experience of the series and was driving for its most consistent performer in the DAMS team, but given the sharp tools, he crafted a quite splendid title campaign.
He burrowed into the head of nearest rival Felipe Nasr - however, the Brazilian might have lost this battle but won the war to get into F1 first...
The battle between them threatened to boil over at the Hungaroring in July, when Palmer twice swatted Nasr aside in almost identical Turn 1 lunges. Palmer has always been a master of overtaking, but he seemed to take this to another level in 2014, pulling off moves from outlandishly far back.
"Normal racing," shrugged Palmer as Nasr cried foul. Fortunately, it didn't go any further than handbags, but did add an extra edge between the former team-mates.
Here's how the best drivers in the series stacked up in 2014.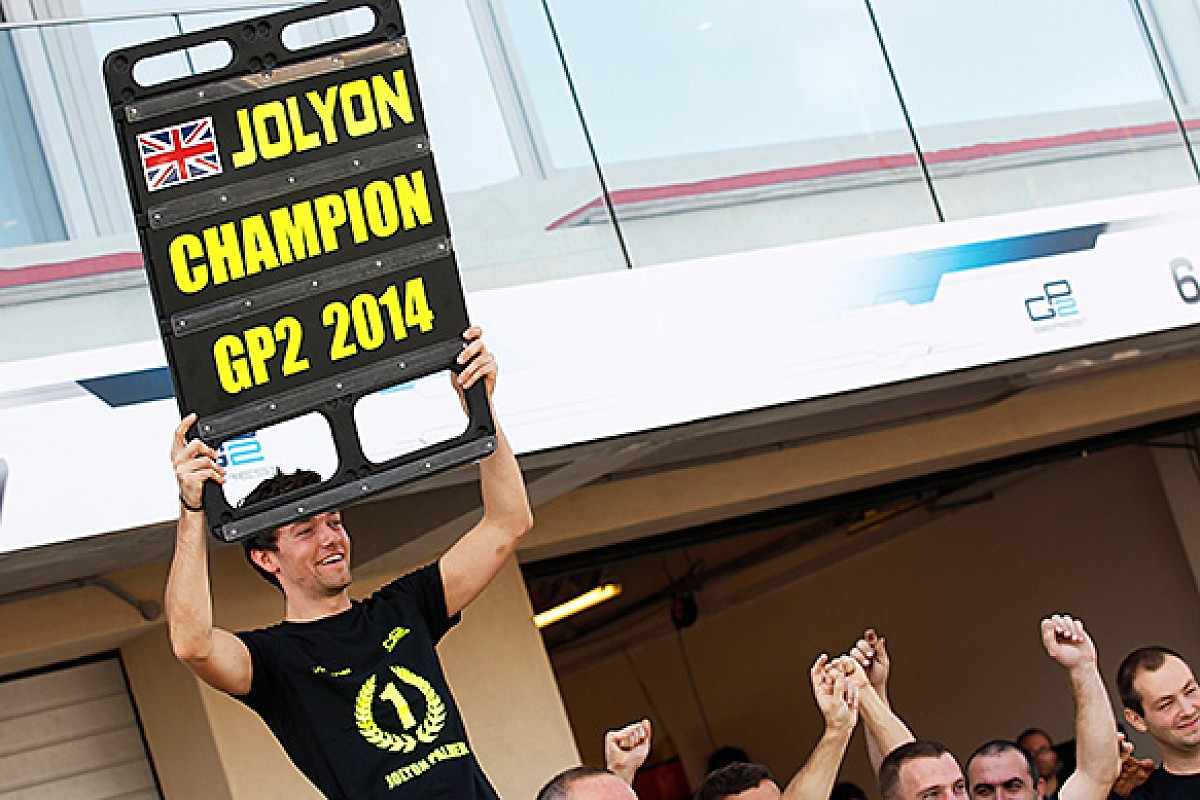 1. JOLYON PALMER
DAMS
Championship position: 1st (276 points)
Wins: 4 Poles: 3 Fastest laps: 3
A front-row fixture for most of the season and the best overtaker in the field. You couldn't argue past him for this number one slot - a totally deserving champion who exploited the best car on the grid to the maximum.
What Palmer knew he needed to improve this year was his qualifying form. And how. He wasn't off the front row of the grid until Hungary, not helped there by Johnny Cecotto Jr reverting to previous form and crashing into him in free practice.
He scored points in every round until the Sochi sprint race (where he spun at the second corner), by which time he'd already wrapped up the title. Even then, he charged through from the back to the top 10, and his swashbuckling style, and late-braking brilliance (swooping past Mitch Evans for the lead in Monaco at Ste Devote sticks in the mind), means he's the most exciting British talent to emerge from this series since Lewis Hamilton.
Monza was his true highlight: after being banished to the back of the grid for failing to return with enough fuel to satisfy the scrutineers after qualifying, he stormed through to his targeted eighth place. From reversed-grid pole position, he won the sprint race. Chapeau.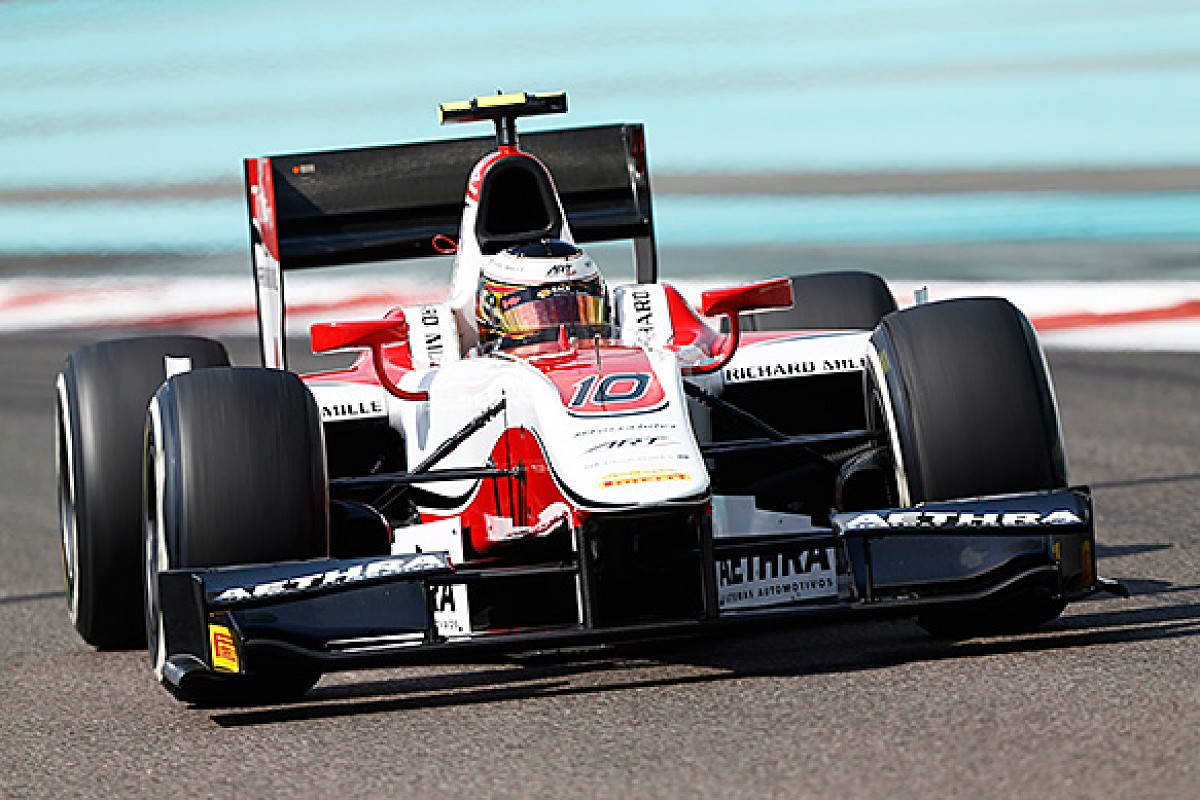 2. STOFFEL VANDOORNE
ART
Championship position: 2nd (229 points)
Wins: 4 Poles: 4 Fastest laps: 3
Won on debut and his streak of four poles showed this McLaren protege is the real deal. After below-par 2013, ART Grand Prix gave its star rookie the platform to prove himself, and he did it in some style.
Winning on his GP2 debut is a feat only matched by Heikki Kovalainen, Alvaro Parente and Charles Pic. A sticky period then followed ("GP2 is much more technical than World Series," he explained), but he regained his stride in qualifying in Monaco and at the Red Bull Ring, then produced a sequence of high-flying results in the second half of the year as he felt the team really got to grips with what he wanted.
Victory in Abu Dhabi, his fourth of the season, edged him ahead of Felipe Nasr in the race for second place. His streak of four pole positions was phenomenal, especially in light of the opposition from the speedy Palmer, and if he doesn't start next year as title favourite with the promise of a big F1 career ahead of him, then something will have gone badly wrong.
3. MITCH EVANS
Russian Time
Championship position: 4th (174 points)
Wins: 2 Poles: 0 Fastest laps: 3
On paper, this was a match made in heaven. With iSport returning to run the Russian Time machines and the former GP3 champ behind the wheel, the race wins at Silverstone and Hockenheim did not come as a surprise. But a general lack of consistency did.
There was huge upheaval at the outfit over the winter following the death of team founder Igor Mazepa and subsequent ousting of the German Motopark squad, and it took Evans and iSport a little while to recover from a poor start to the season. Then, a summer blip in Hungary truly cost any shot at the battle for second in the points.
But great wins at Silverstone and Hockenheim proved he's a GP2 A-lister right now, and will be in the title hunt next year if mentor Mark Webber keeps the faith to back him into a third campaign.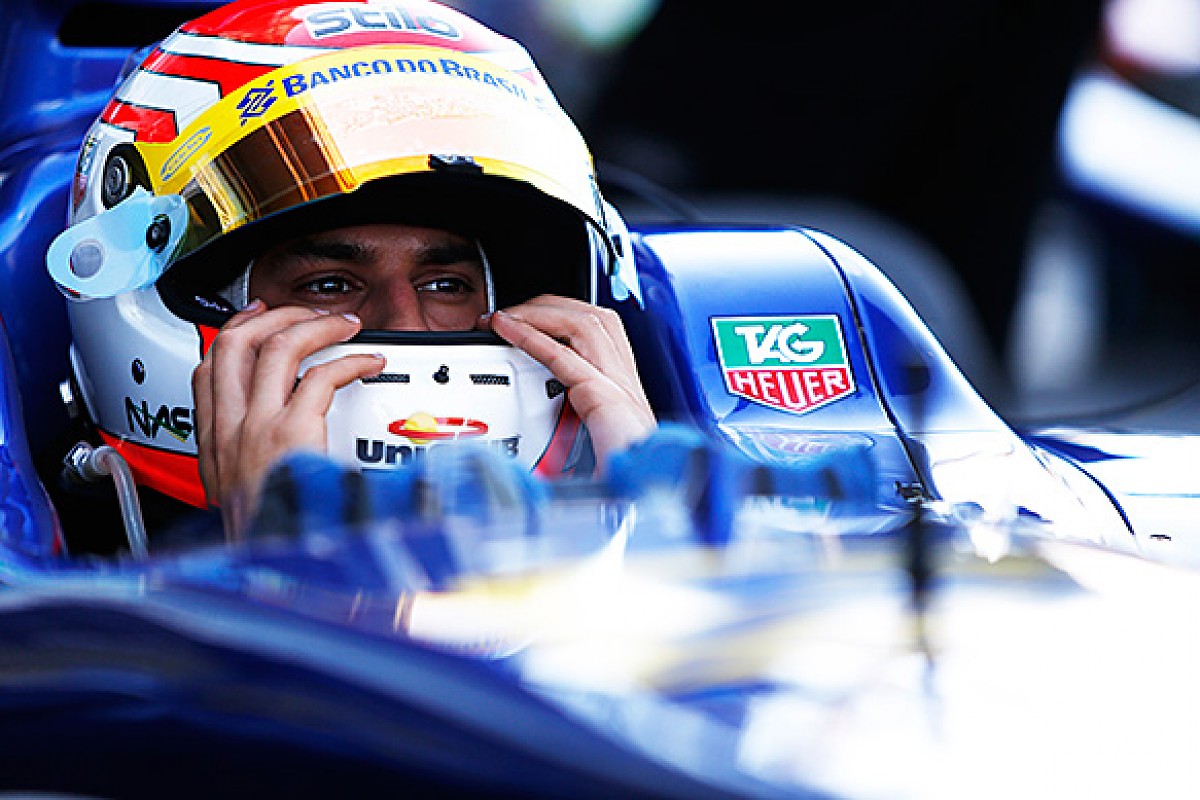 4. FELIPE NASR
Carlin
Championship position: 3rd (224 points)
Wins: 4 Poles: 1 Fastest laps: 1
The ultimate slow burner of GP2: it took him 30 qualifying sessions to take a pole, and 50 races to score a win. He bagged another three, but his timid nature in battle meant Palmer utterly trounced him whenever they raced wheel-to-wheel.
Nasr was the scoring machine that we've come to expect from previous seasons, as he stayed with Carlin for a second year. It won't have passed him by that his tally easily outscored 2013 champion Fabio Leimer's ultimate total (as, of course, did Palmer and Vandoorne ahead of him).
At least he broke his win duck, and four victories were a decent return - his Red Bull Ring success was highly praiseworthy and showed he can do it - but he simply lacked Palmer's racecraft and pace. There just weren't enough standout moments like his pass on Tom Dillmann to win at Barcelona to truly convince you that he's a top-grade talent.
He could prove me wrong at Sauber but, on the face of it, that's a natural fit for both.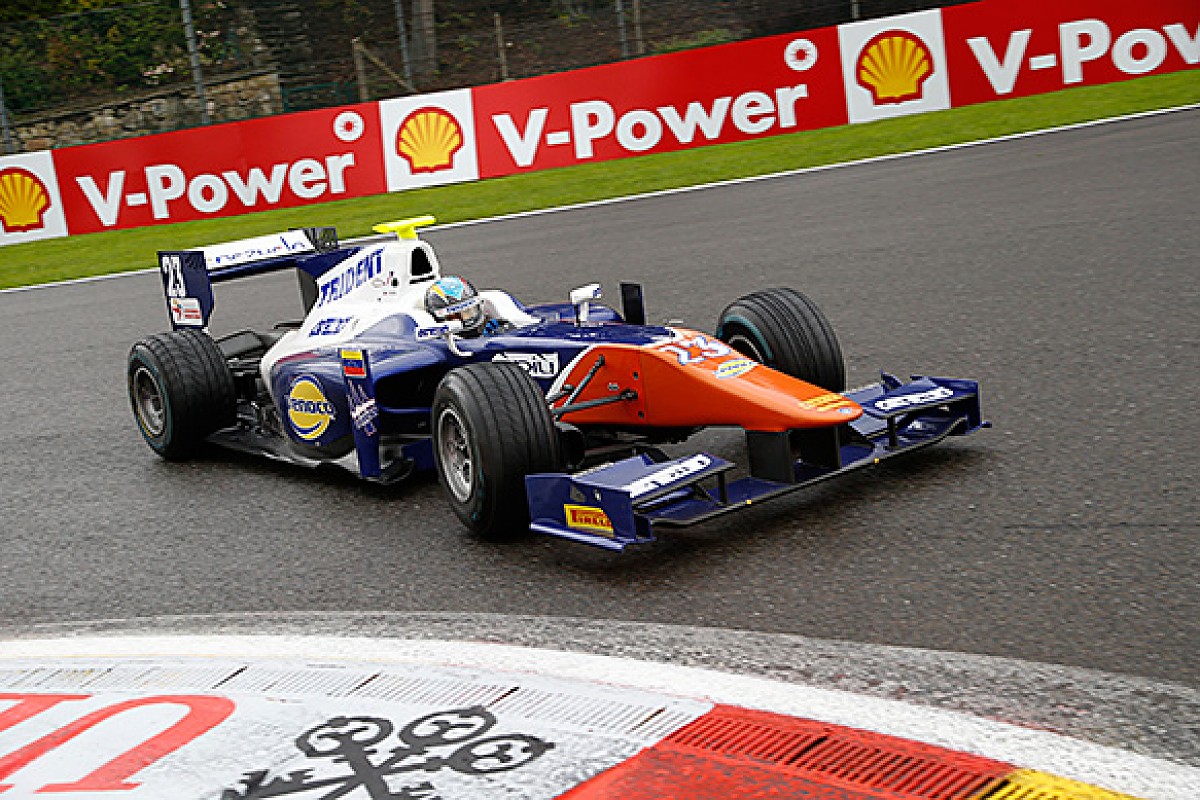 5. JOHNNY CECOTTO JR
Trident
Championship position: 5th (140 points)
Wins: 2 Poles: 1 Fastest laps: 0
Didn't make our top 10 last year, mainly due to his occasionally reckless driving tactics rather than any lack of pace, but the Cecotto of 2014 was a much more rounded individual.
He put his crazy days behind him for his best season yet (winning from 16th on the grid at Barcelona). About time too, as he became a series centurion this year...

Constantly dogged by financial worries, he really raised his game (perhaps it was getting married in the off season) - and he's always been quick. His mental approach seemed much more focused and he doubled his win tally in the category as a result.
He lifted Trident to its best teams' championship result since 2006, so this season was a win-win for both parties.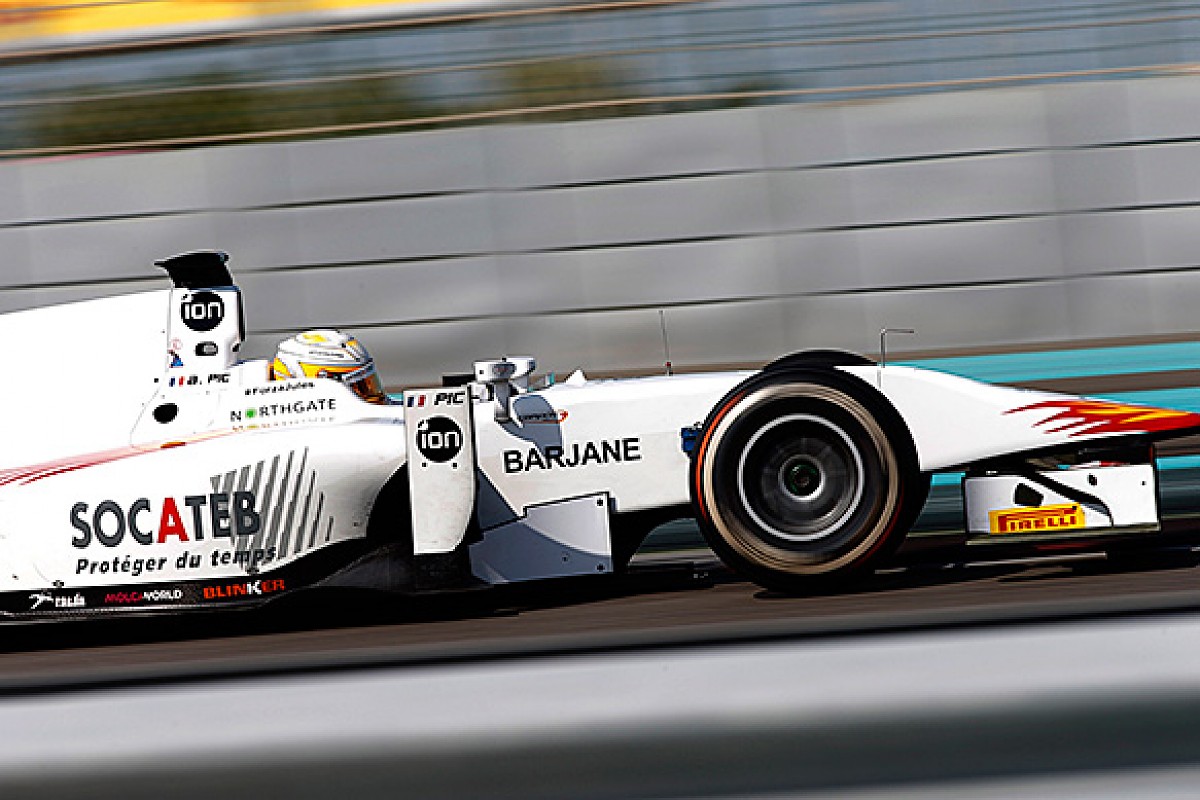 6. ARTHUR PIC
Campos
Championship position: 7th (124 points)
Wins: 1 Poles: 0 Fastest laps: 1
The model of consistency for much of the season, Charles's little brother scored an opportunistic victory at the Hungaroring, with another podium at Monza quickly following.
Rookie Pic struggled early on to get his head around how to use the tricky Pirelli tyres in qualifying. But his form improved in this regard, and his successive front rows at Monza and Sochi (setting exactly the same time as poleman Vandoorne at the latter) showed he could nail one-lap pace too.
A good little racer, he'll be one to keep an eye on next season to see if he can raise his game to a consistent title challenger. Re-signing for 2015, with Adrian Campos back at the helm of his old team, is a sharp move.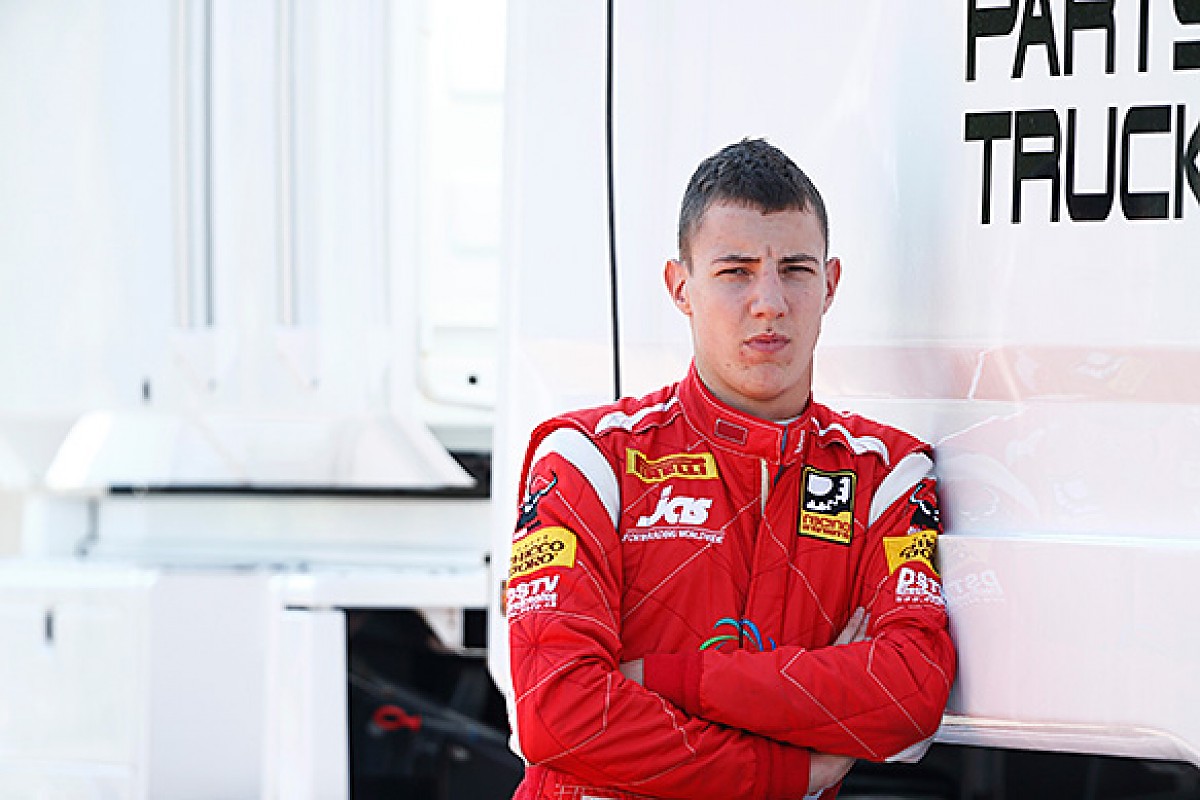 7. RAFFAELE MARCIELLO
Racing Engineering
Championship position: 8th (74 points)
Wins: 1 Poles: 1 Fastest laps: 1
Entered the season with 'super rookie' status along with Vandoorne. But non-scoring in two-thirds of the races simply wasn't good enough. Victory at Spa, and three more podiums, proves he's got huge potential though.
The speed was there, but he seemed mystified sometimes by the high-degradation Pirellis after his Euro F3 success on the hardy Hankooks. A double podium at the Red Bull Ring got his season off the mark, but pole at Silverstone was wasted by a transmission failure, and he got stuck in a poor-luck rut.
Victory at Spa showed what he's truly capable of, as he out-thought Vandoorne to snatch the win, but he's going to need a big 2015 to prove to Ferrari that he's got what they're looking for. A work in progress.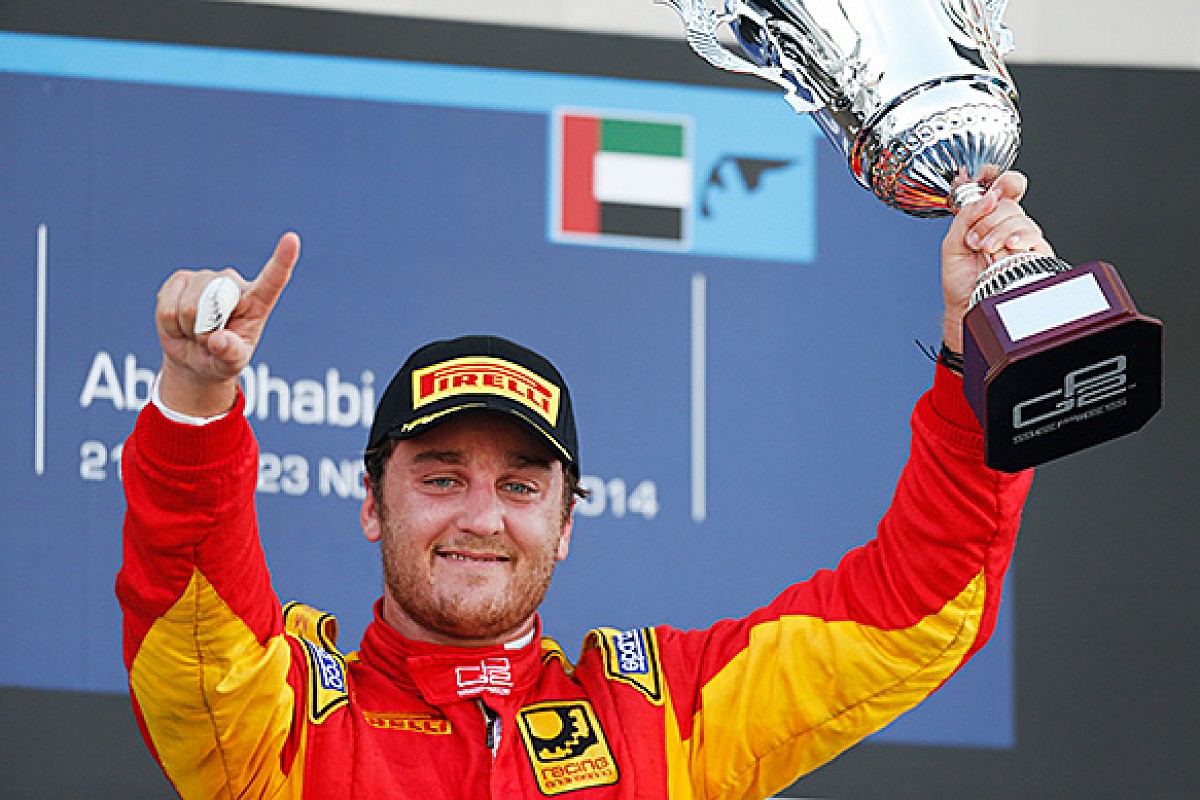 8. STEFANO COLETTI
Racing Engineering
Championship position: 6th (136 points)
Wins: 2 Poles: 0 Fastest laps: 4
As expected, he delivered a season of highs (sprint race wins at Hockenheim and Abu Dhabi, and podiums at the Red Bull Ring, Silverstone and Monza), but abject at times for a driver of such vast experience with top teams.
One heck of a trier, but four years haven't smoothed all of those rough edges. He exits the series with seven wins and 15 podiums from 86 starts, no doubt ruing that big title chance he blew last year, and this season seemed to be a hangover from that.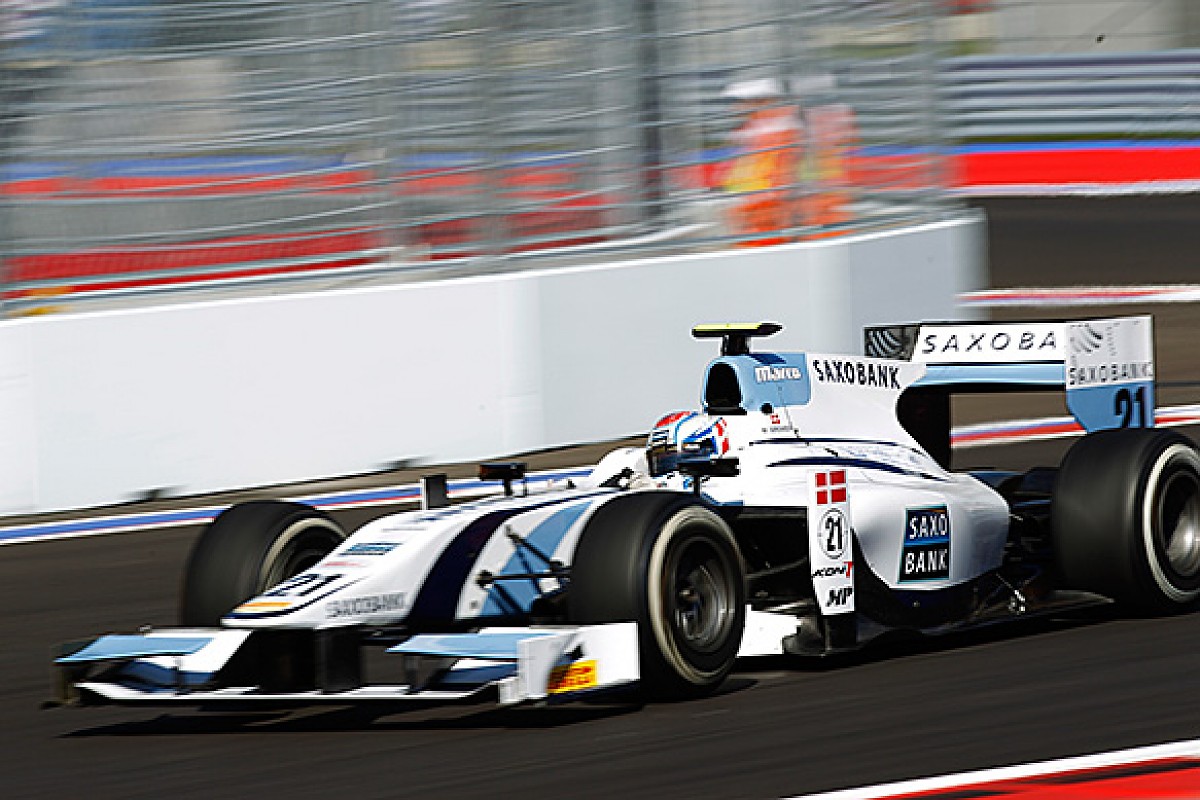 9. MARCO SORENSEN
MP Motorsport
Championship position: 11th (47 points)
Wins: 1 Poles: 0 Fastest laps: 0
Missed the opening eight races, and joined MP Motorsport with little expectation on either side. But minor points came quickly and easily to him, and his Sochi sprint race win looked effortless.
Definitely worth a big team taking a punt here, as he looked more suited to a GP2 car than he did in Formula Renault 3.5, where he struggled for most of the season.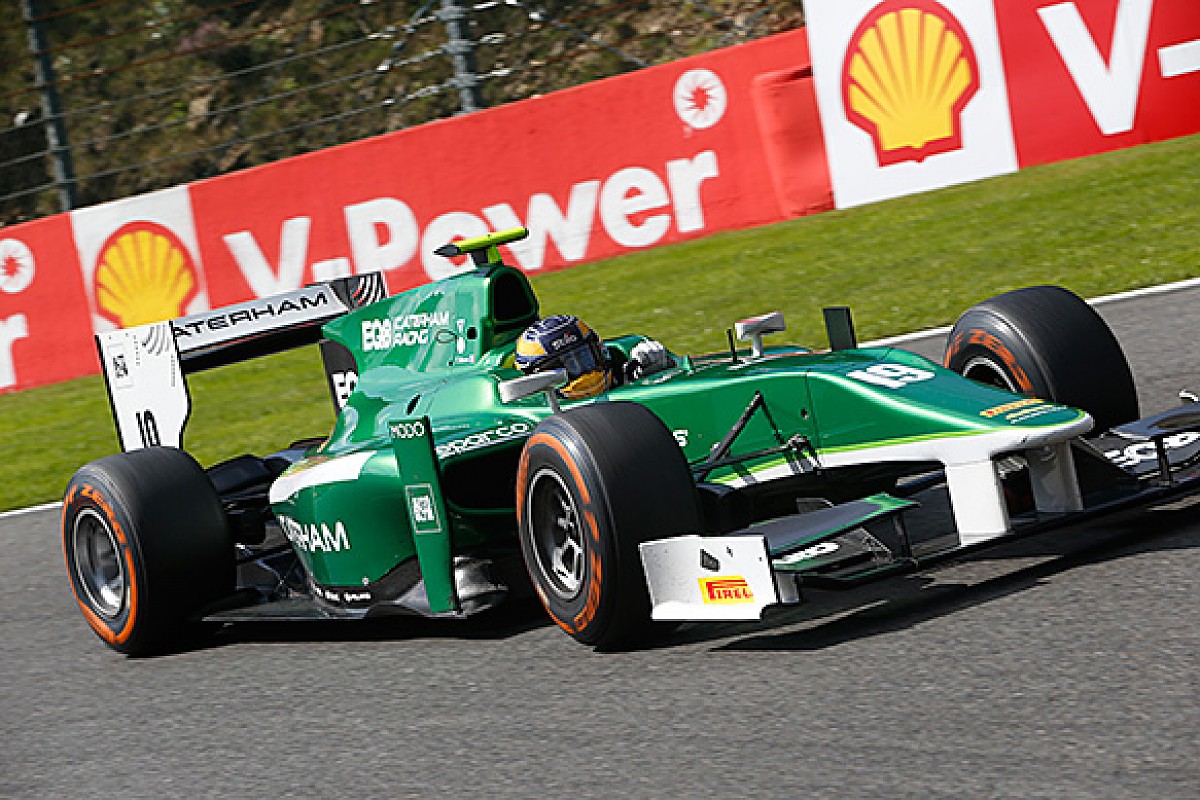 10. TOM DILLMANN
Arden International/Caterham Racing
Championship position: 19th (18 points)
Wins: 0 Poles: 0 Fastest laps: 0
I'll admit this is a controversial choice, but there's a decent talent going to waste here.
Dropped from the Russian Time set-up (which became a sad echo of how he was ditched from the Red Bull Junior line-up years ago), he picked up odd rides with Arden and Caterham (front row start at the Hungaroring) and always showed well (apart from Spa).
The go-to man when a driver falls ill, or a seat needs to be filled at short notice - someone should give him another full-time break.
ANY OTHER BUSINESS
Apart from the general increase of talent level, thanks to the arrival of Vandoorne, Marciello and Pic, there was some excellent racing to enjoy this season throughout the field - definitely a step up from a relatively lacklustre 2013.
The decision to force all teams to run both types of tyre in the feature race certainly helped, with only early safety cars adding a random factor rather than the sprint-race sacrificing prime-prime runs of last year. A good, well-reasoned decision. But...
DRS arrives in GP2 next year. If something isn't broken, like the ability of the cars to overtake, then don't fix it. I just don't get the argument that it will train the drivers for F1 - what's so difficult about pressing a button at the right time? I think they've all played the video game by now.
At best, it will transform the racing into some late-'90s overtaking-fest like the Handford Device did for CART in America.
At worst, it will randomise events into drivers saving their tyres more than ever, in the belief that they can pull off cheap overtaking moves on those in front towards the end of races.