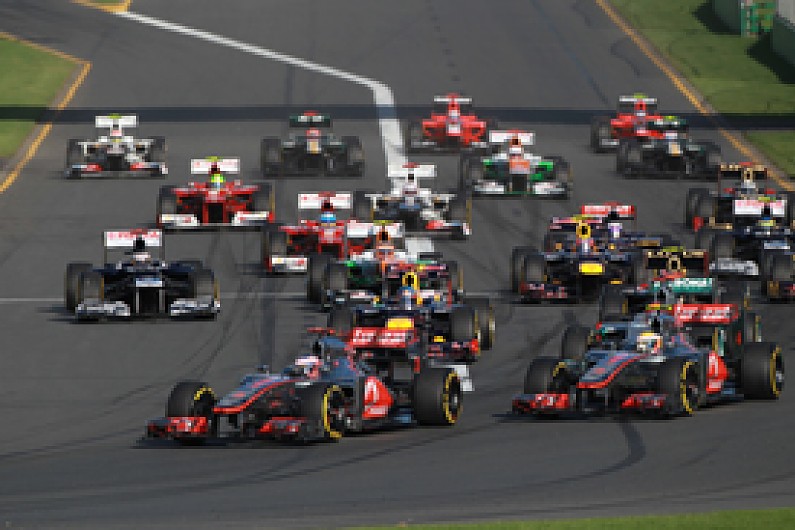 Formula 1 supremo Bernie Ecclestone has announced that a 'majority' of teams have committed to the sport beyond 2012.
In a statement issued on his official website shortly before the start of final free practice, Ecclestone said that a number of outfits including Ferrari, McLaren and Red Bull Racing had agreed to a new Concorde Agrement.
"I am very pleased to announce that we have reached commercial agreements with the majority of the current Formula 1 teams, including Ferrari, McLaren and Red Bull Racing, about the terms on which they will continue competing in Formula 1 after the current Concorde Agreement expires at the end of this year," said Ecclestone.
The news comes after a week of speculation that Ecclestone had offered terms to teams - which included extra payments to Ferrari and Red Bull Racing, plus the possibility of some outfits taking a shareholding if the sport was floated.
AUTOSPORT understands no team has signed a final document yet.
Sauber has confirmed it's one of the teams to have committed to F1 before 2012, with Toro Rosso believed to be on the list too.
Mercedes declined to comment on suggestions that it had not agreed to sign the new deal.
Ferrari team principal Stefano Domenicali said in Australia: "I think that what I can say is that we are in discussions, and the discussions are going on in the right way. But there is no more than that at the moment."
Red Bull team principal Christian Horner added: "We are in discussion about a future Concorde Agreement. We want to have a Concorde Agreement that reaches into the future and we are in discussion with FOM at the moment. Talks have been progressing reasonably well, so we will see."
Ecclestone cancelled plans to attend this weekend's Malaysian Grand Prix at the last minute, but did say ahead of the season opening race in Australia that he was keen to get the Concorde discussions concluded as quickly as he could.
"I don't want it dragging on," he told the Daily Telegraph.