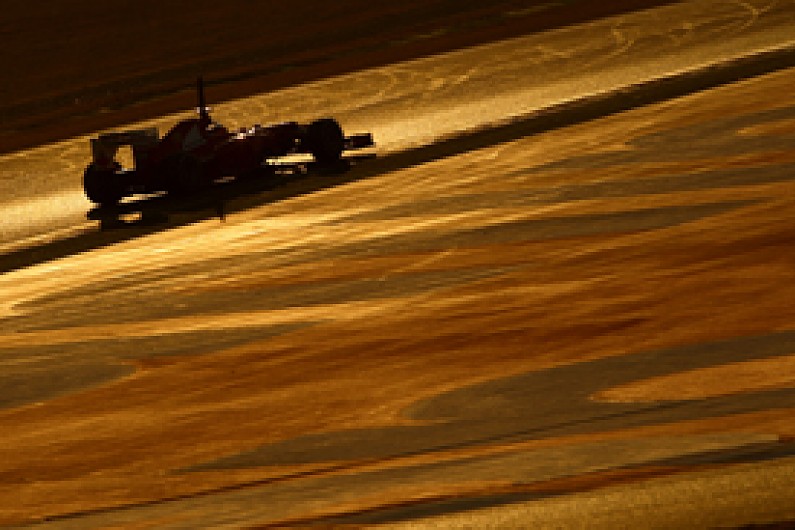 Ferrari's rivals are refusing to write off the team's chances of being a strong force in Formula 1 this year, despite its troubles in testing.
The Maranello-based outfit has not delivered the car it hoped to have for the start of the campaign, and technical director Pat Fry recently ruled out its chances of fighting for early podiums.
However, with Ferrari having still shown flashes of single-lap speed in the build-up to the campaign, and as it has huge resources to plot its recovery, the opposition are not discounting its prospects for 2012.
Lotus boss Eric Boullier, who saw his team deliver a race simulation run in the final test that would have seen it finish ahead of Fernando Alonso, told AUTOSPORT: "It is too early and we have seen Ferrari has a lot of resources, and are also very competent people - so you never know how it will be.
"I would be waiting for the development of the car, and it is not because of one race simulation where we were supposedly faster than them that we are going to beat them this season. We have to keep focused on our car and we have to do our best.
"For sure the package we have this year looks promising, but it is going to be very tough and we need to not miss any opportunity in the first races, because it is going to be tough to score points or take podiums."
He added: "Don't underestimate the capacity of Ferrari to react. They will be back."
Red Bull Racing team principal Christian Horner said about his predictions for the competitive order: "It will be all the usual suspects, so I don't think there will be any surprise to see McLaren looking strong.
"Ferrari, I think, are in better shape than people perceive. Mercedes look like they have made a bit of progress from last year, so I think it is going to be the usual protagonists up there."
Lotus trackside operations engineer Alan Permane said his outfit was not taking it for granted that Ferrari was behind.
"It is evident that it is all very close, so there will be places where some teams' cars are working better, or their set-up is better, and they will jump in there," he told AUTOSPORT.
"People have all said through winter testing, don't read anything into it, and now it is finished and everybody is trying to read everything into it. Until we get to Melbourne we won't know.
"We know Red Bull are going to be there, we know McLaren are going to be there, where the rest of us are? Who knows?
"Ferrari do look like they are struggling, we did the race distance with Fernando and he was slightly quicker, but they did an extra stop. We could have done that too, but we did a very long stint on the hard tyres just so we could see what would have happened, and if we had stopped we would have been another three or four seconds up the road, so we were pleased with that.
"I don't know where Ferrari are going to be. I would love to say we are going to be in front of them, but I think that is probably too optimistic because if they are struggling now then they will not be struggling for long."
* Last week's AUTOSPORT carried a full analysis of the Ferrari situation at the final test, including a look at the race distance run comparison between Romain Grosjean and Fernando Alonso. It is still available in digital form here.