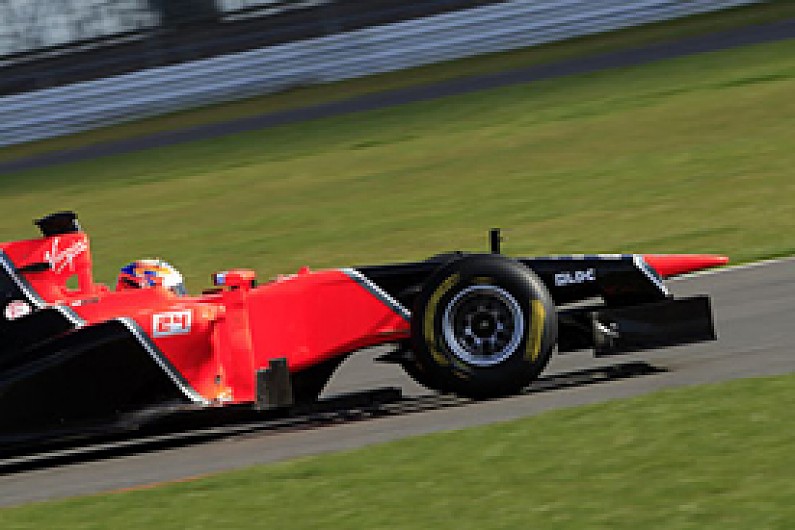 Marussia has announced that it has passed the final FIA crash test, clearing its MR01 to race in the Formula 1 season-opening Australian Grand Prix in just under a fortnight.
The team had failed the last of the 18 mandatory crash tests required before it could start testing, meaning its only pre-season running came in a 'filming' day at Silverstone on Monday.
By that time the car had passed an 'unobserved' test, but the test needed to be seen by an FIA observer before it could be signed off - which has now taken place.
Marussia's technical consultant Pat Symonds said only minor alterations were required to get the car through the test.
"After a challenging few weeks for the team, we are pleased to have overcome the last hurdle of the final FIA-observed crash test, which we passed today," he said. "The component in question actually passed an 'unobserved' crash test but has been performing inconsistently in the observed tests.
"The previous fail was only marginal so we needed to have a slightly more robust solution in place. A few minor adjustments to the original concept of the component was all that was required.
"We were all thrilled to see the new car out on track over the past two days and whilst we have a lot of catching up to do, we take heart from the fact that everything is back on a more positive trajectory. We now look forward to the challenge of the season-opener in Melbourne next weekend."