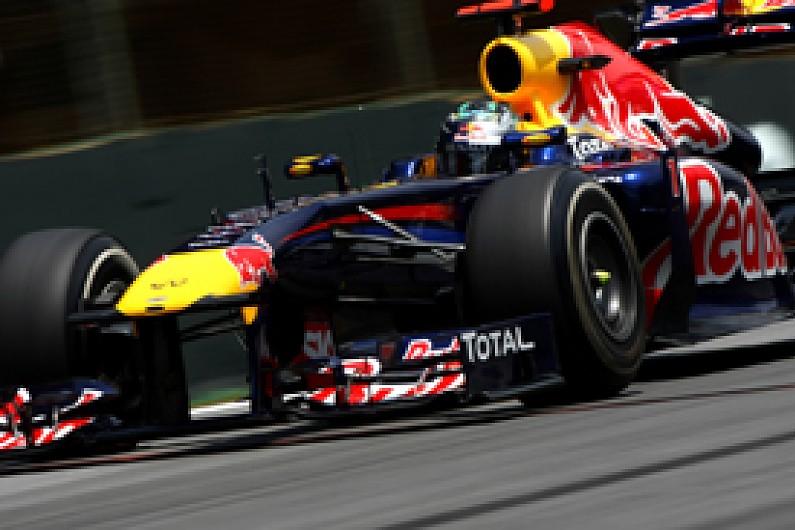 Red Bull Racing insists that there is no rush for it to copy the reactive ride system pioneered by Lotus - even though some rival outfits are pushing on with developing their own concepts.
Lotus raised some eyebrows in the Abu Dhabi young driver test last year when it ran a system that maintains its ride height under braking - which aids aerodynamic performance and stability into corners.
AUTOSPORT revealed earlier this month that the FIA had declared the system legal as long ago as last January - and that Ferrari was awaiting the green light from the governing body to be able to race its own version this year.
Although some have touted the reactive ride system - which is legal because it is activated by brake torque - as perhaps the major technical innovation of the year, Red Bull Racing team principal Christian Horner is less convinced.
"It's like all of these things, it's about how they work and how they are integrated in the car," Horner said in an exclusive interview with AUTOSPORT.
"Things have to work as a package rather than as individual components. It appears to be an interesting concept but I'm the wrong person to be commenting on it."
Horner has said that progress with the team's new RB8 - which will be launched online on February 6 - was going well, but he said it was too early to be making any bold predictions.
"It's a busy time of the year at the moment," he said. "Everybody in the factory is working flat out but so far we are looking in reasonable shape compared to our car schedule and planning.
"The challenge this year is that all of the crash tests have to be completed before the car runs, but that's the same for all of the teams.
"We're in reasonable shape but we are very much focused on ourselves. We will see when the cars roll out at the first test."