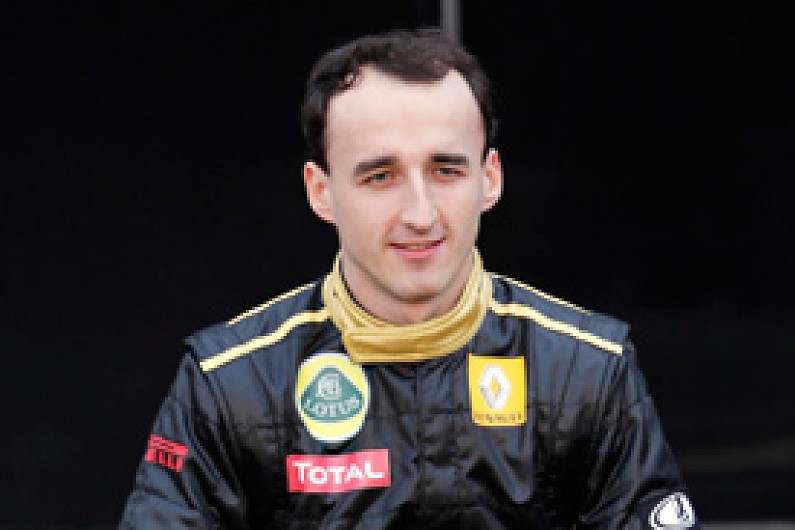 Robert Kubica has told his Renault team that he will not be ready to start the 2012 season following his accident at the start of this year.
The Pole said that, despite his recovery going well, it is too early to commit to the 2012 season.
"Even if I've been working very, very hard over the course of the last few weeks, I came to the conclusion that I am not yet certain to be ready for the 2012 season," said Kubica in a Renault statement.
"I have called the team and I have informed them of the situation. This was a difficult decision to make, but it is the most reasonable one.
"I also know that LRGP need to prepare for next year, and further extending deadlines would not have been the right thing to do. On a personal level, my recovery is still very encouraging and my doctors keep being impressed. I just need more time, as I want to be 100 per cent ready before I commit to anything driving related.
"Finally, I regret not having been able to provide more news and not having appeared in the papers, and I thank my friends of the media for understanding that this has been the best way for me to cope with what has been the most difficult period of my life."
Renault said Kubica can now walk freely, and move his hand and elbow. The team also said that it "remains committed to helping Robert as much as possible in his recovery process."
Renault said it has a test car ready for Kubica and a crew on stand-by in case the Pole is ready to drive again.
The team also stated that it is in talks with Kubica's management about renewing his contract for the 2013 season, with his current contract expiring at the end of next year.
Renault said it will now start assessing its options for its 2012 line-up.
"Everybody in the team is, of course, very disappointed today," said team boss Eric Boullier. "Robert not driving in Australia at the start of next season is not what we were all hoping for. However, he has taken a very mature decision, acting in the best interests of Lotus Renault GP.
"As a team and as a family, we remain 100 per cent behind him and we'll help as much as we can. A programme composed of simulator testing, single-seater and F1 track time is awaiting him. In the meantime, we will start talking to a few drivers in order to finalise our line-up for next year as soon as possible.
"Robert will take it step by step and will jump back in his racing car when he feels it is the right moment to do so. On behalf of all 520 members of the team, I wish him a speedy recovery."