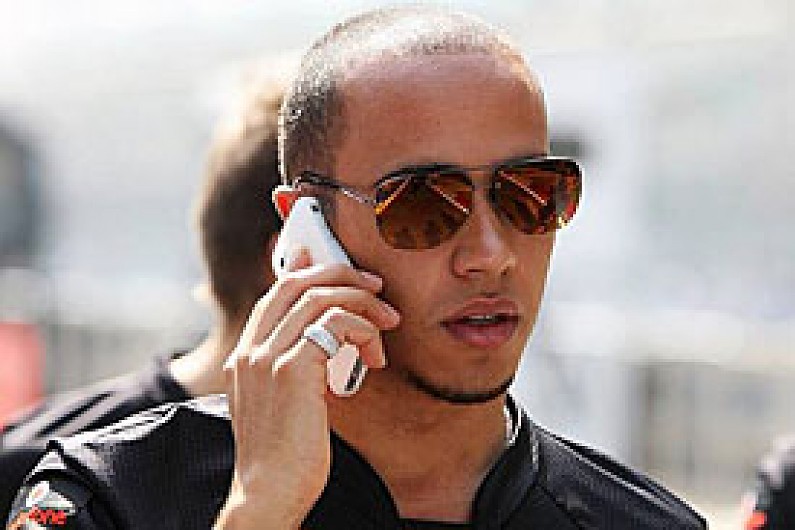 Lewis Hamilton believes getting a 'happy bubble' of close friends and family around him next year will be key to helping him banish the troubles that have dogged his 2011 campaign.
With just two races remaining of a season where Hamilton confesses he has under-achieved, the former world champion is already looking at what he needs to do to turn his situation around next year.
And, on the back of remarks from team principal Martin Whitmarsh who reckoned that Hamilton was suffering from the pressure of being Jenson Button's team-mate, the man himself thinks the situation is rather different.
He insists that Button's performances are not troubling him. Instead, he actually thinks that he needs to take a leaf out of his team-mate's book in getting a better support structure around him to help him concentrate on the job at hand.
"For me, there's not a lot of people that really understand the issues that I've had this year and the problems that I've been going through, which I've been going through for the last two years," said Hamilton, during a candid chat with reporters in the Yas Marina paddock on Thursday. "It's very difficult...I just can't comment on them because it's not really the place or time to do so.
"But Jenson's done a great job to get things in the right place. He's got his dad there, who is there at every single race. He's got his management there; he's got his friends; he's got his girlfriend there all the time. He's in a really, really happy [place]...he's got a great bubble around him which he's very happy with and, with that, he's able to just go out and perform without any worries on his mind.
"I did have that at one point, but I lost that bubble and I don't have that around me at the moment. But I'm working on having that for the future, as I think the conscious and subconscious part of your mind is very important in this business."
He added: "It is a priority for me to create that atmosphere around myself, because it's a happy bubble where you are happy with your friends and family and the people you love most. It's just a big positive bubble.
"Every time I arrive (at a race) I feel positive, but at some races I'm less positive, and less happy. So that's something I'm definitely going to try and correct before next season starts."
Hamilton supported Whitmarsh's view that he has been too hard on himself this year, but thinks that is just part and parcel of his personality.
"That's the way I do it. I've not really got much to be happy about this year to be honest. I've had a couple of half decent races and then the rest have been fairly disappointing from my own personal feeling of performance.
"It would be the same if you write a bad story... if you have 10 stories that you've written through the year, eight of them are pretty crap and you've had negative comments about them, and then two of them have been good. You're not going to feel great that you've written two good stories. It's the same thing for me.
"I've had a couple of races where I've excelled and then the rest of them have been so-so. I look through the whole year and look at my results -- fourth, fourth, fourth, fifth, sixth, eighth, wherever it is - and one or two seconds and firsts there.
"For me, that's just massive under-achievement from my own personal view. And I am hard on myself. I've always been a very hard individual and definitely probably too hard on myself, but that's just the way I am.
"I'm working on trying to be less hard on myself but I take it personally because this is my life. I race with my heart, this is everything to me."
Hamilton said that simply keeping out of trouble with the stewards in the final two races of the year would be a positive first step for him, although said the best tonic would be to grab victories.
"It [winning] would make a big difference," he said. "If I was able to have a clean two races without seeing the stewards and without having a penalty, and on top of that winning, I think it would be beautiful. It would be really nice.
"I know I am up against the toughest drivers in the business and I know that anything can happen. But I am accepting and aware that something could happen and I've just got to try and go out there and avoid any of those obstacles."