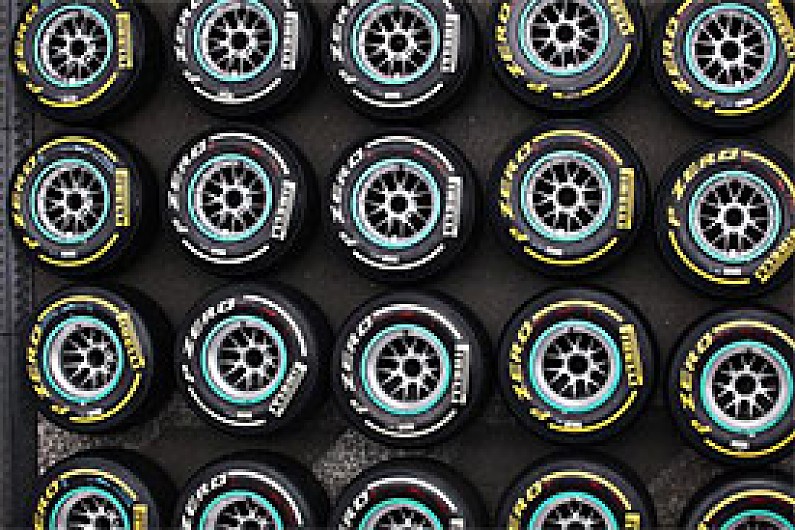 Pirelli is ready to ask the FIA to enforce its new camber restrictions for the Italian Grand Prix if there is evidence of any blistering on its rubber after practice
On the back of the tyre controversy at the Belgian GP, where Red Bull Racing in particular suffered blistering issues after exceeding Pirelli's camber recommendation, the Italian tyre manufacturer has imposed more conservative limits for Monza.
The planned 3.5-degree limit on front camber was pulled back to 3.25-degrees ahead of the event - and the possibility of the FIA being asked to step in to enforce that maximum is now being considered.
Pirelli director of motorsport Paul Hembery told AUTOSPORT: "We will look into it after FP3.
"The problem we have is it is a recommendation we have, and you need to have running time to see if we have been too cautious or too aggressive. We don't know yet. And it is not just camber it is all the parameters we advise on.
"We feel it would be better to review how things are following practice. If we don't have problems them fine, but if we do then we can reserve judgement."
When asked if the FIA could be requested to make the camber limit mandatory if there was the evidence of a blistering threat, Hembery said: "We would ask them to control it. We might control it anyway but without penalty.
"It is just a case of understanding where we are with certain limits. We have seen a number of teams maybe trying to stretch things a little bit in all directions, and it means we have got to understand why things are happening."
Hembery said that the evidence from FP1 was that the tyres were operating well at Monza, although more running on softer rubber in FP2 and FP3 would provide a better idea of the situation.
"Obviously everyone ran with the medium tyres [in FP1] and we saw nothing wrong with the Red Bull, so we know the medium compound has no issues.
"We saw some very light issues on Lewis' [Hamilton] car. [Sebastien] Buemi had some issues but we think that might be due to some moments he had on track, as he locked up quite heavily. But it looks like situation normal."