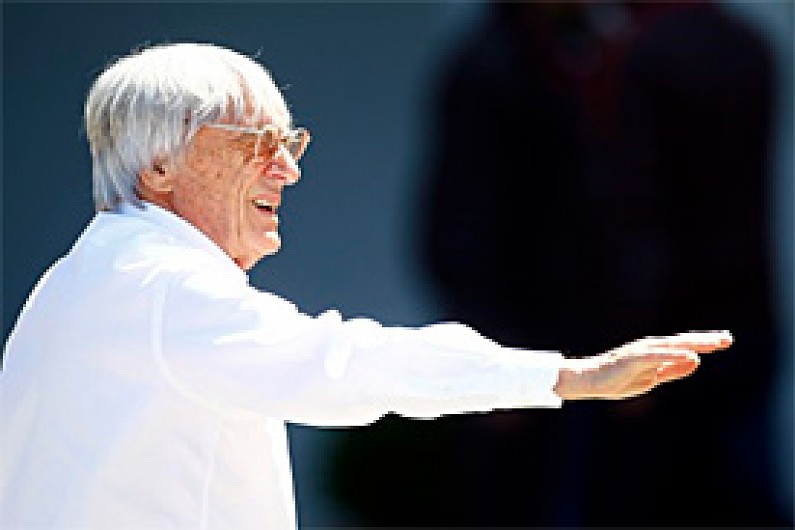 Formula 1 supremo Bernie Ecclestone hopes the FIA will put the Bahrain Grand Prix back on the calendar at its crunch meeting next week, despite fears by teams that the extended 2011 schedule may lead to burn out.
After weeks of discussions about the future of the race, and as first revealed by AUTOSPORT, Ecclestone has confirmed that the Bahrain GP will take place on October 30 if the FIA decides at its World Motor Sport Council meeting on June 3 that it is safe for F1 to go there.
That date means that the inaugural Indian Grand Prix will be moved to December 4 - resulting in the season ending one week later than originally planned.
Ecclestone met with team principals in the Monaco paddock on Thursday afternoon to discuss the situation and tell them his plan - although the outfits are worried about the impact the December 4 finish could have on their crews.
Speaking to reporters afterwards, Ecclestone said he had 'hope' that Bahrain would get approval from the FIA - although he acknowledged the difficulties the teams now faced.
"They are happy," said Ecclestone. "But there is a problem with the date: that is the only thing.
"The trouble with the teams, it is difficult with the people who work for them. They will speak to all their people about what their general feeling is with their crew."
When asked if he felt it was safe for F1 to race in Bahrain, Ecclestone said: "I don't know. I've no idea. It can be safe on the Friday of the race and on Sunday...I don't know.
"They are all nice people there. We would not have any problem, but if someone wants to get attention that would be a good way to do it. From a safety point of view I don't think there is anything to worry about."
Adding that there would be no further extension to the June 3 deadline, Ecclestone said: "We have got to make a decision because the teams want to know what is going on."
In Spain last week, Mercedes GP team principal Ross Brawn expressed concern that a potential December finish to the calendar would be bad news for his staff.
"I think as a team principal who works and has to look after the group of people we have, you have to remember they have been going since the end of January," explained Brawn.
"We don't have testing any more so these guys have been very, very busy since the end of January, and I think to take them through to December and then get them going again at the end of January, we won't sustain it. We won't keep the people - they will get fed up, their families will get fed up and it will all prove to be too much.
"We cannot have two teams. We could [in theory] make a step to have two teams, like they do in NASCAR or other series, but with the RRA [Resource Restriction Agreement] we are restricted about the number of people we can have, so we cannot structure our organisation with two separate race teams."
He added: "I think we have to think about it very carefully because we are reaching a limit on what we can subject our people to. They have been going at it since the end of January as previously winter testing was handled by the test team. We don't have that option any more - the race team has to do that.
"So, to tell them to carry on through to December and then they can have a few weeks off over Christmas and it starts again is not going to be sustainable."