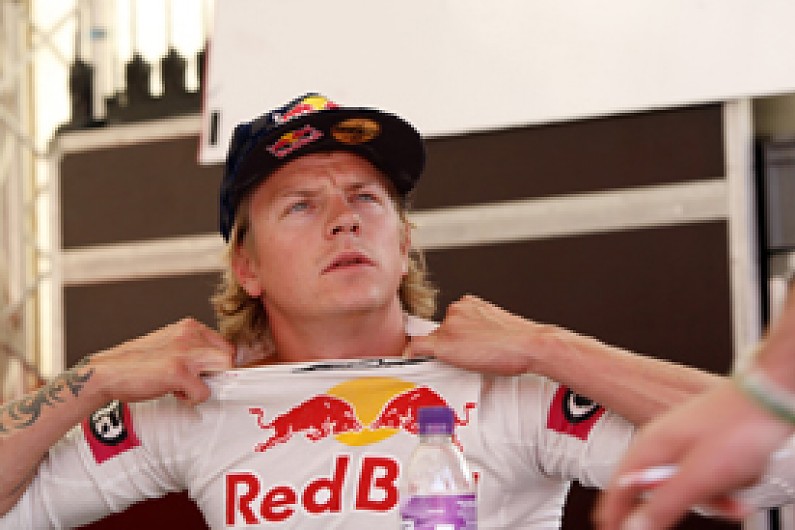 Kimi Raikkonen is making a fresh bid to return to Formula 1 next year after approaching the Renault team for a drive in 2011, AUTOSPORT can reveal.
Although it had looked likely that Raikkonen would remain in the World Rally Championship next year after his switch of discipline for this season, AUTOSPORT has learned that Raikkonen has renewed his interest in getting back to grand prix racing.
Sources have revealed that in the wake of Renault's impressive form at the Belgian Grand Prix, Raikkonen approached the French car manufacturer with the intent of putting a deal together.
It is not clear, however, whether Raikkonen spoke to Renault himself or if it was done through his management team.
Raikkonen has always insisted that he would only come back to F1 if he was in a competitive car - and that is something that Renault now appears to be able to offer him.
But despite Raikkonen's credentials, Renault is in no rush to advance talks with him - and it is still holding on for current driver Vitaly Petrov to prove he can deliver what the team is demanding of him.
Renault team principal Eric Boullier confirmed that Raikkonen had approached the team - and is in contention for a seat alongside Robert Kubica in 2011.
"It is true that the summer has passed and we have had more and more requests - and the guy you mentioned [Raikkonen] is on the radar now," Boullier told AUTOSPORT.
"He is on the radar because he contacted us."
Boullier has long said that the team will keep Petrov next year if the Russian can improve his consistency throughout a whole race weekend - and not make silly errors like his spin in qualifying in Spa and blocking Timo Glock in qualifying at Monza.
When asked what Petrov had to do to convince Renault that he is a better option than Raikkonen, Boullier said: "He is not very far away to be honest.
"It is still very complicated for him to have a complete weekend and be faultless, and that is where he needs to work and focus on, and develop clearly his commitment and dedication."
One of the attractions of Petrov is the commercial possibilities he opens up in Russia, and Boullier said Renault would have to change its approach if it decided to take the Raikkonen route.
"It would be a different strategy for the team," he said. "And that is not a question of personality or having a world championship title - it will cost me more if he is world champion than if he is not. It is not a question of this - it is a different strategy.
"You work differently if you have a rookie - and in supporting him - than if you have two experienced drivers. So it is different.
"We need to think about it. But the priority is Vitaly, and to see how he will develop. If we are convinced then we will keep him definitely. This is the first option.
But there are several other options, and one of them is Kimi."
Boullier said he expected a decision on Renault's 2011 driver line-up to be made before the end of the season.
Autosport has produced a standalone special magazine to celebrate our 70th birthday. All current print subscribers will receive a copy for free. To order your copy of the 196-page Autosport 70th Anniversary issue, please go to: autosport.com/autosport70th