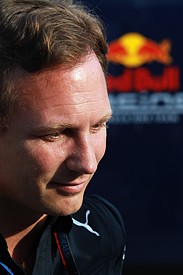 Red Bull Racing team principal Christian Horner is hopeful that the FIA and Bernie Ecclestone will end up agreeing with the teams over their preferred choice of tyre supplier for 2011.
As the Formula One Teams' Association (FOTA) closes in on finalising a deal with Pirelli, FIA president Jean Todt said earlier this week that it was not the teams, but the governing body, who would have the final say. Furthermore, Todt also suggested that the FIA and Ecclestone would put the tyre issue out to tender.
Despite the fresh uncertainty over the tyre issue that Todt's comments have created, Horner said in Canada that he was keeping his fingers crossed all parties would agree on the same route.
"Hopefully it can be a collective consensus of opinion," said Horner. "What is massively important for us as an independent team is that costs are under control. Ideally there will be a single tyre supplier in order to ensure consistency and compatibility with all teams.
"I think the Pirelli deal that seems to be on the table looks to be commercially and practically very attractive, and that seems to be the consensus of the majority of teams. But it is important that the FIA and FOM agree with the relevant tyre suppliers."
When asked for a time estimate on how long it would take to sort the matter out, Horner said: "Time is moving on quickly and people are starting to cast an eye to next year's car. It is something that ideally will be sorted very shortly."